The Coverage of Egypt and the Fundamental Deficiencies of News in the US
The coverage of Egypt shows an over-reliance on pundits and an under-reliance on actual experts.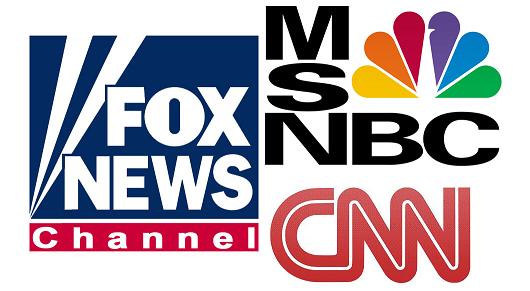 Ok, so I am watching MTP via TiVo delay and was struck by the contents of the panel, which spent half their time talking about Egypt. The panel was made up of Chuck Todd of NBC News, Katty Kay of the BBC, Harold Ford, former US Rep and now chair of the Democratic Leadership Council, and Mike Murphy, GOP strategist.
Now, what's wrong with that panel? None of them are qualified to discuss Egypt. As a result, we got a bunch of vacuous speculation (from Ford and Murphy in particular). At least Kay and Todd could report on goings on at the White House (although much of that was speculative as well).
Clearly, the panel was assembled with the SOTU in mind, which is fair enough, but given the dramatic and important events in Egypt, it seems to me that they needed to adjust their plans (as they otherwise did in other portions of the program). However, the notion that anyone can effectively opine on anything because, after all, politics is politics, is one of the problems with US mass media. Indeed, there is too much focus on talking to pundits and politicos and not enough of an attempt to talk to actual experts on these matters (indeed, on all matters).
This problem continued into my TiVo'd edition of Fox News Sunday. I was especially struck there by the simplistic dichotomy that Chris Wallace kept offering in questions about Egypt between maintenance of the Mubarak regime and allowing "Muslim extremists" to take over. It would be helpful to have as a guest (or even, multiple guests) on to talk about Egyptian politics, it's various factions and what kind of power contenders might actually emerge from this situation.
These are the types of situations where finding political scientists who devote their careers to studying both Egypt and the region (as well as the dynamics of political change) would be a great idea. Instead, we get, for the most part, the same parade of pundits opining about subjects about which they know little.
Indeed, the closest thing that FNS had in terms of an "expert" was Brit Hume, because, as Chris Wallace said in tossing question Hume's way, "You've seen a lot of these" (which meant, I guess, that Hume has been in the news business a long time and is, by extension, old, so has seen a lot of a lot of things). This hardly qualifies as informed, expert comment.
Another problem, in general, with the coverage is the focus on looting to the detriment (in terms of time given in the discussion) of the complex socio-political dynamics of the situation (which reinforces an observation a colleague of mine made concerning the general tenor of cable news coverage of the issue). These events are far more complicated than just mobs in the street, as dramatic as they may be. If real change is, in fact, coming, it will be driven by elite and middle class actors, not looters.
In short: US news does a generically poor job of covering international news to begin with, but the situation is exacerbated when a crisis hits. This problem is made even worse by the fact that they apparently cannot tell the difference between the punditocracy and actual subject experts (and this is true if the subject is Egypt or the deficit).
The best example of coverage that my tour of the TiVo has been Fareed Zakaria's GPS on CNN. Indeed, he noted a number of key issues about the situation in his intro that were lacking in both of the other shows mentioned. But then again, Zakaria has a Ph.D. in Political Science from Harvard, so that may have something to do with it.