The Endless Corruption of the Trump Presidency
Same endless song, different verse.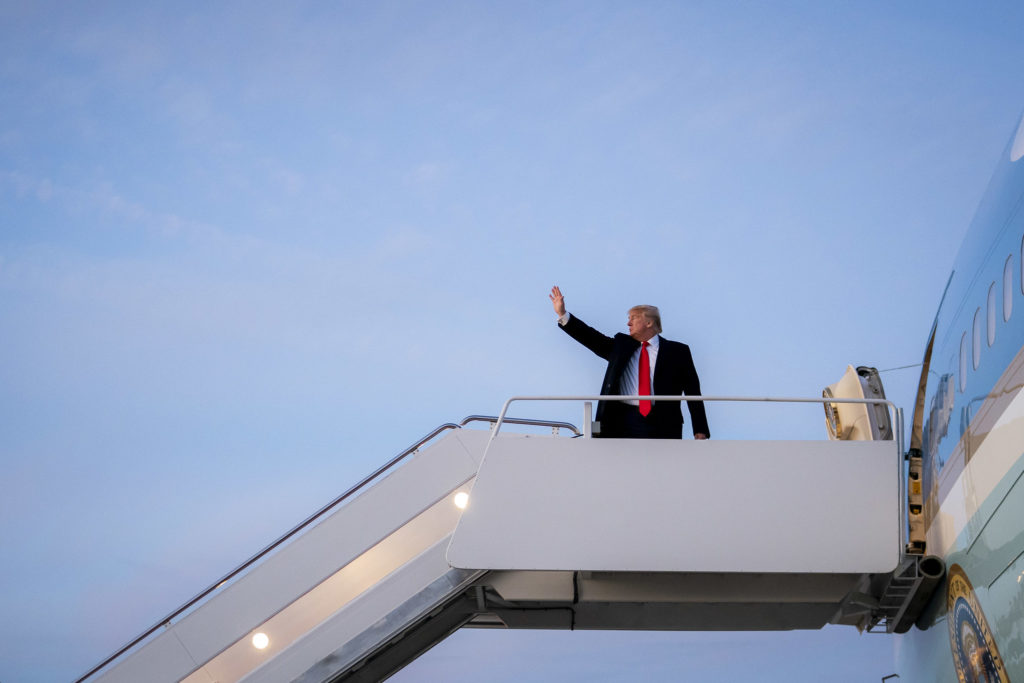 In the ongoing category of remarkable/stunning/shocking/disgusting but not surprising comes the following from WaPo: Trump weighs firing FBI director after election as frustration with Wray, Barr grows.
The conversations among the president and senior aides stem in part from their disappointment that Wray in particular but Barr as well have not done what Trump had hoped — indicate that Democratic presidential candidate Joe Biden, his son Hunter Biden or other Biden associates are under investigation, these people say. Like others, they spoke on the condition of anonymity to disclose internal discussions.

In the campaign's closing weeks, the president has intensified public calls for jailing his challenger, much as he did for Hillary Clinton, his opponent in 2016. Trump has called Biden a "criminal" without articulating what laws he believes the former vice president has broken.

[…]

Trump emphasized the point in an interview Tuesday with Fox News, saying "we've got to get the attorney general to act" and that Barr should do so "fast." The president was alluding to information about Hunter Biden recently touted by Trump's private lawyer, Rudolph W. Giuliani, and based on the contents of a laptop computer purportedly belonging to the former vice president's son.

"This is major corruption," Trump added, "and this has to be known about before the election."
The notion that it is the job of the DOJ and FBI to investigate Trump's political rivals is corruption, plain and simple. It is not the job of the President of the United States to tell the FBI specific people to investigate nor it is proper to direct the Attorney General in such a manner.
Indeed, this is the basic behavior for which he was impeached at the start of this year (otherwise known as a decade ago in perceived time).
They do not personally work for him–a fact he simply does not understand. That Barr, who had been far more of a toady than a real AG is not willing to help out on this Biden nonsense should speak volumes.
Trump's simplemindedness continues to amaze. And it really shows how much he lucked into a perfect storm of an opponent in 2016. It would appear he doesn't really understand why Clinton's e-mail server was an issue (or that he got a lot of help from the media and Comey). He seems to think that he created the attack on her by chanting "lock her up" and so all he needs to do is call Biden a "criminal" and hope for further assists from the FBI Director.
In short: the FBI is not an oppo research firm for the president, nor should the be AG his consigliere.
---
All of this made me think of a tweet from Jacob Levy I saw this morning:
In all honesty, I think that this may well explain Trump's current behaviors as well as anything else. Hopefully at this point everyone is disabused of the notion that he was ever playing multidimensional chess.
---
Side note for those who have bought the notion that the mainstream press are covering up for Biden.
That is nonsense.
First, 2016 should be enough evidence to demonstrate that the press, regardless of its alleged biases, will go after a Democratic nominee. The press helped HRC lose in 2016, both by flogging the e-mail story and by giving Trump a ton of free media exposure (I'm looking at you, Morning Joe).
Second, as I have repeatedly noted, newspapers, news web sites, cable TV programs, and so forth are first, and foremost, biased towards readers/clicks/viewers. And if the NYT could break a truly explosive story about Biden they absolutely would. The fact that this stuff is in the NY Post, the Washington Examiner, and The Washington Times (not mention web sites like Gateway Pundit should tell you all you need to know about these stories).
Because, third, even if you live in a world wherein you think the NYT, WaPo, CNN, whatever, are in the tank for the Dems, how do you explain the lack of interest from the Wall Street Journal or the journalistic wing of Fox News Channel? Or any number other possible venues?