The 'Lara Logan Deserved It' Meme
Prominent commentators on the Left and Right are amused by an outrageous assault on CBS reporter Lara Logan.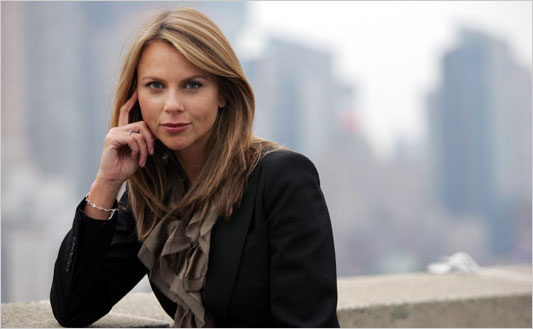 Having noted Nir Rosen's bizarre Twitter rants about how Lara Logan's assault isn't worthy of his sympathy since she supported the Iraq War and Jim Hoft's idiotic notion that Logan's liberal belief system blinded her to the risks of reporting from a mob, I'm suddenly inundated with similar notions. As Doug has noted, prominent columnist Debbie Schlussel has issued ugly remarks saying, essentially, What did Logan expect from a bunch of filthy Muslims?
The Atlantic's Jeffrey Goldberg terms this "The Lunatic Left-Right Harmonic Rape Convergence Theory" and comments, "How far past disgusting is this? Way past disgusting."
Indeed. It's part of the larger tendency of the extremists on both sides to immediately jump on any tragedy as an opportunity to score points for their pet political cause. Our fellow humans aren't victims with families but mere grist for the mill.
I don't watch much television news these days and don't know that I'd ever heard of Lara Logan before she was attacked. I still know little about her or her politics. But I'm quite sure she didn't deserve to be beaten, much less raped, for trying to tell us an important story.