The Latest Example of the Nonhierarchical Nature of US Parties
A minor story that illustrates a far bigger problem in our politics.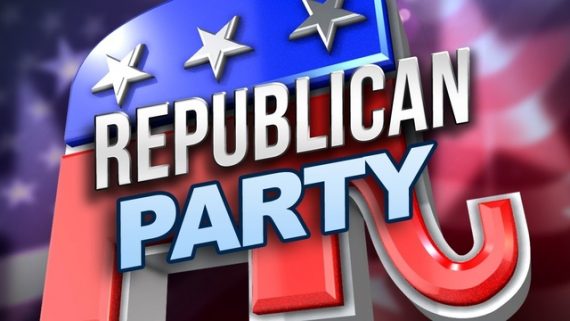 Via the Casper Star-Tribune: Wyoming GOP votes to no longer recognize Rep. Cheney as a Republican
Wyoming Republican leaders voted this weekend to no longer recognize Rep. Liz Cheney as a member of their party.

The resolution, which does not strip Cheney of any tangible power, passed the Wyoming GOP Central Committee by a vote of 31-29 during a Saturday meeting Buffalo.
Does this vote stop Cheney from calling herself a Republican or being a member of the Republican caucus in the House?
No.
Does it stop her from running in the Republican primary next year?
No.
Does it stop her from being the Republican nominee should she win the primary?
No.
This illustrates, yet again, the basic lack of control that US parties have over their labels.
Indeed, note the headline: the Wyoming GOP no longer recognizes Cheney as a Republican and wants others to follow suit.
The end of the resolution made an appeal to congressional Republicans by asking that the "House Republican Conference Leadership immediately remove Representative Liz Cheney from all committee assignments and the House Republican conference itself, to assist and expedite her seamless exodus from the Republican Party."

Frank Eathorne, chairman of the state GOP, did not respond to request for comment.
This is kind of like me deciding that I will no longer call James Joyner "James" and that, indeed, he can no longer use that name, and wouldn't you all join me in my choice?
Ok, so why comment on this?
First, it helps make an overarching point about our parties. They are not coherent, hierarchical organizations that put forth a platform that their members must conform to. They do not provide the clarity of representation choice that parties should in a representative democracy.
Second, it still shows the power and significance of these labels and the ways in which parties nonetheless play a pivotal role in our system. Cheney needs the label for re-election. And since the name of the game in the House is the numbers needed to control the chamber, the GOP causes doesn't want to kick her out. A PITA RINO is more valuable than a party-switcher any day.
This sums to a great deal of dysfunction in our politics. Parties are central to winning elections and to governing. Cheney knows she would have a lesser chance of winning an election as an independent or with a new party label, even in Wyoming (due to a combination of electoral math and the fact that most voters are deeply tied to their partisan team). Further, the Republicans in Congress know that they need as many seats as they can get for their goal of taking over the majority, so kicking people out isn't to their advantage, no matter how big of a pain in their collective rears Liz Cheney is to them.
While I certainly understand that in theory, Liz Cheney could go independent (a la Bernie Sanders), or even form her own party, she diminishes her electoral prospects doing that, because such a move would split the deeply Republican vote in her state.
In other democracies, the changing political culture and zeitgeist lead, often, to new party formation. Really, all it often takes is a strategic need without some major shift in public thought. (I can think of recent examples in Germany and Israel, and I could drone on for a while about Colombian examples). The power-seeking actors can create new vehicles with new labels to appeal to voters. In the US, the institutional structures (such as parties that do not really control their own labels and primaries to nominate candidates) lead the existing parties to absorb changes and so you get weird fights like Cheney v. the Wyoming GOP (and other such fights in recent years).
If parties are supposed to be vehicles to signal policy goals and political values (and they are), the US structure is not doing a very good job. And, as I have noted, this mess is how people who hear "Republican" and think it means "small government, low taxes, conservative social policy" will vote for a Marjorie Taylor Green or a Paul Gosar (and then get incensed when their team is attacked in the press or on the floor of the House).
I fully recognize that there are voters out there (especially in the primaries) who very consciously vote for MTG, Paul Gosar, et al. and all they represent (although I would argue that even in many of those cases, the enthusiasm and support is fueled by only having two real choices, if that, on the ballot).
The irony is that by objective measures, Liz Cheney is far more the ideal type of how a lot of us would have defined a "Republican" than is MTG. Or, more likely, Cheney is what an ideal type Republican was and MTG may be closer to what it is becoming (or, at least, a major faction thereof). It is our system (again, especially primaries) that allows MTG types a foothold in the party. I am not saying there aren't a lot of voters who like MTG-style politics, as sadly there are. But in a more representative system, the MTG QAnon Party would be its own thing and the Cheney-style GOP another. Instead, our system sticks them in the same basket, which is part of why the GOP is well-positioned to retake the House in 2022 and for the MTG faction to have disproportionate influence over our government.
The rules and structures that we create to govern ourselves have consequences and ours very much create strict bipartism and a lack of representation (made worse by a host of other factors).
Our political signalling is all screwed up and the structures we have reinforce it.