Liz Cheney Announces Challenge To Wyoming GOP Senator Mike Enzi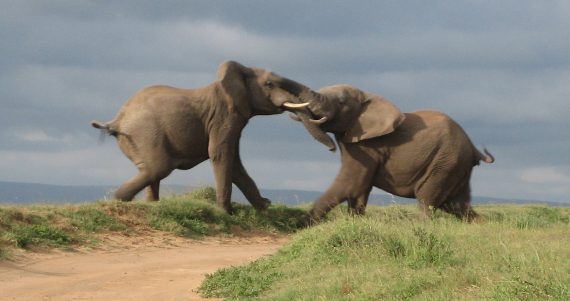 Liz Cheney, the daughter of the former Vice-President and Congressman from Wyoming, has announced that she will be challenging Republican Senator Mike Enzi in the Republican Senate Primary in 2014:
CHEYENNE, Wyo. — Former Vice President Dick Cheney's daughter Liz Cheney says she will run against Wyoming's senior U.S. senator in next year's Republican primary.

She announced her campaign in a statement Tuesday, and the news was confirmed by her campaign manager, Kara Hearn.

Liz Cheney is 46 and the elder of Dick Cheney's two daughters.

She has been in the public eye in recent years as a Fox News political commentator. Last year, Cheney and her husband bought a home in the posh northwest Wyoming community of Jackson Hole.

Since then, Cheney has been a frequent speaker at Republican Party events in the state.

She holds a law degree from the University of Chicago and has worked for the State Department and the Agency for International Development.
There have been rumors for months that Cheney was considering a run against Enzi, who is currently in his third term in the Senate, and the potential for such a race was the subject of a recent profile piece in The New York Times:
LUSK, Wyo. — A young Dick Cheney began his first campaign for the House in this tiny village — population 1,600 — after the state's sole Congressional seat finally opened up. But nowadays, his daughter Liz does not seem inclined to wait patiently for such an opening.

Ms. Cheney, 46, is showing up everywhere in the state, from chicken dinners to cattle growers' meetings, sometimes with her parents in tow. She has made it clear that she wants to run for the Senate seat now held byMichael B. Enzi, a soft-spoken Republican and onetime fly-fishing partner of her father.

But Ms. Cheney's move threatens to start a civil war within the state's Republican establishment, despite the reverence many hold for her family.

Mr. Enzi, 69, says he is not ready to retire, and many Republicans say he has done nothing to deserve being turned out.

It would bring about "the destruction of the Republican Party of Wyoming if she decides to run and he runs, too," Alan K. Simpson, a former Republican senator from the state, said in an interview last week. "It's a disaster — a divisive, ugly situation — and all it does is open the door for the Democrats for 20 years."

The developments underscore the complicated relationship between the Beltway-centered Cheney family and the sparsely populated state that provided its political base. Dick and Lynne Cheney, who divide their time between McLean, Va., a home on the Eastern Shore of Maryland and a house near Jackson Hole, Wyo., are widely admired here.

Liz Cheney, who grew up in McLean and moved her family to the Jackson Hole area last year, is eager to establish her Cowboy State credentials, peppering social media sites with photos of her children's horse-riding competitions and descriptions of Wyoming as "God's Country."

Ms. Cheney's ambitions reflect a greater tension within the Republican Party as a younger generation feels less reluctance to challenge incumbents in the party, especially if they are seen as too consensus-minded or insufficiently conservative.

Mr. Enzi is known as a studious, low-key legislator who worked well with Senator Edward M. Kennedy. He avoids political talk shows because, he says, their goal is to get guests to "beat up on their colleagues."

In an interview last week after a town hall-style meeting at the county fairgrounds here, a few feet from a plaque marking the site of Mr. Cheney's first political speech, Mr. Enzi revealed that Ms. Cheney told him this year that she was thinking about challenging him in 2014.

"She called me and said that she's looking at it," he said.

And did Ms. Cheney ask Mr. Enzi, now in his third term, if he was planning to run again?

"No," Mr. Enzi said.

Unlike former Republican colleagues who were felled in recent elections because they lost touch with home or cast votes that angered Republicans, Mr. Enzi has a reliably conservative record and has not offered critics much fodder. And at his town meetings, even as constituents flashed anger at Washington and assorted powers "back East," none showed any ill will toward him.

"I know of no one who doesn't want Mike Enzi to run for the Senate again," said Douglas W. Chamberlain, a former Wyoming House speaker.

Mr. Enzi noted with a soft chuckle, "There's at least one person out there who wants me to retire."

Ms. Cheney declined to comment.

What has startled some people here is not just the fact that Ms. Cheney is seemingly trying to nudge Mr. Enzi into retirement, but that she appears to be doing so with a hand from her father.

The former vice president and Mr. Enzi have been friends since the 1970s, when Mr. Cheney was Wyoming's at-large congressman and Mr. Enzi was the mayor of Gillette. They became closer, Mr. Enzi recalled, over a shared passion: fly-fishing. The two were on the same team competing in a popular annual One Fly tournament — fishing with the same fly lure all day — in the Snake River.

But Mr. Enzi said he had not recently heard from the man he calls his "good friend."

"I would expect that he'd call before she declares," Mr. Enzi said of Mr. Cheney.
Wyoming has been a reliably Republican state for decades, of course. The last Democratic Senator left office in 1977, for example, and the last time it went for a Democrat for President was in LBJ's 1964 landslide  (although Democrats have had more success getting elected to the Governor's office.) Therefore, it's likely that whomever wins this fight between Enzi and Cheney will end up winning in November. All the same, though, it seems clear that a knock-down drag-out fight between Cheney and Enzi is likely to generate some bad blood among Wyoming Republicans that they haven't seen in quite a while.
So, get out the popcorn for this one.