The Lie of Shovel Ready Jobs
President Obama was shocked --SHOCKED! -- to learn that bureaucracy and contracting hassles delay construction projects.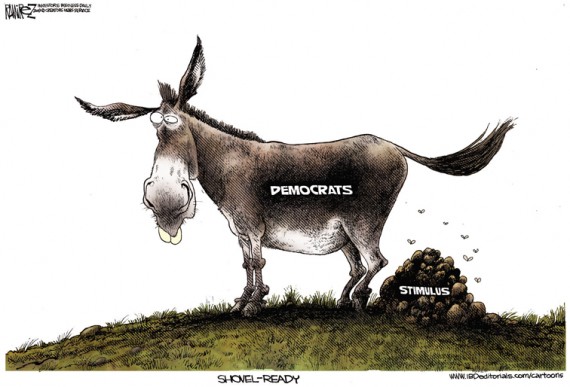 Mickey Kaus points to this passage from Jon Alter's The Promise:
The biggest frustration involved infrastructure. Obama said later that he learned that "one of the biggest lies in government is the idea of 'shovel-ready' projects." It turned out that only about $20 billion to $40 billion in construction contracts were truly ready to go. The rest were tied up in the endless contracting delays and bureaucratic hassles associated with building anything in America. [E.A.]
Kaus has two points based on the above, that its good the President is still learning, and the second point I'd summarize as, "Huh?" That is, was the President living in another galaxy or something? Of course it isn't surprising that government projects take considerable amounts of time to get going. That was precisely one of the complaints about fiscal spending as an economic stimulus. Here is Arnold Kling from January 2009,
1. It is harder to spend larger amounts quickly and cost-effectively.

2. There is a greater risk that we will run into a "sudden stop," in which foreign investors are no longer willing to fund our deficits (this is Buiter's main worry).

3. There is a risk that the intergenerational transfer imposed by the stimulus (from our children to ourselves) is excessive, particularly in the context of other intergenerational transfers of the same sort.

4. There is a risk that fiscal stimulus, large or small, is actually ineffective, so that a large stimulus only means a large failure.

5. There is a risk that much of the spending will kick in after a recovery is underway.

6. The government's capacity to deal with an emergency, such as a major natural disaster or a foreign attack, will be limited, because its credit worthiness will be damaged.

7. There is a risk that government will absorb a permanently higher share of GDP. Policymakers will be reluctant to cut public spending for fear of causing a downturn. Moreover, it will be difficult politically to cut public sending.
And Kling was not the only one. If Obama believed this and feels he was lied to, he is extremely naive.