Mickey Kaus To Newsweek
Another new media star is coming to the rescue of an old media dinosaur. Put it's probably too late.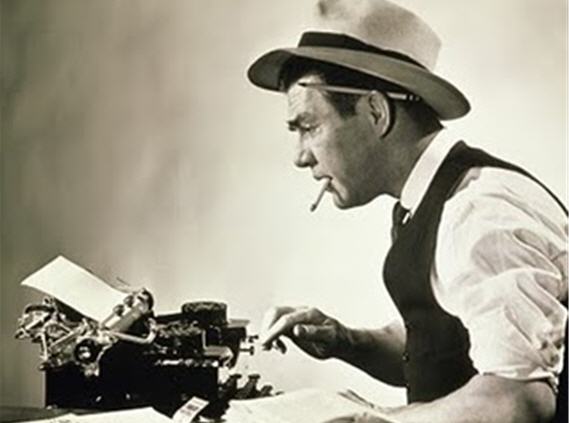 Less than a week after losing Howard Fineman to The Huffington Post, Newsweek has surprisingly acquired the talents of erstwhile blogger and political candidate Mickey Kaus:
New York – Blogger and recent U.S. Senate candidate Mickey Kaus has joined Newsweek and will be posting his pioneering political blog "kausfiles" several times a day on Newsweek.com, Newsweek announced today.

"I'm very happy to be at Newsweek, a great magazine filled with talented people and friends with whom I've worked twice before," Kaus said. "I look forward to mixing it up in the coming debates during a difficult time for the country."

For decades, as a journalist, blogger and recently, a political candidate, Kaus has defended a political space on the conservative, or "neoliberal" side of the Democratic party. He fought for Bill Clinton's 1996 welfare reform and against George W. Bush's 2007 "comprehensive" immigration reform, which he regards as an unwise amnesty. He's a skeptical supporter of "Obamacare." He helped break the recent John Edwards scandal despite receiving near-unanimous opprobrium from the Democratic "netroots" blogosphere.

"Basically I write about what I feel strongly about, which is the blog's strength and also its weakness," Kaus said. "I don't try to cover every topic. Readers know I won't waste their time unless I think I have something to add."

"We're thrilled that 'kausfiles' is coming to Newsweek.com," said Newsweek Managing Editor Dan Klaidman. "Mickey's original voice and evidence-based analysis will inspire many and, no doubt, irritate others. But his ability to intelligently challenge the conventional wisdom will provoke everyone who reads him to think in new ways about politics and policy."

Kaus' blog, which blends policy analysis and horse race coverage with personal asides (and occasionally cultural and automotive coverage) received an award from the Online Media Association in 2005 in "special recognition" of its ongoing contributions.
It's sort of odd to see Kaus signing on with the weakest member of a business that has been more or less dying for the last ten years, although I suppose that his online-only presence insulates him somewhat from what seems to be the likely ultimate demise of the print edition of Newsweek. From the magazine's perspective, of course, the benefits are rather apparent. While not entirely of the same caliber, Kaus does sort of serve as a replacement for the whole left by the departure of Howard Fineman, and the presence of a guy who has been blogging for years and has a somewhat loyal audience may help to draw traffic to the site.
Good luck guys, I'm not exactly sure what you think you'll be accomplishing though.