The Mack Truck Sized Hole In The GOP's Balanced Budget Amendment
The House GOP's proposed Balanced Budget Amendment contains the seeds of its own utter worthlessness.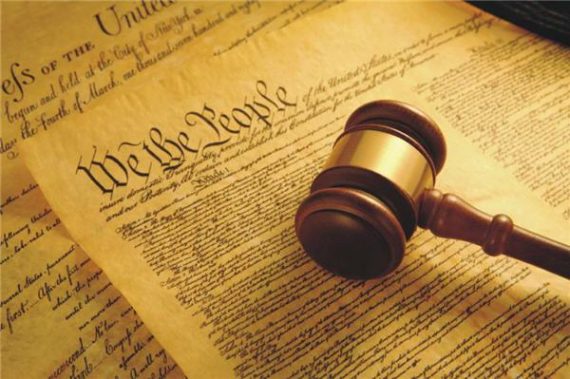 Both Steven Taylor and myself have written about the structural problems that the Balanced Budget Amendment currently being promoted by the Republicans in Congress would create. However, there's one specific provision in the House version of the Amendment, which is the one that the GOP seems to have adopted that makes the entire Amendment pretty much worthless:
The Congress may waive the provisions of this article for any fiscal year in which a declaration of war is in effect. The provisions of this article may be waived for any fiscal year in which the United States is engaged in military conflict which causes an imminent and serious military threat to national security and is so declared by a joint resolution, adopted by a majority of the whole number of each House, which becomes law.
So, even without a declaration of war, Congress could waive the provisions of the Balanced Budget Amendment for any fiscal year in which there's a military conflict that causes an "imminent and serious threat to national security" merely by passing a joint resolution by majority vote. How hard do you think that would be? Heck, in 2001, Congress voted nearly unanimously to give the President unimpeded, undefined authority to wage worldwide war in the wake of the 9/11 attacks. Arguably, that AUMF itself would be sufficient to waive the provisions of the Amendment and, if it weren't, I'm sure it wouldn't be too hard for Congress to muster up a 50%+1 majority to pass a resolution every year.
That's not to say that I think the Amendment would be acceptable if this section were removed. As I noted in my earlier post, the structural problems in the Amendment are too severe to be redeemed that easily. Moreover, the Constitution already gives Congress all the power it needs to reduce spending and balance (or nearly balance) the budget. If they aren't using those tools, what makes anyone thinks the Amendment would change anything?