The Messianic Question
Ann Romney asked it of Mitt. (And Newt throws in his two cents).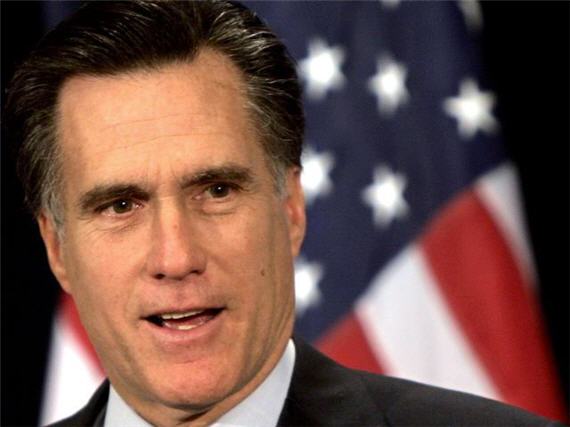 Via Seacoastonline:
Romney's wife, Ann, said she never thought her husband would run for president again after 2008. But about a year ago, she looked at him and knew what he had to do, she said.

"I said, 'Mitt, can you save America?' And his answer was 'yes,'" she said.
I must confess, I detest this type of formulation and it ranks up there (or down there, as they case may be) with candidates who seek to "take back" America.
The notion that America needs "saving" is problematic in general, and it is specifically problematic that said salvation should come through the election of a specific person to the presidency.
First, to "save" has two key connotations here.  One is metaphysical, i.e., as in the saving of the soul.  In this context it assumes a certain reorientation of the country or the notion that we have gone so far astray that a renewal is needed and that it will take a new person in the White House to achieve that renewal.  The other is more physical:  that our present condition is so broken that we need a hero to deliver us from certain destruction.  Now, even at America's worst, the notion that we need "saving" (as opposed to simply better policy in specific areas) strikes me as problematic.  We do not teeter on the edge waiting upon a savior to deliver us from ruin (indeed, historically when populations truly think that way, true disaster is just around the corner).  Rather, we stand poised to choose which chief executive will play one role amongst many in muddling through the process of governing for another fours years.
Second, and to build on the last two sentences:  even if the US needed "saving" the notion that electing one person to one office is a problematic process to achieve said salvation.  The presidency simply is not, despite the way we constantly elevate it, in the position to govern alone, nor is it powerful enough to singlehandedly institute major change.  The notion that simply electing a president will lead to massive policy change is simply incorrect.  And yet, we pretend like it is the case all the time.   Despite all the ongoing talk about fealty to the constitution, a lot of us seem to have a hard time grasping the significance and mechanics of separation of powers (not to mention the compounding complexities of bicameralism and federalism).
My fundamental objection can be boiled down to the following: 1) it is problematic from the point of view of free and democratic society that one person holds the key to saving us all, and 2) it is also a basic misunderstanding of the way American government works to state that one person can radically change the functioning of the government.
Mrs. Romney, by the way, isn't the only one engaging in messianic rhetoric.  Here's Newt:
"This is the most important election of our lifetime, because now that we fully understand who Barack Obama is, were he to get four more years, the impact of eight years of Obama would fundamentally and profoundly change this country. It is very clear that he is a Saul Alinsky radical."
The Power of Obama is immense, to be sure.  Perhaps Newt can save us?  (And oh look, an Alinksy ref!).