Spring Forward? Fall Back? Let's Just Pick A Time And Stay There
It's that time of year again, and once again people are asking if it isn't time to drop the whole ritual of changing time every six months altogether.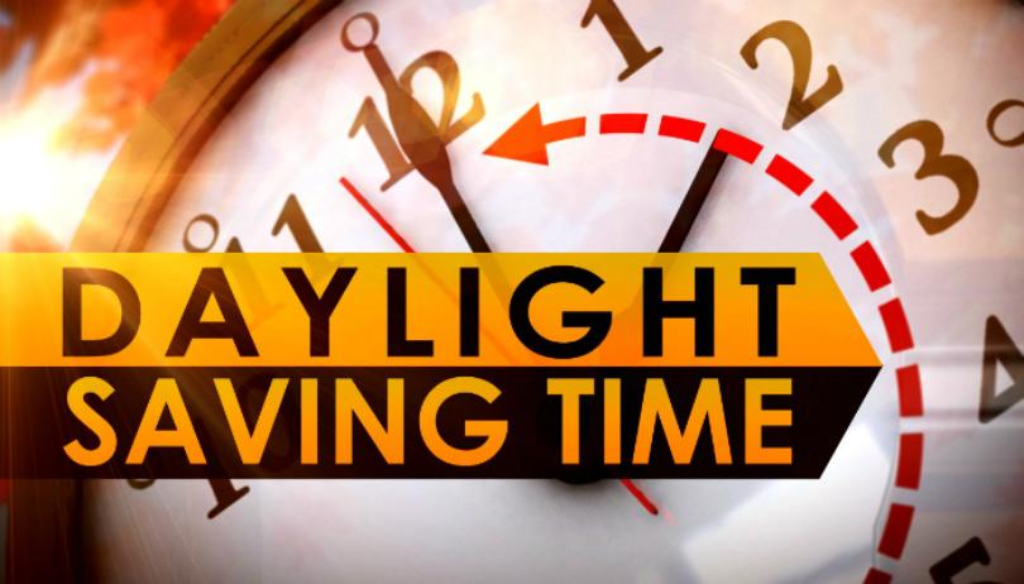 At 2:00 a.m. this morning, Americans endured the semi-annual tradition in which we switch between Daylight Saving Time1 and Standard Time. This weekend, of course, was this is the weekend we are asked to "Spring Forward" by setting the clock ahead one hour, where we'll stay until early November when we once against switch back to Standard Time. (If you haven't already done so, now's your chance to make sure all your devices and clocks are on the right time.) Once again, though, some people are asking if it isn't time to end this nonsense:
A day is a day, with so many hours of darkness and so many of light. It's a hard reality that no powerful king or brilliant philosopher has ever found a way around. And yet, every year, bless our hearts, we try.

Compelled by the augustly named federal Uniform Time Act of 1966, most Americans will leap ahead — or stumble blearily — from one configuration of the clock to another this weekend, as daylight saving time clicks in at 2 a.m. Sunday.

But many people are saying it's time for time to be left alone. State legislatures from New England to the West Coast are considering proposals to end the leaping, clock-shifting confusion of hours lost or gained, and the conundrums it can create.

Could 8 a.m. somehow, somewhere in the universe, really still be 8 a.m., even if now you're suddenly calling it 9?

"I cannot change the rotation of the earth and sun," said Kansen Chu, a California lawmaker who is sponsoring a bill to keep the state permanently on daylight time — one of at least 31 states that are addressing some aspect of daylight saving and its discontents. "But I am hoping to get more sunlight to the people of California."

Proponents of setting the clock once and being done with it, like Mr. Chu, a Democrat from the San Jose area, said that shifting back and forth in the spring and fall, if it ever really made sense, no longer does.

California voters agreed last fall, approving a ballot proposition for year-round daylight time by a wide margin.

Lifestyles and patterns of work are different now than they were when daylight saving first became entrenched nationally during and after World War II. Research, Mr. Chu and others said, has shown that human beings just aren't as flexible about their daily rhythms as they once seemed; accidents, heart attacks and strokes tend to occur in greater numbers around the time shift.

The 1966 law allows states to opt out of daylight saving, and Hawaii and Arizona do so, staying on standard time all year; so does Puerto Rico. But for reasons that historians say remain murky, the law does not allow states to opt in all the way, and choose daylight time year-round. So the California proposal, and a similar bill passed by the Florida Legislature last year, would require an act of Congress to take effect.

Josh Yokela, a Republican state legislator in New Hampshire, is working on a way around that problem. He is the lead sponsor of a bill, passed by the State House last month, to request that New Hampshire be shifted into the Atlantic time zone, which by fine coincidence would do exactly what daylight saving does now: put the state an hour ahead of Eastern Standard Time. Then the state would opt out of seasonal clock changes, as the 1966 law allows.

The key is that moving to a different time zone does not require an act of Congress — all it takes is an order from the Transportation Department, the federal agency that oversees time (a legacy of its duties regulating railroad schedules).

"We would be on the same time as the rest of the Eastern time zone for eight months of the year, because they accept daylight saving time — and when they fall back in the winter, we wouldn't," Mr. Yokela said.

(…)

The early days of experiments with time changes brought on a lot of head-scratching, said Michael Downing, a novelist and lecturer in creative writing at Tufts University who has written a social history, called "Spring Forward: The Annual Madness of Daylight Saving Time." Some people worried that an extra hour of light in the evening would dry up and brown their lawns, or that cows would become confused and not give as much milk.

"The idea of losing or gaining an hour is itself such a fantastically bad philosophical proposition that nobody knows what they're talking about," Mr. Downing said. "Most people don't even understand whether moving the clocks forward gives them more sunlight or less sunlight in the morning. They just can't remember what it does, because it so defies logic."
As I noted back in 2012, there's a good chance that all this time changing may be bad for your health, and there's no evidence that it results in the reduced energy use that its proponents claim that it does. In fact, all that clock changing seems to actually cost us some $1.7 billion per year in opportunity costs. The only benefits that can conceivably be attached to Daylight Saving Time would seem to be ones that cannot be quantified, such as the psychic benefit of having daylight last longer into the late afternoon/early evening, meaning that people have more time after normal work hours for outdoor activities. Today's sunset here in Virginia, for example, is at 7:15 pm rather than 6:15 pm. By mid-April, we'll have daylight until nearly 8 pm Is that a good thing? I suppose it is. Of course, if we just stayed on Standard Time, or for that matter made DST itself Standard Time it really doesn't matter, we'd get longer days anyway since the days will become longer as we get closer to June 21st. Is there really all that much benefit from manipulating the clock every six months like this? I don't really see it.
The most common proposal regarding DST/Standard Time is that we should just adopt one measure and stick with it all year. Given the fact that people do tend to enjoy spending time outside in the Spring and Summer, it would seem that the candidate for the "permanent time" would be Daylight Saving Time. Yes, it would mean some long, cold winter mornings and evenings but people don't spend much time outside in the winter to begin with so it's not clear that we'd be losing much there. Another proposal would be to adjust each of the time zones forward 30 minutes and keep the time there permanently. That would have a similar impact as DST itself, while avoiding some of the darkness that Standard Time brings during the times when people are normally awake during the months from November through March. Perhaps the most radical idea, though, was made several years ago from economist Allison Schrager, who proposes eliminating our four time zones and replacing them with two for the entire country:
This year, Americans on Eastern Standard Time should set their clocks back one hour (like normal), Americans on Central and Rocky Mountain time do nothing, and Americans on Pacific time should set their clocks forward one hour. After that we won't change our clocks again—no more daylight saving. This will result in just two time zones for the continental United States. The east and west coasts will only be one hour apart. Anyone who lives on one coast and does business with the other can imagine the uncountable benefits of living in a two-time-zone nation (excluding Alaska and Hawaii).

(…)

In reality, America already functions on fewer than four time zones. I spent the last three years commuting between New York and Austin, living on both Eastern and Central time. I found that in Austin, everyone did things at the same times they do them in New York, despite the difference in time zone. People got to work at 8 am instead of 9 am, restaurants were packed at 6 pm instead of 7 pm, and even the TV schedule was an hour earlier. But for the last three years I lived in a state of constant confusion, I rarely knew the time and was perpetually an hour late or early. And for what purpose? If everyone functions an hour earlier anyway, in part to coordinate with other parts of the country, the different time zones lose meaning and are reduced to an arbitrary inconvenience. Research based on time use surveys found American's schedules are determined by television more than daylight.  That suggests in effect, Americans already live on two time zones.
It's an interesting idea. As Schrager notes, it essentially means that the jet lag the people experience when traveling from coast to coast would cease to exist since the time difference between New York City and Los Angeles would be the same as the time difference is today between New York and Chicago. It would make coordinating business between the coasts much easier (traders in California wouldn't have to worry about reporting to work before 5 am just to be on time for the opening of business on Wall Street. There would be some complications to international business, perhaps, but given the ubiquitousness of e-mail and other forms of communication, it's unclear how much of a disruption there would actually be. Indeed, international travels might just appreciate only having to adapt to two time zones when visiting the United States.
Some nations have adopted a more radical approach to time. In China, for example, there is one official time (Greenwich Mean Time plus eight hours) for the entire nation notwithstanding the fact that the nation stretches across sat the idea of a single national time zone isn't unprecedented, it's the system that China uses notwithstanding the fact that the nation actually stretches across five geographic time zones. As the linked article notes, the policy does result in some odd results — such as sundowns at midnight in the far western regions of the nation — but for the most part the nation as a whole seems to function just fine, although it has become something of a political issue in the far-west where the population is predominantly Muslim and has chafed under domination from far-off Beijing for decades.
However, we reform things, though, it seems clear that this semi-annual ritual of moving clocks back and forth has outlived its usefulness. It's true that in the era of smartphones, the Internet, even "smart" appliances that are connected to the Internet (I still fail to see the advantage of having my stove, microwave, and refrigerator connected to the Internet, but that's another story.) We ought to pick one time and stick with it, even if that means we only have two time zones for the entire Continental United States.
1 And yes, the correct name is "Daylight Saving Time," not "Daylight Savings Time" as people, and even some in the media, have called it.