Permanent Daylight Saving Time?
We may be on the verge half a century after our last experiment.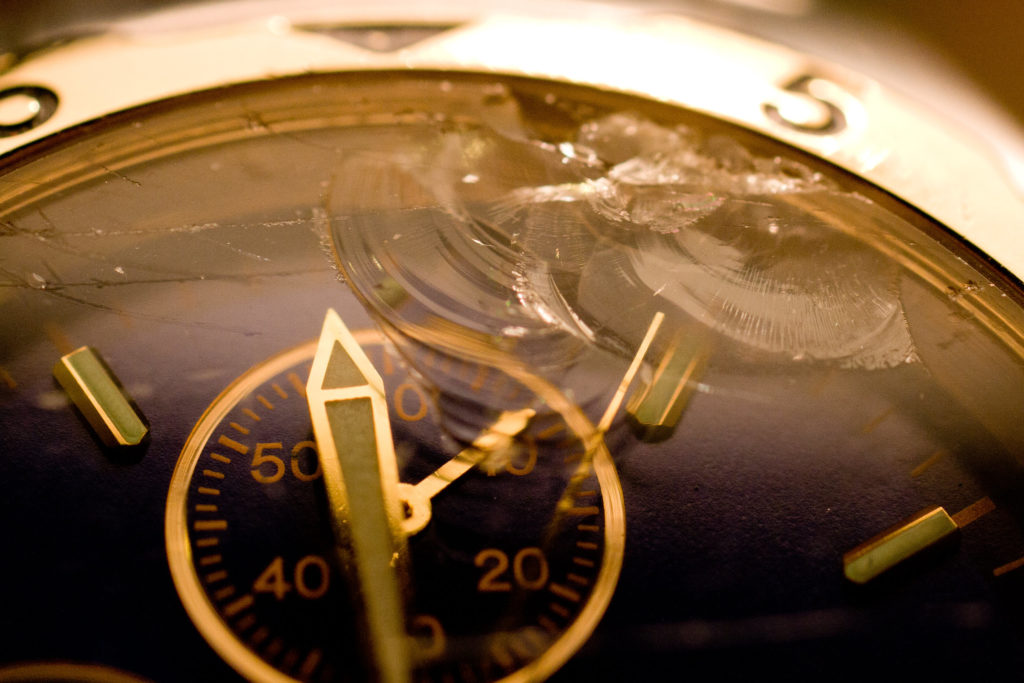 As we sprung forward this weekend, I made light of the biennial tradition of media commentary on the merits of Daylight Saving Time. Well, they might come to an end.
NPR ("The Senate approves a bill to make daylight saving time permanent"):
The Senate passed a bill Tuesday that would make daylight saving time permanent across the U.S. beginning in 2023. The so-called Sunshine Protection Act of 2021 was approved by unanimous consent, but would still require House approval and President Biden's signature to become law.

For those wishing for an end to annual clock shifting, this most recent push in Congress is perhaps better late than never.

"We don't have to keep doing this stupidity anymore. And why we would enshrine this in our laws and keep it for so long is beyond me," Sen. Marco Rubio, R-Fla., one of the sponsors of the bill, said on the Senate floor.

"Hopefully, this is the year that this gets done. And pardon the pun, but this is an idea whose time has come," he added.

House Majority Leader Steny Hoyer's office tells NPR that there are no immediate plans to vote on daylight saving time, but they note the House Committee on Energy and Commerce had a hearing on it last week and there's bipartisan support for it.

Daylight saving time began as a bid to pack more hours of sunlight into the day during the summer months and cut down on energy use, though critics question how effective it's been toward that goal.

Instead, health experts say switching our clocks twice a year has led to an uptick in sleep deprivation and other health problems. The American Academy of Sleep Medicine supports a year-round national clock.

Daylight saving time currently makes up roughly eight months of the year, with the remainder counterintuitively called standard time.
This phenomenon is not unique. As I often remind students, "irregular" warfare is much more common than conventional state-on-state conflict like World War II.
As to the sleep experts, they do indeed want to stop switching clocks. Alas, they want to go in the opposite direction.
WaPo ("Stop springing forward, say sleep experts pushing standard over daylight saving time"):
According to the American Academy of Sleep Medicine, the switch to DST does more than temporarily throw our sleep schedule out of whack: Data shows it poses serious public health and safety risks. And now, members of the prominent sleep organization have made it clear that if they had it their way, the country would finally be rid of the decades-old system of shifting between standard time and DST, which is observed by all but two states and some U.S. territories.

A growing body of evidence prompted the academy to release its first position statement on the subject, recommending that the country eliminate the biannual switches in favor of year-round standard time, which it asserts better aligns with the human body's natural circadian rhythms. The statement was published this week in the academy's Journal of Clinical Sleep Medicine and received support from more than a dozen other organizations, including the National Safety Council and the National Parent Teacher Association.

While acknowledging it is only one of many voices in the issue, the academy hopes its statement will help reinvigorate debate on the matter.

"There's been accumulating evidence over the last several years indicating that daylight saving time in general, but even more importantly, the switches between daylight saving time and standard time, are deleterious to health in various realms: cardiovascular health, motor vehicle accidents and crashes, psychological health," said M. Adeel Rishi, vice chair of the AASM's public safety committee. Rishi added that the AASM's position is consistent with the views of other major sleep organizations.
There's widespread agreement that picking a "permanent" time, regardless of which direction we go, is best because it takes people so long to adjust to the switch. But, again, most argue for "standard" time.
"Standard time is going to be your best situation where your social clock, your internal biological clock and your sun clock are going to be more likely, for the most time, to be better aligned," said Phyllis Zee, chief of sleep medicine at Northwestern University's Feinberg School of Medicine. She added: "It may not be true for every single person. It really depends on where you live, whether you're an owl or a lark. All of these things matter. But I think overall, as a general policy, that would be the healthiest solution."

Almost everything in the human body, down to the rate at which cells divide, follows a circadian rhythm, Gehrman said. A good circadian rhythm is critical to keeping people's bodies synchronized internally, as well as with the environment.

"Having good, strong, regular rhythm, and as part of that, rhythms that are in sync with the schedule we're keeping, . . . it's just a pillar of good health," he said.

If the country institutes permanent DST, Rishi said, that may put people at risk of a condition known as "social jet lag."

"Social jet lag is basically the chronic misalignment between the timing of the demand of work, school or other obligations against innate circadian rhythm," he said, using an example of a night owl who spends most of their life staying up late and waking up early to meet responsibilities.

"There is evidence that social jet lag is associated with obesity, with metabolic syndrome, with cardiovascular disease, with psychological problems like depression," he added.
Meanwhile, Washingtonian senior editor Andrew Beaujon reminds us "The US Tried Permanent Daylight Saving Time in the '70s. People Hated It."
Congress had voted on December 14, 1973, to put the US on daylight saving time for two years. President Nixon signed the bill the next day. The US had gone to permanent daylight saving time before, during World War II. Then, too, the measure was enacted to save fuel.

[…]

And yet the early-morning darkness quickly proved dangerous for children: A 6-year-old Alexandria girl was struck by a car on her way to Polk Elementary School on January 7; the accident broke her leg. Two Prince George's County students were hurt in February. In the weeks after the change, eight Florida kids were killed in traffic accidents. Florida's governor, Reubin Askew, asked for Congress to repeal the measure. "It's time to recognize that we may well have made a mistake," US Senator Dick Clark of Iowa said during a speech in Congress on January 28, 1974. In the Washington area, some schools delayed their start times until the sun caught up with the clock.

The factual picture was a bit more complicated. The National Safety Council reported in February that pre-sunrise fatalities had risen to 20 from 18 the year before. In July, Roger Sant, then an assistant administrator-designate for the Federal Energy Administration, wrote a letter to the Post that noted a 1 percent energy saving achieved by going to DST equated to 20,000-30,000 tons of coal not being burned each day. Further, he wrote, accidents had fallen in the afternoons.

By August, though, as the Watergate scandal caused the Nixon administration to crumble, the country was ready to move on from its clock experiments. While 79 percent of Americans approved of the change in December 1973, approval had dropped to 42 percent three months later, the New York Times reported. Seven days after President Nixon resigned, US Senator Bob Dole of Kansas introduced an amendment in August that would end the DST experiment. It passed. A similar bill passed the House. In late September, the full Congress passed a bill that would restore standard time on October 27. President Ford signed it on October 5. Energy savings, a House panel noted, "must be balanced against a majority of the public's distaste for the observance of Daylight Saving Time."
I was a kid in 1973 and probably not paying much attention to time switches. I have no recollection of unusually dark mornings waiting for the school bus but memories tend to fade after 49 years.
Reports of kids getting injured because of the darkness will naturally be sensationalized but it seems that the aggregate data don't bear it out. But the fact that the last experiment lasted only a year is perhaps telling.