The Obligatory Daylight Saving Time Post
The fight over changing the clock twice a year continues.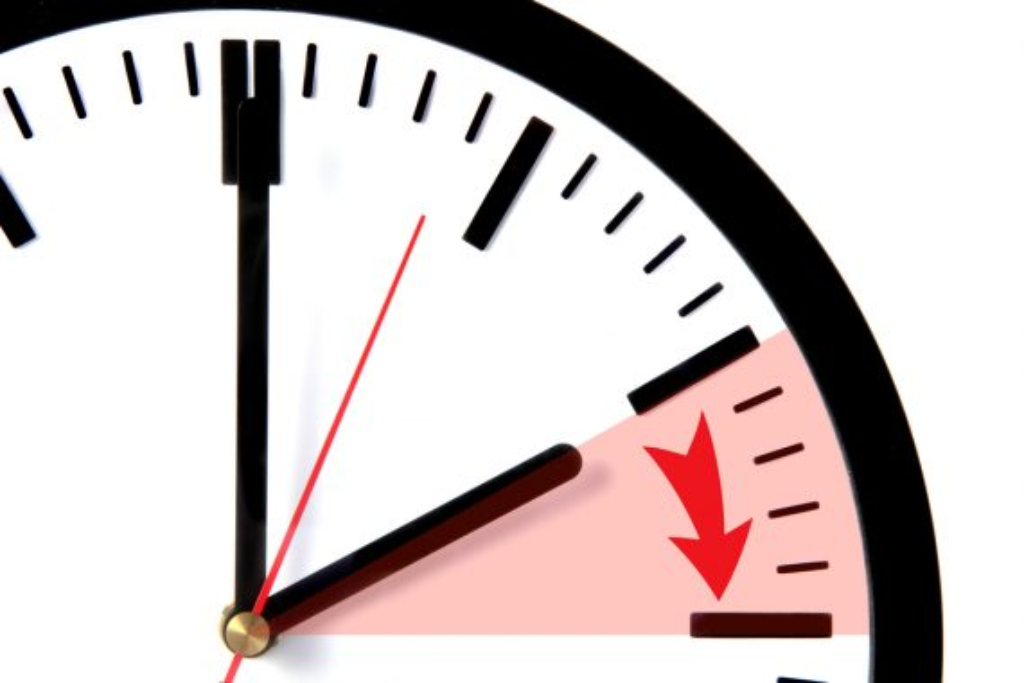 As of the wee hours, most of the United States is back on Daylight Saving Time. While I'm more than old enough to remember the days when this meant, among other things, having to run around resetting every clock in the house (including on such things as VCRs), almost all of mine change automatically these days. The only ones I had to manually change this morning are the ones on my microwave and regular oven.
Otherwise, while I personally prefer having it be light later, and thus favor DST year-round, I don't consider it all that big a deal. It's been years since I changed the clocks before turning in, so I have the brief "It's 5:45—no, it's 6:45" realization first thing on a Sunday morning. But I never feel like I'm "losing" or "gaining" an hour of sleep.
Regardless, it continues to be a hot button issue for politicians and medical professionals.
NPR ("Changing our clocks is a health hazard. Just ask a sleep doctor"):
Millions of us may lose sleep when clocks "spring forward" by one hour this Sunday, as most states switch to daylight saving time. The time change brings darker mornings and extends light in the evening. And some lawmakers want to make daylight saving time permanent, to avoid the disruption of constant switching.

Senator Marco Rubio (R-Fla.), who has introduced the Sunshine Protection Act of 2023, says the ritual of changing our clocks twice a year "makes no sense," and is "stupid." He's joined by a bipartisan group of senators including Ron Wyden (D-Ore) and Edward Markey (D-Mass).

The Senate unanimously passed a similar measure in 2022, but it did not get enough support in the House of Representatives. Now, Sen. Rubio is trying again, pointing to the potential health and economic benefits. The key argument is, more light in the evening can prompt people to go out and spend more money at shops and restaurants.
Again, I would like to see this change because, as much as I hate it being dark when I wake up, it's usually dark when I wake up, anyway. Because I'm old. So far as I can tell, though, it has no impact whatsoever on my consumer habits. I almost never go shopping in the evening and, if I'm going to dine out for dinner, I make a reservation for 7:30 regardless of where the sun is on the horizon.
The health impacts have been more complicated to figure out. But in recent years, the spring time change has been linked to an increase in cardiac events, perhaps due to disrupted sleep. One study found an increase in hospitalizations for atrial fibrillation, a type of heart arrhythmia, in the days following the springtime transition to daylight saving time.

"I was very surprised," researcher and study author Dr. Jay Chudow, a cardiologist at Montefiore Health, told NPR last year. "It's just a one-hour change," he says, but this shows how sensitive our bodies may be to circadian rhythm disruptions.
I'm surprised that we keep over-reacting to one-off medical studies that tend to have laughably bad research designs.
Many doctors and scientists agree it's time to stop the twice a year time change, but they oppose legislation that would make daylight saving time permanent. Instead, the American Academy of Sleep Medicine and the American Medical Association both favor permanent standard time, which preserves morning light.

"Human circadian rhythms are very closely linked to the rising and setting of the sun," explains Jennifer Martin, a psychologist who is also president of the AASM.

And she says our internal clock is not as well aligned during daylight saving time. "Light in the morning is very important," she says. "Restoring permanent, year-round standard time is the best option for our health and well-being," Martin says.

Martin treats patients with sleep problems. "When I work with folks who have insomnia, we work very hard to have a consistent time to get up in the morning. And that is much easier when it's light in the morning," Martin explains.

"The Senate has it backwards," says Dr. Pedram Navab a neurologist and sleep medicine specialist in Los Angeles. "The natural daily cycle of light and darkness," he says, "is really the most powerful timing cue that we have to synchronize our body clock."

Daylight saving time increases evening exposure to light, Navab explains, which can make it harder to fall asleep at night. He plans to travel to Capitol Hill in April with the advocacy committee for the American Academy for Sleep Medicine to oppose the Sunshine Protection Act.

The ASSM points to an "abundance of accumulated evidence" linking the transition from standard time to daylight saving time to an increase in cardiovascular events, mood disorders, and car crashes. For instance, a study from scientists at the University of Colorado Boulder, published in Current Biology in 2020, found an increase in fatal car accidents in the week after the spring forward time change. But their solution is to make standard time permanent.
This, on the other hand, seems to be the consensus among medical professionals who study this issue. My preference—which I believe is the overwhelming preference—for more sunlight at the end of the day is not the one recommended by doctors. This also applies to other aspects of my lifestyle, so I'm not shocked.
As for a boom in spending linked to daylight saving time, the nation's convenience stores told a congressional subcommittee last year that they see an uptick in spending when clocks move ahead in the spring. Back in the 1980s the National Association of Convenience Stores lobbied to extend daylight saving time for a longer stretch of the year. "When people come home from work and there's more daylight, they tend to be more active," Lyle Beckwith of the NACS told NPR last year. "They go to sporting events. They play softball. They golf. They barbecue," Beckwith said. And that translates into more people shopping in convenience stores for everything from water, beer or sports drinks, or to pick up charcoal.

So it seems there's a divide between what's likely best for our health (permanent standard time) versus what may be good for the economy (permanent daylight saving time).
My softball playing days are behind me. And I must simply be more of a creature of habit more than the next guy. If I want to grill food for dinner and it's dark outside, I turn on a light. I've been known to knock snow off of the (propane) grill and fire it up. The only effect darkness has is that we'll eat indoors instead of on the deck.