The NFL Stadium Shakedown
The NFL's "especially mercenary" push to extract new stadia from cities--even where the stadium's practically brand-new.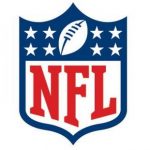 Costa Tsiokos takes note of an "especially mercenary" effort by the National Football League to get Atlanta and Georgia taxpayers to buy the Atlanta Falcons a fancy new stadium, replacing the Georgia Dome. Or, to be more precise, the eighteen-year-old Georgia Dome:
While in Atlanta, [NFL Commissioner Roger] Goodell made clear the connection between Atlanta hosting a third Super Bowl and Atlanta getting a new stadium.

The NFL has staged Super Bowl XXVIII and XXXIV at the Georgia Dome, which was opened in 1992.

"I think this is a great community," Goodell told the Atlanta Journal-Constitution. "But as I mentioned to the people earlier today, the competition for the Super Bowl is really at an all-time high, in a large part because of the new stadiums. The provisions that they have for a new stadium in this great community, I think that's a pretty powerful force. We have a history of going back to communities when they have those new stadiums."
Costa argues this is a pretty despicable move by the league:
It's fairly idiotic to think that a world-class venue like the Georgia Dome has a shelf life of only twenty years. This is a pure greed move by the NFL. Having already extracted new stadiums from most franchise cities, the league is now trying to re-start the process by prematurely declaring barely-used buildings as outmoded. Essentially, they're trying to make supposedly long-term landmarks into disposable commodities, to be recycled every few years for a cash infusion to team and league.
Similarly, on tonight's NBC NFL pre-game show, Sports Illustrated reporter Peter King stated that the NFL's long-awaited (well, by the media and the NFL, at least) return to Los Angeles is likely in the near-future… depending, of course, on the outcomes of ongoing efforts by the Oakland Raiders and San Diego Chargers to shake down their communities for new stadia.
Of course, the NFL's greed is nothing particularly new, but as Costa points out while it's one thing to argue for the replacement of outmoded stadia that were designed for a different era, often for both baseball and football–sports played on very differently-sized fields, leading to compromises that made fans of both sports unhappy–it's another to argue that a stadium with modern amenities that has barely reached an adult age is somehow decrepit and in need of replacement.
The move is not without precedent, though. The NBA somehow got Memphis' politicians to pony up to build the FedExForum to house the ex-Vancouver Grizzlies, which opened only 13 years after the city opened the Pyramid, itself built in large part to (ultimately unsuccessfully) attract an NBA franchise to the city. Maybe Roger Goodell thinks Atlantans are equally gullible.