The Odd Psychology of John McCain
What's up with McCain and DADT?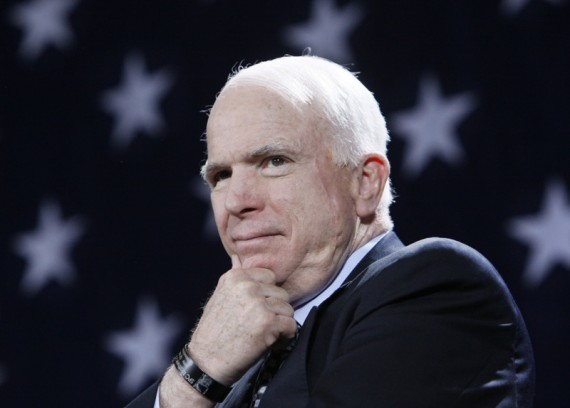 Dana Milbank observes:
McCainologists in the Capitol speculate that on this and other issues he's driven less by policy consideration than by personal animosity. A decade ago, his antipathy toward President George W. Bush led him to seek common cause with Democrats to thwart a Republican president. Now his antipathy toward President Obama has made him a leading Republican hardliner.
Watching McCain over the last decade leads one has to say that Milbank seems to have a point, as McCain's persona during that period of time has fluctuated, and it does seem that reactions to the persons to whom he lost presidential contests influence his behavior.
What would be especially interesting would be to do an actual analysis of McCain's votes over his career to test if, in fact, the behavior goes beyond simple optics.
Regardless of any of that, his behavior on DADT has been truly bizarre.  At a minimum he has moved the goalposts multiple times.