The Palin Double Standard
It's apparently legitimate to call Sarah Palin a liar without producing any evidence or bothering to check facts.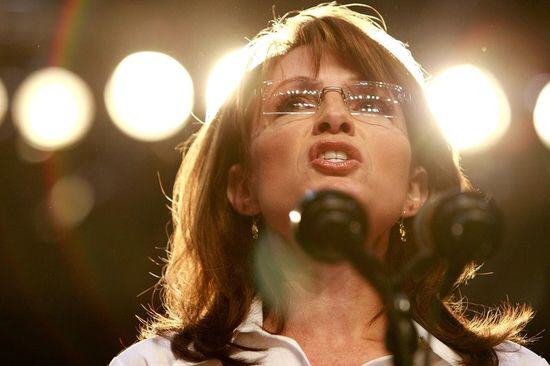 Andrew Sullivan calls out John Heilemann for calling "possibly fictitious" her claim that "she and Todd drove their motor home from Wasilla to Los Angeles (distance: 3,375 miles) to watch Bristol on Dancing With the Stars."
Here's what I want to know: what process led both John and New York magazine not to confirm whether that 3,375 motor home drive was actually, rather than "possibly", fictitious? With most politicians, journalists actually try to check factual claims with, you know, reporting. But it seems that one of the best reporters I know, has not, in this case. Why? Why is Palin – alone of all national figures – allowed to tell the tallest, most implausible stories in public and never get quizzed on them by the press? Why is she treated differently? Why are the claims of a candidate who is, say, a veteran vetted, but Palin's manifold empirically dubious assertions left hanging as if truth didn't matter any more?
By the same token, however, would Heilemann and New York magazine dare assert that any other national politician of remotely Palin's stature might be lying about something without bothering to fact check it or present even a shred of evidence? I can't imagine it.
I happen to think Palin's a clownish figure, who long ago became a pop culture phenom rather than a legitimate politician.  But journalists should nonetheless exercise due diligence when reporting on her, living up to at least the minimal standards of their craft.