The Problem With Mandatory Minimum Sentencing Laws
Willie Simmons is 61 years old. He's spent the last 38 years in prison for stealing $9.00 thanks to what clearly appears to be an unjust and overly hard "habitual offender" statute. His story is far too common.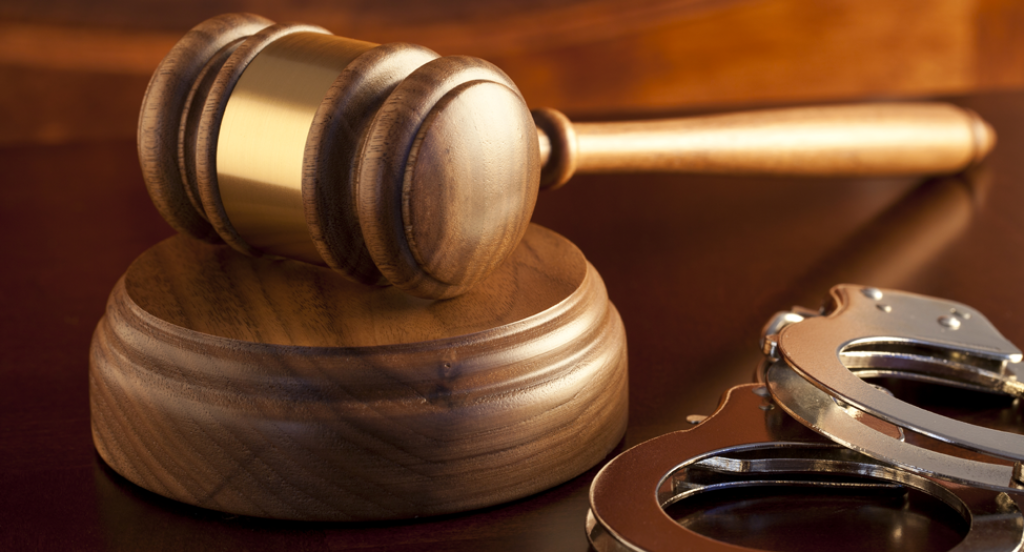 Investigative journalist Beth Shelburne, who has worked as a reporter and anchor at a number of television stations around the country, shared the story of a man currently being held in one of Alabama's most notorious prison's on Twitter this weekend, and it exposes the injustice created by so-called "habitual offender" or "three strikes" laws:
Let's let the first part of Mr. Simmons's story sink in for a second. Nearly 40 years ago, he was sentenced to what amounted to life in prison without parole for stealing $9.00. Not $9,000. Not $900. Not even $90. Nine freaking dollars. Granted, the underlying offense was one where he subdued a man and stole his wallet without knowing how much was in it. Still, it's important to note that he wasn't carrying a weapon when he committed that crime, nor did he use one in committing that crime. And yet he has spent the past 38 years in one of Alabama's most notorious state prisons and faces the prospect of dying there unless someone steps in to change things.
Unfortunately for the 25-year-old Simmons back in 1979 this wasn't his first brush with the law. Prior to this, and since turning 18 some seven years earlier, Simmons had been convicted of three other crimes, all of them apparently non-violent. As Sherburne recounts, one of those was an apparent Grand Larceny charge for which he served roughly a year in prison. It isn't clear if this was also a non-violent crime or whether it involved the use of a weapon, but one presumes his sentence would have been longer had it been. The other two involved receiving stolen property, which is, of course, generally a non-violent crime. As Sherburne notes, Simmons does not deny his guilt for each of the offenses but he does say that the final offense came at a time when he was battling drug addiction and seeking money to get high, an all too common story. Since then, he has overcome his addiction and appears to have been a model prisoner during the time in prison.
Simmons has spent the last four decades in prison over what amounts to a petty robbery thanks to the fact that, back when he was convicted, Alabama had a habitual offender law on the books and that his final conviction was sufficient to land him in prison for effectively the rest of his life. This was in the era before the "three strikes" laws that became common starting in the 90s, but the concept is the same and these laws have been responsible for many stories similar to that of Mr. Simmons. In recent years this has led many jurisdictions to change their"three strikes" laws in an effort to prevent injustices such as this. I don't know if that is true of Alabama or not, but even if it is, it's too late to help Willie Simmons. His appeals dried up long ago and even at the age of 61, nearly four decades after he entered jail for the last time, he cannot apply for probation or parole. His only hope would be commutation of his sentence or a pardon from the Governor of Alabama.
I'm not suggesting that Simmons should not have faced a serious sentence upon his fourth conviction over what could not have been more than seven years. Clearly, at the time he committed this crime he was a man who was inclined to commit crimes, a problem exacerbated by his drug addiction. However, the sentence that he received 38 years ago clearly was unjust given the severity of the underlying offenses. Additionally, the fact that his final conviction, including sentencing, came after a trial that lasted only twenty-five minutes seems to be pretty clear evidence that he did not have adequate assistance of counsel. At the very least, his court-appointed counsel should have presented evidence at sentencing regarding his drug addiction as potential mitigation. That apparently didn't happen.
All of this is a long way of saying that there seems to be no justice served by what happened to Simmons. Even with four convictions, it doesn't appear that he was generally a serious threat to the community at the time of his last offense, and he likely would have benefited if his drug addiction was given more attention at the time. Life in prison, though, is not justice under these circumstances, it's insane.