The Return of the Panachurian Candidate
Was John McCain's place of birth as big an issue to the fringe left as Obama's has been (and continues to be) to the fringe right?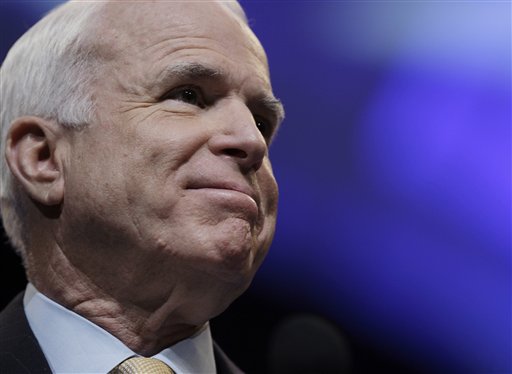 The comment thread in Doug Mataconis' post on the ongoing ridiculousness that is the birther movement spawned an accusation that the Obama camp made a big deal about the fact that John McCain was born in the Canal Zone in Panama.
My recollection of that issue was that it was treated primarily as a novelty topic (and had been raised in 2000 as well in the same fashion) and that whatever "serious" (scare quotes quite intentional) attempts to make it an issue came from McCain's right flank, not from the Democrats.
I wrote two posts on the subject at PoliBlog at the time: John McCain: The Panachurian Candidate and The The Panachurian Candidate: La Segunda.. At the time the only example that I noted of someone asserting that McCain's place of birth would be a potential problem was from a fellow associated with the Constitution Party (see:here).
Doing a quick Google tour this morning of "McCain ineligible Panama" reveals a self-described Libertarian arguing that McCain should have been declared ineligible, FreeRepublic thread on the subject, a post at Ron Paul's web site explaining that while some of Paul's followers might not like it, McCain was eligible, and a NewsMax piece (which was Birther Central for a while) opined that while McCain was probably eligible, that maybe his place of birth could be used to oust him from the race.
The first couple of pages of the search does not reveal any massive discussion on leftward sites of McCain's place of birth. And, indeed, it is quite clear that Obama's birth place has always been a exponentially larger story.
I would further hypothesize that such interest in these matters was more likely to occur on the fringe right because, on balance, folks in that category often act as if they have special insights into what the Constitution means. Further, in this particular case, McCain was hardly their favorite candidate.