The Simplest Theory of Kompromat
A basic explanation for Trump's behavior towards Russia.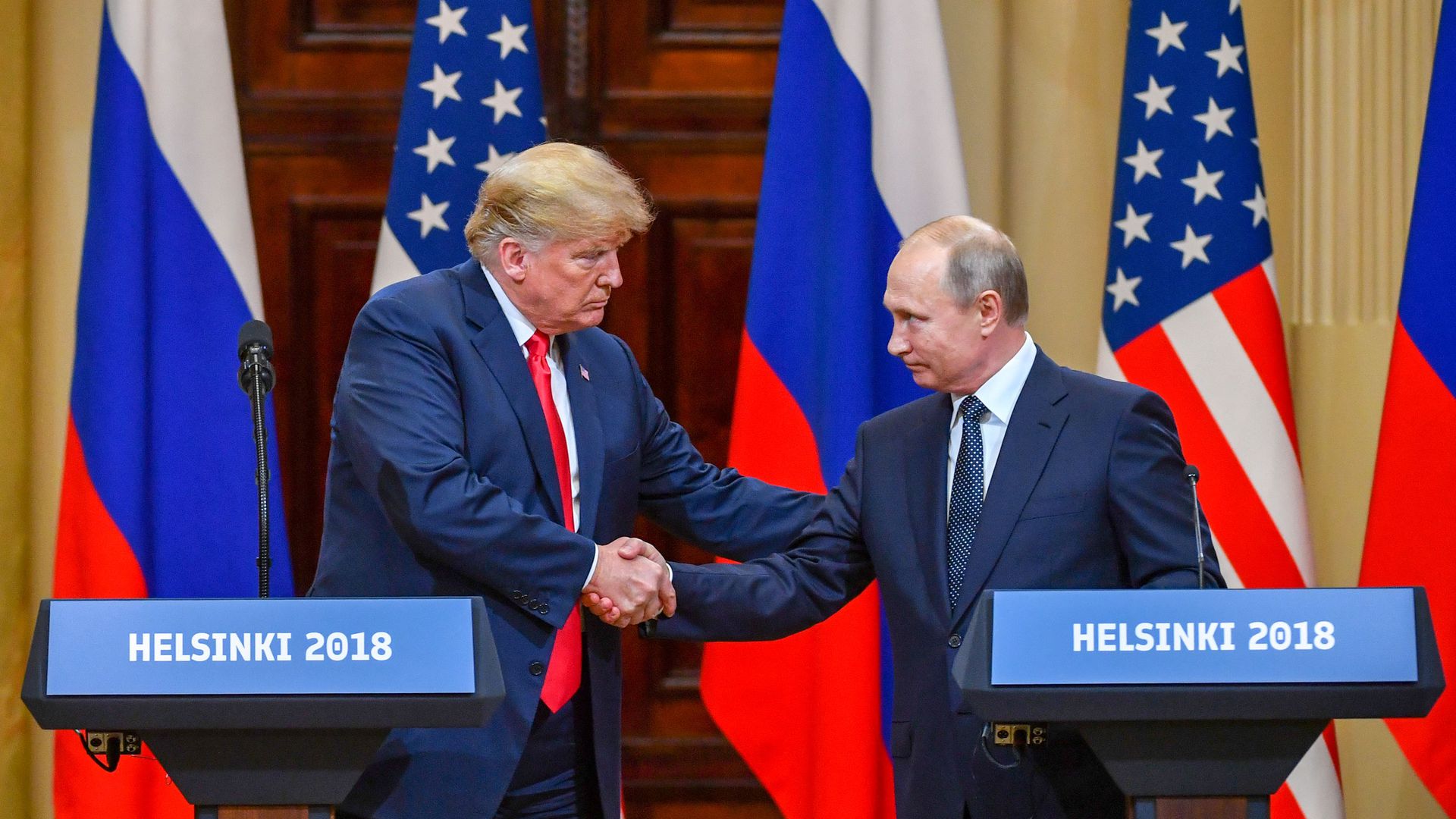 Julia Ioffe offers a parsimonious theory of Russian kompromat on Trump in a piece from GQ she wrote right after the Helsinki press conference:  Now We All Know What Putin Has on Trump.
After Trump and Putin met in Helsinki, many pundits and politicians struggled to understand what it is they saw, to rationalize it, to explain it away, to speculate on what kinds of kompromat the Russians could have on Trump, when the answer—like infidelity or death—was staring them, us, in the face. Yes, Putin has something on Trump: He helped him win. That's the kompromat.

[…]

Going into the summit, friends in the White House pool and TV hosts asked what Putin would do to Trump in their meeting. Would he try to intimidate him, like he did by bringing his black Labrador Konni to his meetings with the notoriously dog-phobic Angela Merkel? Would he push on all those financial ties Trump's sons have bragged about over the years? Of course not. In the end, the only approach that works with Trump is flattery. Trump wants Boris Johnson to be prime minster of England not just because he likes his position on Brexit, but because "he has said very nice things about me." He likes Putin not just because he's an authoritarian Trump clearly wants to emulate, but because he believes Putin called him a "genius." (The actual word used, "colorful," was more of a backhanded compliment, but Putin wisely let the mistranslation stand.) And if Putin were smart, which he clearly is, he would have flattered Trump exactly the way he needed to be in their tête-à-tête: by echoing his denials. Of course we didn't interfere, Donald. You won fair and square. You did it all by your genius self.
At a minimum, Trump clearly fears confirmation that Putin helped him win in 2016.  The man has been insecure about his victory from the beginning (remember the inauguration crowd size business?  How many times has he talked about his EC victory? etc.).
I am not saying there is nothing else (I am less a peeliever and more thinking that there are deep financial ties with Russian interests, which almost certainly means organized crime). However, Trump's ego over winning is more than enough to explain his obsequiousness with Putin and his general reaction to Russian attacks on the US and the Mueller investigation in general.