The "Social Responsibility" Of Business Is To Earn A Profit
President Obama is telling business they have a social responsibility to invest in America. He's wrong.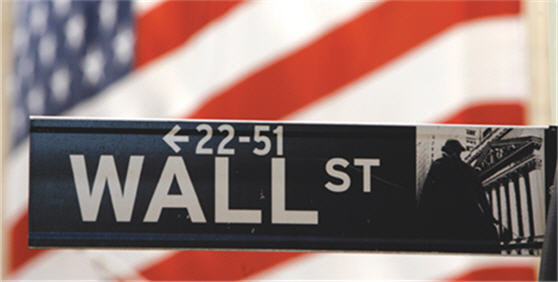 President Obama spoke before a meeting of the Chamber of Commerce today and is repeating the same "social responsibility of business" theme that he's been on for some time now:
President Obama called on U.S. businesses to do more to help grow the economy, saying that while the unemployment rate is getting better and jobs are being added, the U.S. needs "to get there faster."

"Businesses have a responsibility, too," said Obama in his weekly address on Saturday. "If we make America the best place to do business, businesses should make their mark in America. They should set up shop here, and hire our workers, and pay decent wages, and invest in the future of this nation. That's their obligation."
The President repeated this idea in his speech today:
President Obama urged American businesses on Monday to "get in the game" by letting loose trillions of dollars being held in reserves, saying that they can help create a "virtuous cycle" of more sales, higher demand and greater profits that will put people back to work and turn around the sluggish economy.

"If there is a reason you don't believe that this is the time to get off the sidelines — to hire and invest — I want to know about it. I want to fix it," Mr. Obama said during a speech to business leaders at the U.S. Chamber of Commerce.

In the speech, Mr. Obama pledged to eliminate unneeded regulations and simplify the tax code, but said companies have responsibilities to help the economy recover.

"Ultimately, winning the future is not just about what the government can do to help you succeed," he said. "It's about what you can do to help America succeed."
UCLA Law Professor Stephen Bainbridge, who has written in the area of the fiduciary responsibility of corporations extensively, points out what's wrong the entire "corporate social responsibility" argument that the President and others have been making recently:
The social obligation of business is to sustainably maximize long-term profits for shareholders. Nothing more. Nothing less.
Nobel Laureate Milton Friedman made much the same point more than 40 years ago in The New York Times Magazine:
In a free-enterprise, private-property sys­tem, a corporate executive is an employee of the owners of the business. He has direct re­sponsibility to his employers. That responsi­bility is to conduct the business in accordance with their desires, which generally will be to make as much money as possible while con­forming to the basic rules of the society, both those embodied in law and those embodied in ethical custom. Of course, in some cases his employers may have a different objective. A group of persons might establish a corporation for an eleemosynary purpose-for exam­ple, a hospital or a school. The manager of such a corporation will not have money profit as his objective but the rendering of certain services.

In either case, the key point is that, in his capacity as a corporate executive, the manager is the agent of the individuals who own the corporation or establish the eleemosynary institution, and his primary responsibility is to them.
That, essentially,why corporate fiduciary duties exist, to protect the stakeholders and ensure that their employees, the officers and directors of the corporation, are acting in the interests of the corporation, rather than their own interests or the interests of some third party. When you introduce the idea of "social responsibility" into the equation, though, things become rather complicated:
What does it mean to say that the corpo­rate executive has a "social responsibility" in his capacity as businessman? If this statement is not pure rhetoric, it must mean that he is to act in some way that is not in the interest of his employers. For example, that he is to refrain from increasing the price of the product in order to contribute to the social objective of preventing inflation, even though a price in crease would be in the best interests of the corporation. Or that he is to make expendi­tures on reducing pollution beyond the amount that is in the best interests of the cor­poration or that is required by law in order to contribute to the social objective of improving the environment. Or that, at the expense of corporate profits, he is to hire "hardcore" un­employed instead of better qualified available workmen to contribute to the social objective of reducing poverty.

In each of these cases, the corporate exec­utive would be spending someone else's money for a general social interest. Insofar as his actions in accord with his "social responsi­bility" reduce returns to stockholders, he is spending their money. Insofar as his actions raise the price to customers, he is spending the customers' money. Insofar as his actions lower the wages of some employees, he is spending their money.

(…)

Can the corporate executive in fact discharge his al­leged "social responsibilities?" On the other hand, suppose he could get away with spending the stockholders' or customers' or employees' money. How is he to know how to spend it? He is told that he must contribute to fighting inflation. How is he to know what ac­tion of his will contribute to that end? He is presumably an expert in running his company-in producing a product or selling it or financing it. But nothing about his selection makes him an expert on inflation. Will his hold­ ing down the price of his product reduce infla­tionary pressure? Or, by leaving more spending power in the hands of his customers, simply divert it elsewhere? Or, by forcing him to produce less because of the lower price, will it simply contribute to shortages? Even if he could an­swer these questions, how much cost is he justi­fied in imposing on his stockholders, customers and employees for this social purpose? What is his appropriate share and what is the appropri­ate share of others?
The reality of "corporate social responsibility," of course, is that it isn't the corporate executive who gets to make the decision about what is "socially responsible," it's the state. What Obama is proposing isn't the idea that corporate executives should act on their own to decide how to be socially responsible, but that they should cooperate with the government at the expense of the interests of their employers and their fiduciary duties, because that is "socially responsible." As my co-blogger Dave Schuler points out in a post on this topic over on his own site, that very attitude leads to many of the problems we have today:
When you insist that corporate directors' fiduciary responsibilities be extended to address all sort of social goods, the good of society as a whole, while absolving legislators and regulators from any responsibilities whatever, you arrive at a destination very much along the lines that we see now. Large corporations do pretty much whatever they care to, with a confidence rooted in experience that they'll be allowed to skate on their responsibilities, small companies will either have their doors closed by regulators or close their doors themselves because they can't compete under a set of regulations that were written with the biggest companies in mind, entrepeneurs will be discouraged from forming new companies, and regulators will look the other way at the most egregious offenses of the largest companies, not wanting to threaten their prospects for future employment.
A corporation is socially responsible when it maximizes shareholder value within the bounds of the law. Efforts by President Obama and others to impose some form additional duties on corporate officers in the name of the "good of society" only serve to harm the interests of shareholders, impair economic growth, and increase the power of the state at the expense of both individuals and the free-enterprise system. If President Obama wants businesses to be "responsible," all he needs to do is to tell them to go out and make the biggest profits they can. That's why corporations exist.