The Trump Administration and Legal Immigration
The target is not just on illegal immigrants.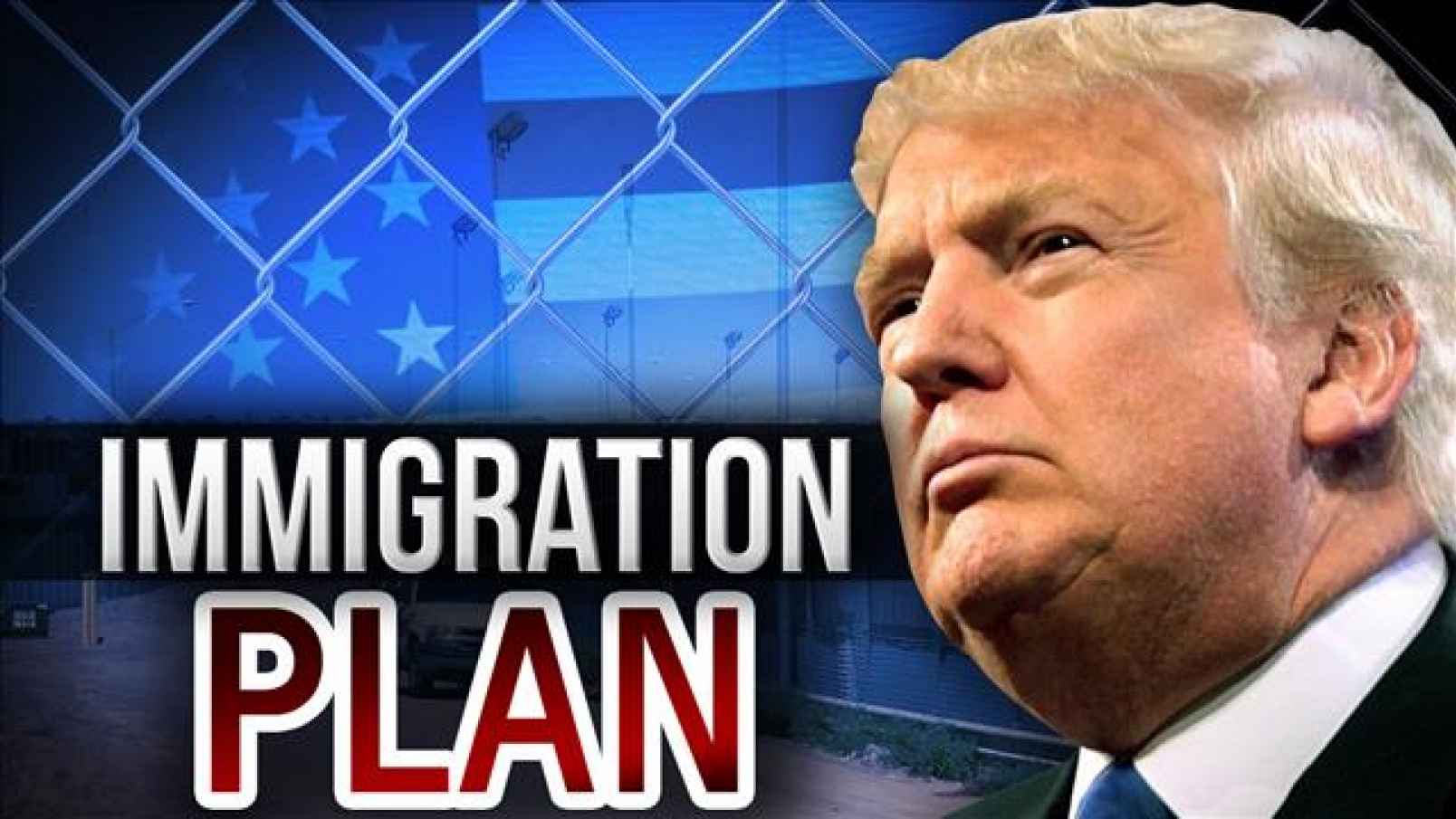 Via the NYT:  Companies Say Trump Is Hurting Business by Limiting Legal Immigration.
The Trump administration is using the country's vast and nearly opaque immigration bureaucracy to constrict the flow of foreign workers into the United States by throwing up new roadblocks to limit legal arrivals.

The government is denying more work visas, asking applicants to provide additional information and delaying approvals more frequently than just a year earlier. Hospitals, hotels, technology companies and other businesses say they are now struggling to fill jobs with the foreign workers they need.

With foreign hires missing, the employees who remain are being forced to pick up the slack. Seasonal industries like hotels and landscaping are having to turn down customers or provide fewer services. Corporate executives worry about the long-term impact of losing talented engineers and programmers to countries like Canada that are laying out the welcome mat for skilled foreigners.

At Northwell Health's pathology lab on Long Island, a new doctor's cubicle stands empty, her computer and microscope untouched. Other residents started on July 1, but she is stuck in India's Punjab State, held up by unexplained delays in her visa.
Given that we are in a period of low unemployment, and also given the fact that elements of our social welfare system (e.g., Social Security and Medicare) rely on a pool of workers to fund them, there are no good economic reasons to make legal immigration (which is already hard enough) even harder.
Beyond funding social programs, in general there is a need to maintain modest population growth, something that the US has done, while other industrialized countries have not, due to immigration.  From an NYT piece from May:
The fertility rate in the United States fell to a record low for a second straight year, federal officials reported Thursday, extending a deep decline that began in 2008 with the Great Recession.

The fertility rate fell to 60.2 births per 1,000 women of childbearing age, down 3 percent from 2016, according to the National Center for Health Statistics. It was the largest single-year decline since 2010, when families were still feeling the effects of a weak economy.

Fertility rates are essential measures of a society's demographic balance. If they are too high, that can strain resources like housing and education. If they are too low, a country can face challenges replacing its work force and supporting its older adults, like in Russia and Japan. In the United States, declines in rates have not led to drops in the population, in part because they have been largely offset by immigration.
According to the World Bank, the fertility rate in the US for 2016 was 1.8 children per female.  That is below the replacement rate, meaning our population is shrinking without immigrants (see, e.g., Japan with its fertility rate of 1.4 and low immigration rates and the problems that creates).
Back to the originally linked piece:
Experts say a sustained reduction in immigration could dampen growth over time as more baby boomers retire, leaving big gaps in the job market.

That goes for high-skilled immigrants and low-skilled workers, said Francine D. Blau, an economist at Cornell. The latter will be vital in fields like elder care and child care, as well as construction and cleaning.

"A lot of our labor-force growth comes from immigrants and their children," Ms. Blau said. "Without them, we'd suffer the problems associated with countries with an aging population, like Japan."
The only argument of much salience that I can think of about curtailing immigration is that a smaller pool of laborers should put pressure on wages, especially at the lower end.  However,
The effect of lower-skilled immigrants is more debatable. George J. Borjas, a Harvard economist, has found that an influx of such workers reduced the incomes of people without a high school degree between 3 and 5 percent.

Giovanni Peri, an economist at the University of California, Davis, agrees that individual workers can be hurt by competition from lower-paid foreigners. But he said the overall effect on wages was modest. Immigration also tends to bolster the incomes of college-educated Americans.

Mr. Peri points to what happened when the government deported between 400,000 and 500,000 Mexicans between 1929 and 1934, most of whom worked in agriculture and construction. With fewer people to work the fields, farm owners and agricultural businesses cut administrative, sales and clerical jobs because there was not enough to do.

"Out of eight or 10 positions held by Mexicans, maybe one or two were taken by Americans," Mr. Peri said. "The rest disappeared."
While any downward pressure is acutely felt by person working at the lower end of the spectrum, the broader negative effects of curtailing immigration are not worth 5% wage increases.
I know that I have seen the effects of mores stringent visa policies in my own work.  It has lengthened the time to get visas (and renewals/other paperwork) for employees/potential employees and it has, along with the general anti-foreigner sentiment in Washington, curtailed the number of international students we have had at my university in the last two years (and keep in mind that over 10% of our on-campus population has been international students in recent years, so the downturn in international students has been felt on campus).
The main reason for these restrictions is clearly nativism and it is not healthy for our country. It continues to be shocking and depressing that a country built on immigration, and which has clearly and repeatedly benefited from immigration, is allowing itself to be guided by people like Stephen Miller and his ilk and their limited views of American "greatness."