The USA and the LRA
This is looking less crazy, less sudden, and less an exercise in presidential whimsy than it seemed.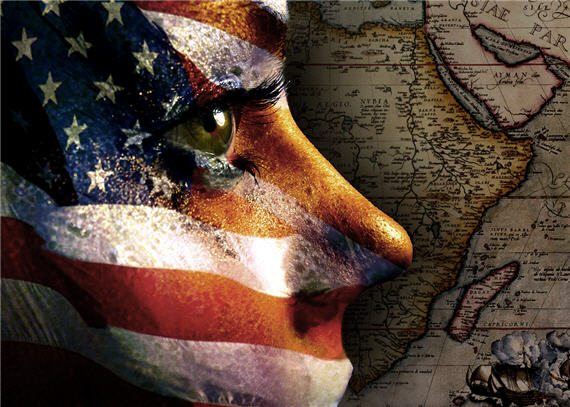 Friday's announcement that President Obama was trending troops to fight the Lord's Resistance Army in Central Africa was meant with a near-universal Whiskey Tango Foxtrot. As the dust settles, however, this is looking less crazy, less sudden, and less an exercise in presidential whimsy than first met the eye.
My Atlantic Council colleague Peter Pham has a superb analysis of the background ("Assessing the Hunt for the LRA") over at New Atlanticist. While expressing some reservations about the wisdom of the intervention and stating categorically that "The LRA has no capacity to pose a direct security threat to the American homeland or even the nearest US forces," he nonetheless makes a strong case that this is not simply some fool's errand.
First, while the LRA may not pose a real threat to the United States, it has wreaked havoc with some of America's closest African partners, including Uganda, the main contributor to the African Union Mission in Somalia (AMISOM) which is the only thing standing between that country's weak interim authority and its total defeat at the hands of the al-Qaeda-linked al-Shabaab insurgents, and South Sudan, the continent's newest state which came into being earlier this year largely through 

US and European diplomatic persistence

. These countries have appealed for assistance. While the United States itself has provided over $40 million in logistical support, equipment, and training since 2008 to assist regional militaries in their operations against the LRA operations, this has not been sufficient to end the rebels' depredations. In June, the African Union 

appealed 

for external support for a regional task force to tackle the challenge.

Second, not only are the African countries bearing the brunt of the LRA's violence allies, but they also are rich in natural resources which cannot be developed to their benefit or that of their trading partners because of the conflict. South Sudan sits on top of Africa's fifth largest proved petroleum reserves, while Uganda is on the cusp of production of oil along its border with the DRC. The latter country has the world's largest reserves of cobalt and vast quantities of diamonds, gold, copper, uranium, and other minerals, while the CAR has also significant, but mainly unexploited, deposits of many of the same.
Much more at the link but the bottom line is that there are strategic interests for the United States and our European allies to care about the region in general and the LRA in particular. Ultimately, he concludes,
[I]t will be the right choice as long the mission remains focused on the goals outlined by the president and limited in its scope to those highly specialized tasks that Special Operations Forces are so expert while leaving the principal operational responsibilities on the host militaries—and there is every reason to think such will be the case given that that Special Operations Command Africa is nowadays headed by Rear Admiral Brian Losey, a Navy SEAL who previously commanded CJTF-HOA and thus not only knows the region well, but also that what is needed there is a very light American footprint and more enhanced African capacity. If such proves to be case, ending this bush war and all the suffering it has caused will not only be consonant with humanitarian ideals, but will also advance some very real strategic interests.
Despite the early reporting when the news broke Friday, this looks very much like a limited military advisor mission rather than a "kinetic" foray into warlord hunting a'la the bad old days of Somalia. Yes, America's involvement in Vietnam started that way. But Peter's right: there's no reason to think that this will escalate.
Additionally, it's worth noting, as Scott Lemieux does this morning, that with the LRA Disarmament & Northern Uganda Recovery Act of 2009, Congress "unambiguously authorized" this action.
…providing political, economic, military, and intelligence support for viable multilateral efforts to protect civilians from the Lord's Resistance Army, to apprehend or remove Joseph Kony and his top commanders from the battlefield in the continued absence of a negotiated solution, and to disarm and demobilize the remaining Lord's Resistance Army fighters
That few of us were aware of this law and that many Members now say they didn't think it would lead to this particular action (sound familiar?) really doesn't matter.
I'm still not at all sure this was a good idea. But it now seems to be a very limited action that has been contemplated for at least two years and at least tacitly approved by Congress, rather than some out-of-the-blue, knee-jerk action by the president.