The USMCA is not Paying for the Wall
That's not how it works.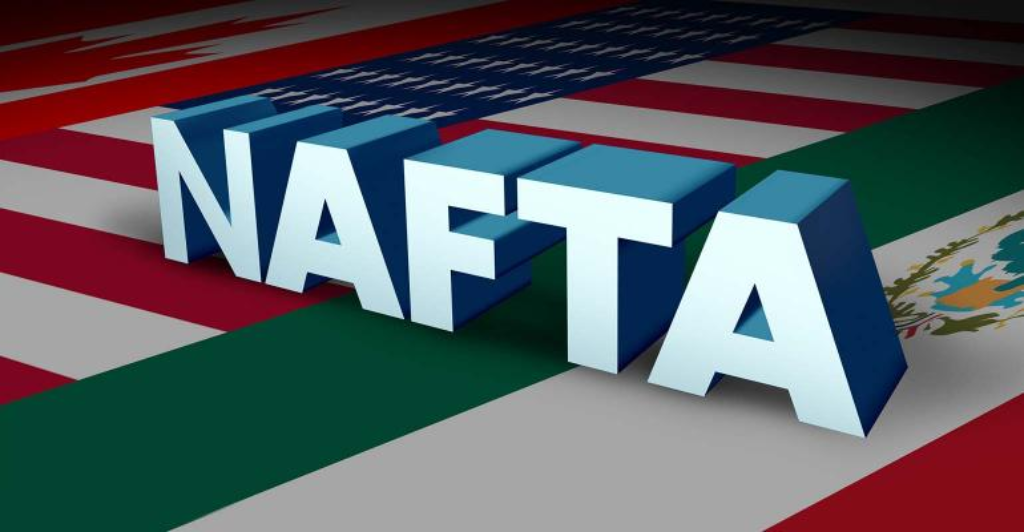 Trump tweeted yesterday:
MEXICO IS PAYING FOR THE WALL through the many billions of dollars a year that the U.S.A. is saving through the new Trade Deal, the USMCA, that will replace the horrendous NAFTA Trade Deal, which has so badly hurt our Country. Mexico & Canada will also thrive – good for all!

— Donald J. Trump (@realDonaldTrump) January 1, 2019
But, of course, that's not how it works.  It is unclear if Trump actually thinks that somehow $5 billion (or "many billions") will flow directly into the US Treasury, in which case he is demonstrating an utter lack of understanding of how both trade and federal revenue work (not to mention how budgeting works), or he is lying to cover the fact that he promised something that was never going to happen, i.e., that Mexico would pay for the wall.  It is, of course, possible, that there is some bizarre combination of ignorance and untruth going on here. At a minimum he is marketing his latest failed product to the gullible.
There is also the pesky detail that while the USMCA has been signed, it has not yet been approved by the Congress.  As such, it isn't even in place yet.  It is hard to spend money that isn't coming from a deal that hasn't even been implemented yet.
What's worse, the USMCA (aka, New NAFTA) is not that different from Old NAFTA. Mostly, in his sophomoric way of governing, Trump managed to get the name changed so that he could claim to have scrapped NAFTA and replaced it with something better.  There are some changes to the parameters of auto manufacturing and a few other provisions that have changed, but New NAFTA is basically a refresh, not a major replacement.  One thing for sure:  it isn't a funding source for a wall (or anything else).
Bloomberg has a good basic comparison of the changes for those who are interested:  Trump's 'Historic' Trade Deal: How Different Is It From Nafta?
The main thing about New NAFTA is that the basic trade regime from the previous iteration remains in place.  There are some changes of significance to the auto provisions and some new clauses on Canadian dairy and some other miscellaneous changes.  It is important, however, to understand that this is not some brand new deal that radically altered the relationship between these three economies.  This is a far cry from what Trump promised on the stump.
The best argument that one could make (and it is a weak one, nearing nonexistence) is that New NAFTA will fund the wall is that somehow improved economic conditions in the US would lead to increased tax collection, and hence there would be more money for the wall.  The problem is that such activity is pretty diffuse and it would take a while to generate the money for the wall (not to mention, we have a budget deficit, so it isn't like all of a sudden there is going to be a new pile of cash to pay for a wall).  More importantly, however, there is no reason to assume that this will happen.
To sum up:  this tweet is in many ways a perfect summary of the Trump presidency.  It is a combination of bluster, ignorance, and untruth about a topic that Trump clearly does not understand beyond marketing.  Worse, many of his supporters will believe simple because it is their guy saying it and they are willing to play the role of dupe to Trump's snake oil salesman routine.
See also, Phil Levy in Forbes:  Can The New NAFTA Pay For Trump's Wall?  My favorite part of his piece as emphasized below:
Then, there is the question of whether one can raise revenue by cutting tariffs? After all, the point of a trade agreement is to lower barriers. The answer is actually yes, but not when you cut tariffs to zero. Tariff cuts can raise revenue when the initial tariff is high enough that it seriously restricts trade. As the tariff drops, trade flows can increase. It's possible that there is less tariff revenue per item, but the increased trade volume means the overall revenue increases. Of course, once the tariff drops to zero, there is no revenue. Further, since the USMCA is meant to replace NAFTA, which already got rid of tariffs, the argument does notapply here. So tariff cuts will not fund the wall.
Levy also notes that there is no reason to assume that New NAFTA is going to generate substantial economic growth in the US, meaning that new tax revenues, as noted above, are unlikely to be generated.
Ultimately, this is Trump bloviating his way to convincing enough people that he knows what he is talking about, when he doesn't.  But, of course, he doesn't need everyone, he just needs enough customers to buy his BS until such a time as he can move on to the next bit, leaving the rubes behind stuck with the bill for whatever failed product he was able to convince them to buy.  This is Trump Steaks, Trump Vodka, and Trump University.  This is the belief that what people saw on reality TV was actually real.
And the beat rolls on.