The Vanishing Southern, White Democrat
The white, Southern Democrat is a dying breed.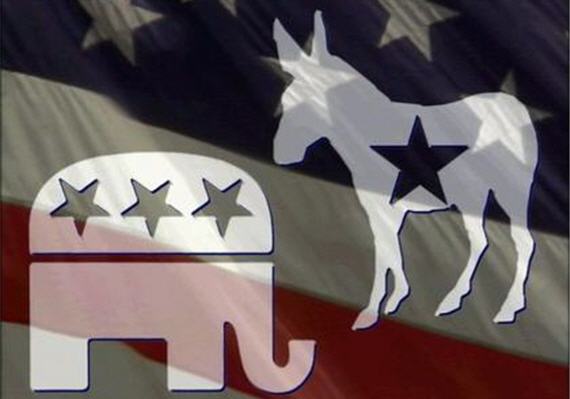 The Economist points out what we knew:  that white, Southern Democrats are a dying breed (at least in terms of seats in the Congress, if not as voters):  The long goodbye:  Is the white Southern Democrat extinct, endangered or just hibernating?
The dramatic nature of the decline is captured by the following graphic:
Of course, what this decline means is well encapsulated by the following:
This does not indicate a disappearance of liberals. White Southern Democrats were largely conservative before, and the Democratic domination of Congress in the second half of the 20th century rested on an uneasy coalition between men such as James Eastland, a senator from Mississippi who insisted three years after Brown v Board of Education banned segregation that "the vast majority of Negroes want their own schools, their own hospitals, their own churches, their own restaurants", and northern urban liberals such as Ted Kennedy. Strom Thurmond, Richard Shelby and Phil Gramm—Southern Republican stalwarts all—were first elected as Democrats, and of the 37 Democrats who voted against the health-care bill in March, 16 were Southern whites.
Indeed, the dominance of the former Confederate states by the Democratic Party was a direct result of the Civil War and the Reconstruction Era, where Republicans such as Abraham Lincoln and the Radical Republicans who controlled the US Congress during Reconstruction made being a Republican in the South anathema.
Nevertheless, it is amazing to note how long it has taken for conservative southerners to shift to the GOP.  The 1994 elections was a watershed in that regard, but the filtering down beyond the state level has taken long.  For example, Alabama's  state legislature only just went to Republican control as of this month's elections.