The White House's Non-Denial Denial Of Charges That Angela Merkel's Phone Was Monitored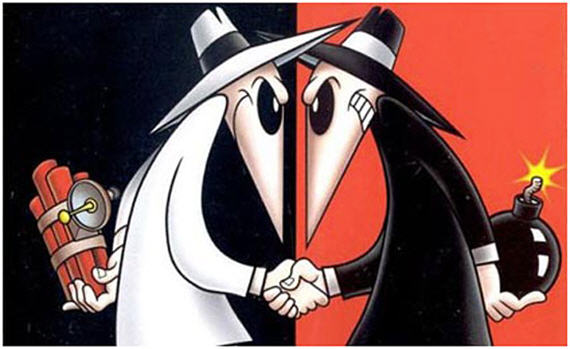 Reports began circulating today that the National Security Agency may have been monitoring the phone of German Chancellor Angela Merkel:
The German government says Chancellor Angela Merkel has called President Barack Obama after receiving information that U.S. intelligence may have targeted her mobile phone.

Merkel spokesman Steffen Seibert said Merkel made clear in Wednesday's call that "she views such practices, if the indications are confirmed … as completely unacceptable" and called for U.S. authorities to clarify the extent of surveillance in Germany.

A statement from Seibert said the German government "has received information that the chancellor's cellphone may be monitored by American intelligence." The government wouldn't elaborate but news magazine Der Spiegel, which has published material from NSA leaker Edward Snowden, said its research triggered the response.
The White House has denied the story and released this readout of a phone conversation today between Merkel and President Obama:
Today, President Obama and Chancellor Merkel spoke by telephone regarding allegations that the U.S. National Security Agency intercepted the communications of the German Chancellor.  The President assured the Chancellor that the United States is not monitoring and will not monitor the communications of Chancellor Merkel.

The United States greatly values our close cooperation with Germany on a broad range of shared security challenges. As the President has said, the United States is reviewing the way that we gather intelligence to ensure that we properly balance the security concerns of our citizens and allies with the privacy concerns that all people share.

Both leaders agreed to intensify further the cooperation between our intelligence services with the goal of protecting the security of both countries and of our partners, as well as protecting the privacy of our citizens
You notice what's missing? The U.S. is not monitoring Merkel's communications, and will not do so in the future. There's no mention of what may have been done in the past is there? I'm sure Merkel noticed it too.
I doubt this will amount to much of anything, as we've discussed before, nations spying on each other is nothing new, and that includes allies. Nonetheless, there's often a bit of kabuki theater that everyone has to go through when these matters become public.