Angela Merkel To Step Aside As Chancellor At End Of Current Term
Angela Merkel announced yesterday that she would step aside as Chancellor at the end of her current term. What that means for the short and long term future of Germany and Europe is unclear.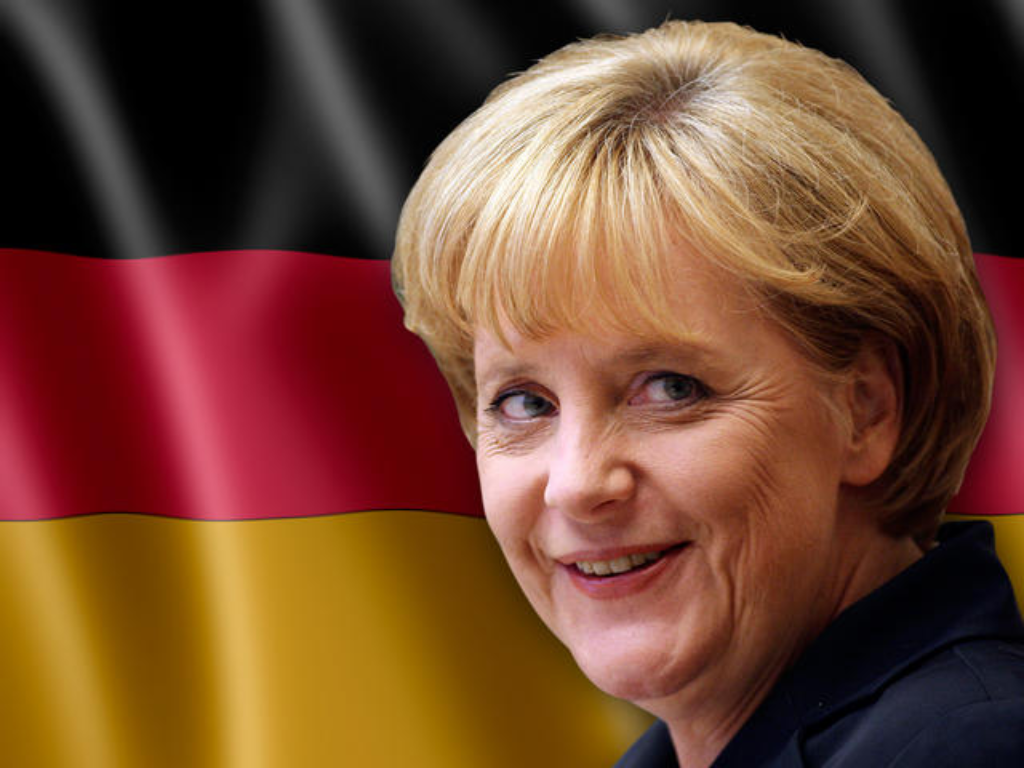 One day after her Christian Democratic Union party suffered significant setbacks in regional elections, German Chancellor Angela Merkel announced yesterday that she will not seek re-election but vowed to stay in office as Chancellor until the next election in 2021:
BERLIN — Chancellor Angela Merkel of Germany on Monday took her first concrete steps to move away from political life, saying she would give up leadership of her conservative party while vowing to finish out her term as chancellor until 2021.

Ms. Merkel made her announcement, in a meeting of conservative leaders, after two disastrous results in regional elections that saw her party and its allies slump to near-record lows. Many observers, including in her own party, doubted that she could hang on as a lame duck until 2021, and speculated that elections could come sooner.

After leading the Christian Democratic Union for 18 years and the country for 13, Ms. Merkel, 64, said her decision aimed to give her party the opportunity "to get ready for the time after me."

She also said she would not seek any other political office.

Ms. Merkel's fractious coalition government, which took six months to cobble together and nearly collapsed twice since then, has long lost its majority in opinion polls.

On Sunday, Ms. Merkel's conservatives won just 27 percent of the vote in the central state of Hesse, down from 38 percent five years ago — their worst showing in the state since 1966. Two weeks earlier, her conservative allies in Bavaria suffered a similar blow.

But in defeat, the chancellor, who has seemed weak and on the defensive for months, showed the kind of quiet cunning that was once her hallmark by trying to dictate her own exit strategy.

"It was a classic Merkel move," said Evelyn Roll, a journalist and the author of a Merkel biography. "She has not lost her ability to surprise."

The conservatives will hold a two-day party conference starting on Dec. 6 in Hamburg, where they are due to elect a new executive board and leader. Ms. Merkel had repeatedly said that she would run again for the position, but she reversed that stand on Monday, telling board members that she would step down.
More from The Washington Post:
BERLIN — Once the most powerful politician in Europe, German Chancellor Angela Merkel admitted on Monday she has become a lame duck, setting off a scramble to replace her and deepening the continent's deficit of high-octane leaders.

A day after a stinging electoral defeat in regional elections, Merkel said she will step aside as chair of the Christian Democratic Union (CDU) at the party's conference in December and will not run for reelection as chancellor in 2021. With her coalition government increasingly unpopular and unstable, the end of her tenure could come far sooner.

The surprise decision reflected growing pressure on the longest-serving head of state in the European Union after a year of setbacks. The battle to succeed her is likely to become a referendum on her reign, with whoever emerges atop the CDU becoming the instant favorite to take over as chancellor.

Merkel's preferred heir, Annegret Kramp-Karrenbauer, wants to continue in her tradition of moderation and big-tent centrism. But with Germany, and Europe, becoming evermore polarized, challengers are likely to push for the party to tack hard to the right.

Either way, Merkel stepping down will mark a major transition for a continent she has shaped for the past 13 years, through her handling of multiple debt crises, her decisions on nuclear energy and, most of all, her fateful choice to allow more than 1 million asylum seekers to enter Germany.

A vigorous defender of the liberal international order, Merkel has been regarded as a counterweight to Trump-style nationalism — one with the stature to defend free trade, multilateral institutions and the rule of law amid doubts over whether those ideals still matter in Washington. But her slow-motion departure leaves a void.

Her would-be successors are barely known outside of Germany. Public support for French President Emmanuel Macron has cratered. Britain's Theresa May is preoccupied with Brexit.

Europe's ascendant figures — including Italy's Matteo Salvini and Hungary's Viktor Orban — have more in common with Trump than they do with Merkel.

But by opting to step aside as party chair Monday, Merkel may have given herself at least the chance at a graceful exit, and her party a shot at a managed transition to a fresh face.

"The time has come to open a new chapter," Merkel, 64, said during a Berlin news conference that, as is typical of her, ran short on sentiment and long on matter-of-fact pronouncements.

Merkel, who said she will retire from politics after her run as chancellor, has been CDU chairman since 2000. In the past, she has said that the chancellor should also be the leader of the ruling party, and that it was dangerous to divide the roles between two people.

But she said Monday that she had changed her mind over the summer as it became clear that "we cannot continue with business as usual."
As noted, Merkel said that she would stay on as Chancellor until 2021 when the next Federal election is scheduled to take place, but there are several reasons to question whether she'll be able to maintain that position. The first test of that will come in December when Merkel's party holds a conference in Hamburg where they will elect new leadership. Merkel's announcement today means that she will not be standing for reelection as party leader at that conference. Given that, it's possible that whoever succeeds her may seek to force her to step aside as Chancellor as well, although that could lead to a collapse of the coalition that has helped her party maintain its grip on power. If the own critics in her own party don't try to take her down, then it's possible that the leadership of the other members of the fragile ruling coalition could decide to pull out, thus creating a situation that would necessitate early elections that could prove to be disastrous for Merkel's party.
It was just over a year ago that Merkel and her party won a somewhat unprecedented fourth term in power. Even that result, though, it was clear that the woman identified as the most powerful person in Europe and, in some circles, more influential in the western world than the President of the United States, was facing a rocky time ahead. The share of the vote won by the members of her party's "grand coalition" fell significantly from where it had stood prior to the elections. As a result, Merkel was forced to put together a new coalition that included other parties, many of whom are rivals, especially including both the center-left Social Democrats and the CDU's  Bavarian-based partner the Christian Social Union in an uneasy coalition whose future has always been less than certain. In what many saw as a warning sign to the governing coalition, and largely in reaction to the influx of refugees from Syria and elsewhere in recent years, that same election saw the far-right Alternative for Germany (AfD) party more than triple the share of the vote it received from 4.7% in 2013 to 13% in 2017. The election also saw losses for the center-left Social Democrats in favor of the leftist Green Party. In both cases, the results were taken as a sign that voters were not pleased with the manner in which the main parties were governing the country.
The result of all of this is that the conservative wing of Merkel's party has been emboldened, with several of the leaders on that side arguing that the CDU needs to move further to the right on immigration in order to win back the support of voters who sided with the AfD in the last election. One of the most prominent critics inside the party in that regard has been Jens Spahn, who has criticized Merkel's stand on issues ranging from immigration to the minimum wage and nuclear power and has apparently been one of the strongest advocates for moving the party to the right. If that happens, though, that's likely to put stress on the governing coalition and could lead to a collapse that will necessitate elections prior to 2021. At that point, anything could happen.
While perhaps foreseeable given her party's fortunes last year, Merkel's decision to step aside came as a surprise not only in Berlin but across Europe, and it leads one to the natural question of what will become of Germany's position as the de facto senior power in Europe. As things stand, it's unclear who else could take her place. British Prime Minister Theresa May is, as noted, preoccupied with Brexit and, in any case, is intent on charting a course for the United Kingdom outside Europe. French President Emmanuel Macron, meanwhile, seems reluctant to step forward to fill Merkel's shoes but may find he has no choice in the matter. Meanwhile, all of this happens as far-right parties seem to be gaining ground in Eastern European nations such as Poland, Hungary, Slovakia, and even Italy. The result of all of this could mean a difficult time ahead for anyone hoping to keep the dream of a united Europe alive, especially since the President of the United States seems intent on driving a wedge between the United States, as I've noted here, here, and here, What this means for the future of Europe, and the world, remains to be seen, but I'd suggest it doesn't mean much of anything positive.