Three Judge Panel Upholds South Carolina Voter ID Law, Delays Implementation
A victory for advocates of Voter ID laws in a Washington, D.C. Federal Court.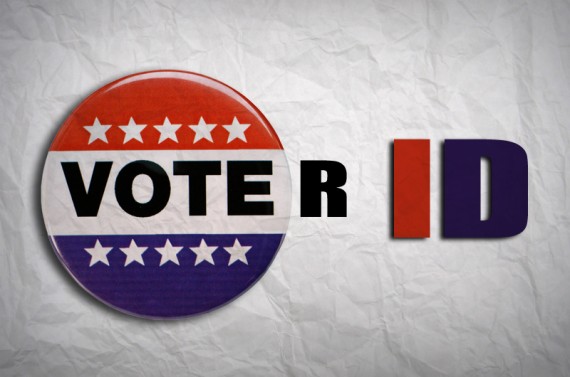 A three judge panel in Washington, D.C. has upheld South Carolina's Voter ID law against the challenges filed by the Department of Justice, but has order that the law not go into effect until after the 2012 election:
WASHINGTON—A panel of three federal judges on Wednesday upheld a South Carolina law requiring voters to show photo identification but delayed implementation until next year.

In a unanimous ruling, the judges said there was no discriminatory intent behind the law and that it wouldn't diminish African-Americans' voting rights, because people who face a "reasonable impediment" to getting an acceptable photo ID can still vote if they sign an affidavit.

The judge declined to let the law take effect immediately, "given the short time left before the 2012 elections and given the numerous steps necessary to properly implement the law…and ensure that the law would not have discriminatory" effects. The U.S. presidential election is on Nov. 6.

South Carolina voters who now lack the proper photo ID are disproportionately African-American, so proper and smooth functioning of the law "would be vital to avoid unlawfully racially discriminatory effects," according to the decision, written by Judge Brett M. Kavanaugh of the U.S. Court of Appeals for the District of Columbia Circuit. "There is too much of a risk to African-American voters for us to roll the dice," he said.

South Carolina is one of 16 states, mostly in the South, where election laws are subject to Justice Department approval under the federal Voting Rights Act because of a history of discrimination. South Carolina's was the first law to be refused federal approval in nearly 20 years, which led state officials to challenge that decision in federal court.
In it's examination of the effect of the law in light of the concessions made by South Carolina, the Court states this:
The reasonable impediment provision thus operates similarly to a requirement that the voter without photo ID simply sign an affidavit stating that the voter is who he or she says. That's noteworthy, because the Department of Justice has concluded that requiring such affidavits does not pose a material burden on the right to vote for Section 5 pre-clearance  purposes. See Letter from T. Christian Herren, Jr., Chief, Voting Section of Civil Rights Division of U.S. Department of Justice, to J. Gerald Hebert and Stephen B. Pershing (Sept. 4, 2012) (pre-clearing New Hampshire's voter ID law, which requires an affidavit from voters without photo IDs). Indeed, some opponents of strict photo voter ID laws have proposed such affidavits as an alternative to strict photo voter ID requirements. See America Votes Act, H.R. 6419, 112th Cong. (2012) (proposed bill permitting eligible voters to sign an affidavit if they do not have a state-required ID). It turns out that, as authoritatively interpreted, South Carolina's reasonable impediment provision strongly resembles the kind of affidavit requirement that the Department of Justice has agreed would not materially burden the right to vote.

It is true that citizens who vote with non-photo voter registration cards will cast provisional ballots, not regular ballots. But the word "provisional" is a bit of a misnomer in this instance. These ballots must be counted and will be counted, at least so long as the voter does not lie when he or she fills out and signs the reasonable impediment affidavit. Counting the reasonable impediment ballots will not differ in substance from the counting of absentee ballots. When the provisional ballot process operates in this way, casting a provisional ballot instead of a regular ballot does not burden the right to vote. See Florida, 2012 WL 3538298, at *33-38.
And on the issue of discriminatory intent, the Court said this:
When they debated and enacted Act R54, South Carolina's legislators and Governor no doubt knew, given the data obtained from the State Election Commission, that photo ID possession rates varied by race in South Carolina. Under Feeney, legislators' knowledge of the law's potential disproportionate impact does not alone equate to discriminatory purpose. See Feeney, 442 U.S. at 279. But under Arlington Heights, ongoing legislative action with the knowledge of such an impact might be some evidence of discriminatory purpose, depending on the other facts and circumstances. See Arlington Heights, 429 U.S. at 266. Here, we do not need to thread that analytical needle because, critically, South Carolina legislators did not just plow ahead in the face of the data showing a racial gap. Presented with that data, South Carolina legislators did not force everyone to obtain a photo ID in order to vote. Instead, South Carolina legislators – led by Republican Senator and now Lieutenant Governor Glenn McConnell and Democratic Senator John Land, who, according to the evidence, are well-respected in the Assembly by African-American legislators and white legislators, Republicans and Democrats - made several important changes to the bill. Among those changes was the addition of the sweeping reasonable impediment provision, which as interpreted by the responsible South Carolina officials ensures that all voters of all races with non-photo voter registration cards  continue to have access to the polling place to the same degree they did under pre-existing law.10  The legislators also permitted three new forms of qualifying photo IDs on top of the two already permitted under pre-existing law. And the legislators made it easier to obtain a qualifying photo ID: They created a new free photo voter registration card and made DMV photo ID cards available for free. And the legislators mandated a variety of education and outreach efforts to inform voters, poll managers, and county officials about the law's effects. Those many provisions significantly undermine any suggestion that Act R54 was enacted for a discriminatory purpose.
Finally, on the issue of implementation before the 2012 elections, the Court said this:
We have emphasized the importance of the reasonable impediment provision to our analysis of Act R54 and to our pre-clearance of Act R54 for future elections. But a large number of difficult steps would have to be completed in order for the reasonable impediment provision to be properly implemented on November 6, 2012. In the course of just a few short weeks, the law by its terms would require: that more than 100,000 South Carolina voters be informed of and educated about the law's new requirements; that several thousand poll workers and poll managers be educated and trained about the intricacies and nuances of the law, including about our decision here today; and that county election boards become knowledgeable of the law, including of our decision here today. New forms need to be created, and notices posted and mailed, among other things.

The text of Act R54 strongly suggests that those steps cannot be completed in the short  time before the 2012 elections. The South Carolina legislature established several deadlines for education and training that indicated the legislature's belief that implementation of the law would occur over the course of about 11 months. Under the law, the State Election Commission had to provide individual notice to registered voters without a DMV-issued ID "no later than December 1, 2011." Act R54, § 7(8). The Commission had to place informational notices in South Carolina newspapers "no later than December 15, 2011." Id. § 7(6). And the Commission had to coordinate with county boards and conduct at least two training seminars in each county"prior to December 15, 2011." Id. § 7(4). Because the law had not been pre-cleared before now, South Carolina has not initiated any of those steps. The statute's own requirements that  education and training begin nearly a year before the first elections under Act R54 strongly suggest that those steps cannot be adequately completed in just four weeks.

Furthermore, the reasonable impediment provision is new, and it will likely require some explanation to poll managers and poll workers, and to county officials. With under four weeks left to go, the potential for chaos is obvious. In that regard, we note that South Carolina officials - while gamely and admirably saying they will try to get the job done no matter what – have previously told the Court that this is far too late a date for the law to be properly implemented.
It strikes me that the Court got things largely correct here. With the understanding as to how the law is going to be implemented and enforced, it now seems fairly clear that fears that the law would disenfranchise people without valid identification seems largely unwarranted. If someone shows up to a South Carolina voting place without one of the forms of identification required under the law, they will simply be asked to sign an affidavit verifying that they are who they claim to be after which they will be able to cast a Provisional Ballot that, by law, must by counted equally with other ballots. That seems like a reasonable workaround to me. Additionally, given the act that the law includes many methods for people to obtain a valid ID, along with the "reasonable impediment" provision, strongly undercuts the idea that the law had a discriminatory purpose when passed. Indeed, if that was the case, then they would have made the law far stricter than it actually is, and made it harder for people without identification to cast a valid ballot. Since that isn't the case, there simply wasn't enough evidence to strike the law down on the ground that it had a discriminatory intent.
Finally, I think the Court was largely correct to delay implementation of the law so that it doesn't go into effect until after the election. For one thing, with only twenty-seven days to go until the election itself, it seems impossible for the state to be able to fully implement that law without likely causing problems for people who don't have identification. Had this decision come earlier in the year, then this likely would not have been a problem, but as the opinion notes the trial ended up taking far longer than anticipated. The other advantage to delayed implementation, of course, is that it gives the state and voters time to get used to the law and work out any kinks in the procedures before serious national elections take place. There don't appear to be any major statewide elections on the calendar in South Carolina in 2013, so this would be a good opportunity for a "test run" of sorts before the national mid-term and statewide legislative and Gubernatorial elections the following year.  Moreover, since South Carolina is a solid red state in Presidential elections, there's really no reason to disrupt the process this year.
On the whole, notwithstanding delayed implementation, this can be counted as a victory for the Voter ID movement. Unlike the Texas law, which was struck down by another three-judge panel in August but is likely going to be appealed to the Supreme Court, this is a clear victory on Voting Rights challenges that is likely to be helpful for other states wishing to implement similar laws. If they're willing to make the concessions South Carolina did, their laws are likely to pass muster.