Today in Bad Ideas: a 5% Tariff
A trial balloon hopefully made of lead.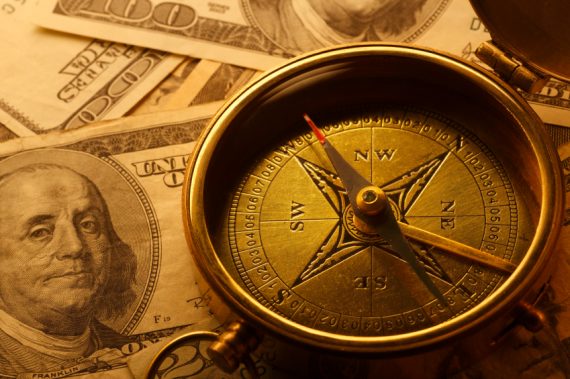 Via CNN:  Trump team floats tariffs
Two sources who represent business interests in Washington tell CNN that the man in line to be White House chief of staff, Reince Preibus, has told key Washington players that one idea being debated internally is a 5% tariff on imports.
These sources, who spoke on condition of anonymity because the conversations with the Trump team were arranged as confidential, said the reaction was one of fierce opposition. Priebus, the sources said, was warned such a move could start trade wars, anger allies, and also hurt the new administration's effort to boost the rate of economic growth right out of the gate.
One of the sources said he viewed the idea as a trial balloon when first raised, and considered it dead on arrival given the strong reaction in the business community — and the known opposition to such protectionist ideas among the GOP congressional leadership.
One should not make too much of ideas floated in meetings, but since the president-elect had made noise about such actions, it is worth remembering what a terrible idea this is. Keep in mind, for example, that the purpose of a tariff of this type is to increase the cost of foreign goods so as to make domestic goods relatively cheaper.  In a simplistic world in which is easy to distinguish between domestic and foreign goods, this could, theoretically, boost the sale of domestic goods.  But, the world is not so simple.
A lot of what we buy is not domestically produced because labor costs abroad are far cheaper than domestic labor costs.  If you are not already aware, go look and see where your recent consumer good purchases were made.  From electr0nics to clothing, the costs of those purchases will go up with a tariff. Indeed, even a number of domestically produced items, such as certain automobiles sold by domestic companies use parts made aboard.  As such, even if one buys "American" in such a case, the cost will increase due to a tariff.
Now, one might say that all of this proves Trump's point that not enough stuff in made in America, but the bottom line is that we exist in a global economy and that isn't going away any time soon (really, it isn't going away at all).  More imporatantly:  we all benefit from reduced costs of production since it means everything we buy is cheaper than it otherwise would have been.  If a Trump administration does increase tariffs, it will increase prices.
There is also the problem that increased tariffs by the US will lead to retaliation by other countries who will likewise seek to impose tariffs on US exports, which in turn will damage US businesses.
This is not a recipe for economic growth, nor a recipe to return certain manufacturing jobs to the US.  Rather, this is a tax on comsumer goods that would be brought to us by the party of alleged low taxation.  And, of course, these would be tax burdens shouldered disproportionately by lower and middle class consumers.  Indeed, the people most likely to be impacted by such price increases are those rural blue collar workers whom Trump is supposedly championing.