Tough Questions on Afghanistan
We need to ask ourselves some tough questions on Afghanistan.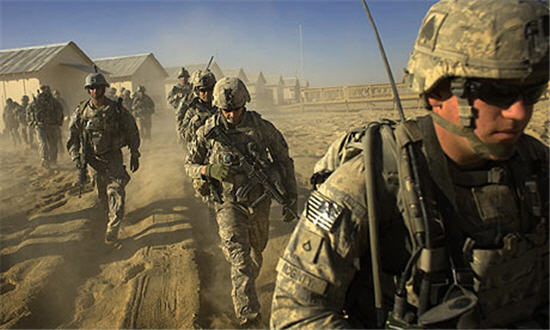 Mark Safranski asks a series of tough questions about Afghanistan. Here are the first four:
Are all the strategic objectives in Afghanistan clearly defined and acheivable by military force?

Of the operational activities that might support our strategic objectives that require civilian expertise, why in nine years have we not sent adequate civilian agency representation and funding?

If military operations in Afghanistan require a single commander, why does the civilian side of the COIN campaign have authority divided between at least a half-dozen senior officials without anyone having a deliverable "final say" reporting to the President?

If Pakistan's "partnership" is officially a requirement for strategic success (and it is), why would Pakistan be a "partner" in helping stabilize an independent regime in Afghanistan that would terminate Pakistan's ability to use Afghanistan as "strategic depth"?
And those are the easy ones.
I could add a dozen more but I'll only add one. Standard counter-insurgency doctrine would call for a force of something like 450,000 troops in Afghanistan. The experience of the last eight years should tell us that Afghanistan will not be able to make up the difference between what NATO is providing and that 450,000 for the foreseeable future. How can this by our own standards inadequate approach to COIN ever be successful?
See also this review of the documentary film Restrepo:
The movie depicts the troops as facing an insurmountable task, trying to conduct a counter-insurgency campaign where they are bottled up in firebases and cannot come out to provide security for the population. The Taliban rule the countryside. The Americans can foray out, and bring down heavy firepower when they encounter the Taliban, but the fundamental mismatch between what the troops have been asked to do and the means provided to do it is apparent throughout.