Trump Advisor: There's No Such Thing as Judicial Supremacy
Stephen Miller said something very stupid on "Meet The Press" this morning.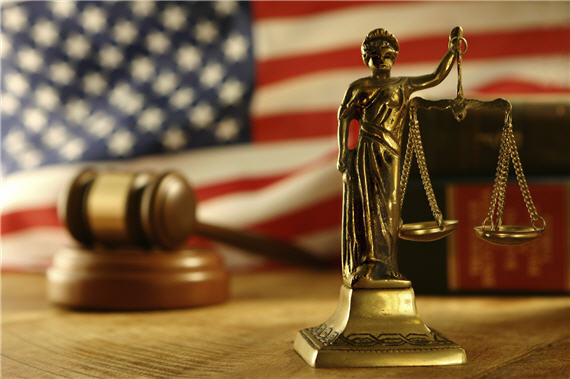 Trump advisor Stephen Miller, author of the incredibly-poorly-crafted Executive Order seeking to ban immigrants from seven countries from coming to the United States, made the rounds on the Sunday shows arguing that the judicial orders staying the implementation were an abuse of power.
WaPo ("Stephen Miller says White House will fight for travel ban, advances false voter fraud claims"):
The White House is pursuing several options to reinstate President Trump's travel ban on all refugees and travelers from seven majority-Muslim nations, fighting back against what one top adviser on Sunday called "judicial usurpation of power."

White House senior policy adviser Stephen Miller, the author of the controversial executive order, said the administration was weighing several legal options after the 9th Circuit Court of Appeals ruled unanimously on Thursday against reinstating the travel ban, which had been blocked temporarily by a federal judge in Washington state.

Miller said that officials are considering appealing with the 9th Circuit and having an emergency hearing "en banc," or before all judges on the court; seeking an emergency stay at the Supreme Court; taking the case to trial at the district level; or writing a new executive order for Trump to sign that would withstand legal scrutiny.

In unusually combative interviews on the Sunday morning television shows, Miller also refused to say whether Trump still has confidence in his national security adviser amid controversy over his communications with Russian officials. Miller also advanced false claims that widespread voter fraud undermined Trump's performance in November's election.

Miller insisted that Trump has the constitutional authority to ban the entry of certain foreigners, saying the actions represent "the very apex of presidential authority."

"I want to say something very clearly, and this is going to be very disappointing to the people protesting the president and the people in Congress, like [Senate Democratic Leader Charles E.] Schumer, who have attacked the president for his lawful and necessary action: The president's powers here are beyond question," Miller said on Fox News.

Appearing also on ABC News, Miller said, "A district judge in Seattle cannot force the president of the United States to change our laws and our Constitution because of their own personal views. The president has the power … to suspend the entry of aliens when it's in the national interest."

Miller said on CBS News that the judiciary was acting like "a supreme branch of government."

"One unelected judge in Seattle cannot make laws for the entire country," Miller told anchor John Dickerson. "I mean, this is just crazy, John. The idea that you're going to have a judge in Seattle say that a foreign national living in Libya has an effective right to enter the United States is beyond anything we've ever seen before."

Miller also suggested that the legal debate was not over the constitutionality of Trump's action, but rather over ideology.

"There is no constitutional right for a citizen in a foreign country, who has no status in America, to demand entry into our country," the adviser said on ABC. "Such a right cannot exist. Such a right will never exist. This is an ideological disagreement between those who believe we should have borders and should have controls and those who believe there should be no borders and no controls." [emphases mine-jhj]
The Washington Times and other sympathetic outlets are reporting the quotes almost exactly the same. Frankly, while I abhor the order as a matter of policy, I agree with Miller on the substance: not only has Congress explicitly delegated this power to the president but over a century of judicial precedent supports Trump's exercise of it. Further, while courts certainly have the power to stay Executive Orders, it's highly unusual for a district court to issue a nation-wide ban. And there are real questions as to whether the State of Washington even had standing to sue here.  Miller's language here was a touch hyperbolic but he's right. And, certainly, he's not articulating a viewpoint that any presidential spokesman in recent decades—and especially one for a Republican president—would have objected to.
Miller, however, crossed a line with his "Meet the Press" appearance. Breitbart:
MILLER: We are considering all of our options right now, Chuck. That includes you can continue the appeal on the 9th and seek an emergency stay in the Supreme Court, and you can have a trial hearing on the merits at the district level or a hearing also at the 9th circuit and pursue additional executive actions. The bottom line is we are pursuing every single possible action to keep our country safe from terrorism. I want to be clear. We heard talk about how all of the branches of government are equal. That's the point. They are equal. There's no such thing as judicial supremacy. What the judges did is take power away that belongs squarely in the hands of the president of the United States.
Stripped of context, the phrase "There's no such thing as judicial supremacy" certainly comes across as a statement of defiance of the rule of law.  Now, in context, he doesn't seem to be saying anything different here: he's simply reiterating that the judiciary is a co-equal branch and that, in this particular instance, they've overreached by ruling on an issue where the president has near-plenary power.  The White House needs to quickly correct the record on this, given not unreasonable fears of indifference for the norms.