Trump, Article II, and January 6, 2021
He failed to fulfill his oath.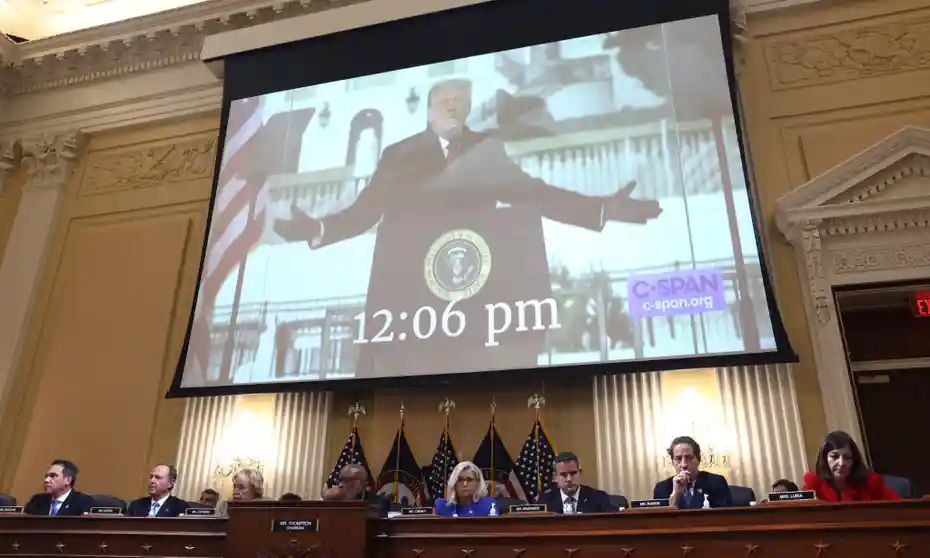 I do not have time for a lengthy run-down of last night's hearings.* But I will say that it underscored the remarkable fact that the President of the United States sat and watched, live on TV, an attack on the US Capitol by people who were his supporters and he did absolutely nothing to try and stop it for almost three hours. Moreover, he concluded the day by sending them a video message that he understood them, that they were "special" and that he "loved" them.
We did not need the hearings to know this, indeed, anyone paying attention that day saw it in real time.
It was breathtaking that day and it continues to be the case now.
Last night made me think about something Trump said almost exactly three years ago at an event: "Then I have an Article II, where I have the right to do whatever I want."
This is both wrong, and a wholly authoritarian thing to say. It is the kind of thing that no president should be able to get away with saying, but somehow (as we are seeing with 1/6) the fact that Trump is thought of as a cartoon by so many means that his ridiculous rhetoric is dismissed as hyperbole or ignorance (or, my favorite "that is just how New Yorkers talks" (narrator: No. It isn't).
At any rate, not only does Article II (which is the portion of the US Constitution that outlines the presidency) not give the president unlimited power, it details some key responsibilities. One of these was highlighted last night.
Article II, Section 3 states that "he shall take Care that the Laws be faithfully executed."
How anyone can consider the events of January 6, 2021, even outside of the evidence presented last night, and believe that Trump fulfilled even a shadow of that responsibility that day is beyond me (save to note that it requires willful ignorance and rationalization of epic proportions).
His inaction was indefensible.
If a parent sat in the living room while their kids beat up a neighbor out in the backyard in full view and did not intervene for 187 minutes, this would be appalling. If a police officer sat in the local Starbucks and watched a guy across the street mug bystanders for 187 minutes before intervening we would be outraged. Heck, if an NFL referee allowed one team to commit flagrant and repeated pass interference for three and half quarters of a game before finally throwing a flag, people would be calling for his head.
I know humans are great at rationalizing. I know that we want our team to win. But people need to open their eyes to the blatant disregard Trump had for the safety of law enforcement, of members of Congress, and of his own Vice President. He didn't make one phone call or issue one directive in regards to security. And, really, all he had to do was walk down the hall and make a statement.
Instead, he watched TV and made phone calls encouraging people to overturn the election.
---
*Side note: while I truly appreciate Matthew Pottinger's willingness to testify, as well as the fact the events of the 6th caused him to resign, I have rarely seen a more self-important display, and I have studied politics for over thirty years. His need to describe his own importance was a sight to behold but on the other hand, his praise of the accomplishments of the Trump administration underscores, as Representative Cheney aptly noted, that the witnesses that are condemning Trump were supporters of Trump. This has not been a cavalcade of Democrats and Never Trumpers–quite the opposite, in fact.