On Discussing and Analyzing the Trump Presidency
An attempt at defining the conversation.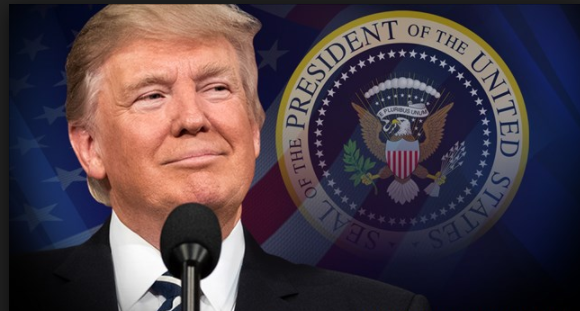 Note: this is a long post which is long, but could be much longer–so it is not to be considered exhaustive of the categories discussed. Once could write a book based on this post.
One of the ongoing difficulties in discussing the Trump administration is finding a way to discuss his behavior in way that differentiates the normal from the abnormal. In an attempt to create a way for me to do so, I would suggest the following three baskets in which to place criticisms of the the Trump administration (recognizing that there is some overlap amongst these three):
Policy Debates: This is the normal space wherein most political discussion takes place. This is where broad, national disagreements exist on things like taxes or healthcare. These areas can certainly lead to some extreme rhetoric, but the basic truth is that these types of discussions are fully within the norm of politics.
Policy Ignorance. This is a more serious category. While critics of any given administration will claim things like "these guys don't what they are doing/talking about" the reality is that that type of critique is usually a proxy for the first category, i.e., policy debates. But when it comes to President Trump, there are times when there can be a genuine claim that he actually does not understand what he is doing, beyond the rhetoric of the moment.
Violations of Norms. This speaks to the degree to which this administration deviates from established practices. Some of these are minor, while others (such as its attacks on the rule of law) are major and can represent very serious concerns about the effects of the administration on our politics.
Public Policy Debates
The safest place to defend Donald Trump as POTUS, as with any president, is to focus on policy choices and other actions within the normal scope of the office. So, if one was hoping for a tax cut bill, a rollback of regulations, and a conservative SCOTUS nominee, then one can sit back and be happy and pretend like all the criticisms of Trump are nothing more than politics as usual. There are areas, such as the recent strikes on Syria, that are profoundly normal.*
I would note that sometimes (indeed, perhaps often), policy debates can get ugly. Practically every president, at some point, gets compared to Hitler by somebody, somewhere in the broad debate (this was true of both GWB and Obama). Often rhetoric gets hot and hyperbolic. Still, we usually understand that at the heart of the matter there is simply a disagreement on taxes, welfare policy, or whatever.
I will note, however, that there are some issues with the Trump presidency and policy-focused discussions. Specifically, the degree to which political debates end up not being really about policy, but instead about partisan identity. On the one hand, there has always been some truth to the notion that our policy positions are more about identity than we care to admit to ourselves (we tend to rationalize support for policy actions linked to "our" side and to criticize policies that done by "their" side, even when the policies may not be all that different). On the other hand, however, we clearly can see some disjunctures in general Republican support for Trump and some of his personal behavior and policy stances that really are quite remarkable. The Republicans are self-identified as the party of "family values" and yet it nominated a twice divorced, admitted adulterer to run for, and win, the presidency. Further, revelations that he had multiple additional, previously unknown, affairs (including with a porn actress and a Playboy model) has barely dented support. This is a stunningly clear indication that partisan identity can trump (pun at least partially intended) allegedly deeply held beliefs.
I will return to my initial failure to accept that Trump would be the nominee, let alone the President: I sincerely thought that American Evangelicals would not vote for him. I was quite wrong, which has led me to re-evaluate what motivates those voters.
Another example: most of my life the Republican Party has been the party of free trade. Now, all of a sudden, it is the party of tariffs and trade wars. And this seems not to really bother long-term adherents all that much. Instead, it is bought into as the remaking of American greatness with any real thought as to the efficacy of the policy suggestions, let alone their ham-fisted application.
Still, there is legitimate room for point and counter-point over policy as policy. And if that was the basis of most concern and conversation about Trump, that would mean we were in fairly normal territory with this presidency. The next two baskets, however, are the real problem, because they range beyond mere policy dispute.
Policy Ignorance
Speaking of ham-fisted policy implementation, there is a whole other policy-related basket in which to place Trump's actions, and it is that there are times when it is clear that he has either a very cursory view of what he is talking about, or he is truly ignorant about it. His entire treatment of the Trans-Pacific Partnership fits this category (as, arguably does his treatment of trade in general). His proposal about the border wall, his treatment of DACA, and his approach to the travel ban all underscore policy ignorance.** In fact, I can think of no area of policy in which he demonstrates anything at all like a basic understanding of said policy area, let alone anything approaching a sophisticated view. Further, he seems to take the counsel of cable news, which is fundamentally an entertainment product, more seriously than he does the policy research and intelligence gathering capacities of the government of the United States.
Let's focus on that last point: Trump makes every appearance of making policy decisions based on what he sees on Fox and Friends, as well as other programming. Keep in mind that morning "news' programs like Fox and Friends are rather low on the serious news scale. They are designed mostly to be background noise for people getting ready for their day. They are not serious, in-depth reporting. They are mostly pontificating talking heads. This is not the place for the leader of the free world to be educating himself about what to do with his day.*** An example: his impetus for sending National Guard troops to the border was inspired by a weekend viewing of Fox and Friends. May I remind us all that he leads the most powerful government in the world and he is taking policy direction from TV news hosts.
Keep in mind: I would find it problematic if a president was privileging any news sources over the overall apparatus of the federal government. For all the flaws of any human institution, the CIA, DIA, NSA, etc. know more about what is going on in Syria than does NPR, the New York Times, or any "serious" new organization you care to mention, let alone what Steve Doocy and Brian Kilmeade think they know. It should be profoundly disturbing to any serious citizen, regardless of partisan affiliation, that the President of the United States thinks that cable TV is what he should be using to help guide his decisions about global politics.
His appointment of the blatantly unqualified to certain high positions (DeVos at Education and Carson at HUD come immediately to mind) also underscore the policy ignorance problem.
Another example of policy ignorance: just look at his reaction to the omnibus spending measure he signed. He does not understand how such processes work and appears more influenced by, again, what he sees on Fox about than he does anything else. His continued insistence that the military is about be more awesome than ever because of a budget increase likewise demonstrates a grade-school level understanding (as best) of what all of these numbers mean (as does his mistaken suggestion that since the military is now flush with cash, that maybe they could pay for the wall).
Norms.
Now, on the one hand, deviating from existing norms is not, per se, a problem. Sometimes politicians can effectively disrupt existing modes of behavior or establish new norms. I am sure that historians of the presidency could generate a list of past deviations from norms that demonstrate the evolving nature of the office better than I can, but the basic point being that deviation from existing norms is not a problem in and of itself, but what matters is which norms and how.
The way that presidents have had to adapt to mass media, whether it be the radio, press conferences, or television, could fit this arena. Trump using Twitter, for example, is new for a President of the United States (although there are other non-US precedents, with Hugo Chávez of Venezuela being the most prominent one that I can think of). How he uses Twitter, i.e., what he says, how he says it, and why he says it are all different matters entirely. So, while using Twitter as a communication tool is new for a the office, using Twitter to attack political enemies creates its own issue, and moreover, attacking established law enforcement institutions.
There are some profoundly worrying examples of Trump violating important norms.
Two major categories would be the way he deals with the press and with rule of law. It is one thing to criticize coverage, or to even complain about the press. It is entirely another to seek to undercut the free press by constantly calling it fake or charging that it is lying. A free press is an important foundational element of a liberal democracy and while criticizing it is fair game, undermining it is dangerous Beyond the press, he continually denigrates federal law enforcement. He has, on numerous occasions, undercut the Department of Justice and the FBI because he feels personally threatened. Beyond that, he has decried the Attorney General for not being more loyal to him, as if the AG's job is to act as the personal attorney of the president (which also overlaps with the ignorance basket). The way in which he treats federal law enforcement, and often the federal bureaucracy in general, not as something that he is charged with managing, but rather as entities apart from him (and in opposition to him) is extremely problematic.
Other examples of norm violations would include, but not be limited to, the following:
His cavalier approach to violence on the campaign trail.
His refusal to state, in the debates, that he would accept the election results.
His unsubstantiated claims of voter fraud.
His racial rhetoric. He started his campaign maligning Mexicans. He claimed a federal judge could not be fair because of him Mexican heritage. His early travel ban policy moves were motivated by blanket anti-Muslim sentiment.
Starting his presidency with a clear lie about the crowd size at his inauguration.
Another example of his denigration of the rule of law: calling the serving of a search warrant on Michael Cohen's office, "a break in" is an example of using language to violate norms, and to specifically attack the institutional integrity of the FBI and law enforcement in general.
His reliance on cable news as guidance as noted above
"Very fine people on both sides" in regards to the Charlottesville event. I know it was a whopping eight number of months ago, but when the President of United States "both sides" an event that feature neonazis, then we have a serious norm violation going on.
The pardon of Scooter Libby without the requisite request or review.
On could go on for a while…
Overlap
An example of overlap of these areas that underscores the problems inherent in our current politics is the Gorsuch appointment. On the one hand, such an appointment helped motivate Republican voters to accept Trump for all his foibles over Clinton last November. And, further, Trump's actions in nominating him were well within what we would consider normal presidential behavior. The problem with Gorsuch, however, is that it took a serious norm-violation to give Trump the chance to behave normally. Senate Majority Leader McConnell's decision to block committee hearings and a floor vote for President Obama's nominee was a significant violation of established norms concerning presidential nominations. I am not saying it was unconstitutional, as I think that the actions of the Senate fall within the institutional boundaries of the document. Nonetheless, McConnell's actions, with the support of the Republican Party, clearly violated norms of what should be allowed to happen when a vacancy on the Court occurs. It was a clear power play and it paid off. But it should not be forgotten that it was privileging partisan power over established norms of political behavior. Norm-breaking tends to beget more norm-breaking, which is something to be concerned about as we look to the health of our democracy well beyond the Trump presidency itself.
Dangers
The dangers associated with the problematic elements of this administration are that they could damage existing institutions for long-term degradation, they they drive the Republican Party more deeply in the identity direction rather than the policy one. The current approach to James Comey by the RNC fits here. The party appears willing to trash Comey (a lifelong Republican who is an establishment rule of law figure in the current debate) to support Trump.
If Trump supporters buy into his degradation of the rule of law and of the press (which I fear many do), then we are in for some long-term problems with basic politics. These are the kinds of things that unravel democracies. There is already a significant partisan self-sorting going on in regards to news sources, but that should not be encouraged by the president. More importantly, the president should not be touting the notion that any bad or critical news is false. That is truly the stuff of petty dictators.
And while there is always some legitimate room to criticize law enforcement, denigrating the FBI and DOJ is a dangerous game. The president should not be seeking to undercut the rule of law, especially given that the president's main job is the execution of the law. Any president should seek to promote the idea that law enforcement is a nonpartisan issue and that while there are legitimate policy differences to be had over what the law should be, its application should be fair and apolitical. And if there are injustices taking place in law enforcement, a president should seek appropriate remedies. But, those injustices should be about broad societal implications of the law, not the personal interests of the president, his family, and his business associates. Again, that is the stuff of petty dictatorships and it should be concerning regardless of policy preferences or partisan identity.
Fundamentally, policy differences are normal and natural. And while it would be nice if policy debates would not get fraught with hyperbole, we usually can sort out the nonsense from the actual debate. The problem emerges when those making policy are ignorant of what they are doing. Responsible partisans should be able to acknowledge this. However, the real problem comes with the norm violations, especially the anti-democratic ones. We should all be willing to tolerate, even as we criticize, a president with whom we have policy disagreements. Likewise, we should all be concerned when clear and profound ignorance affects policy-making (and it would be nice if co-partisans of the ignorant would step up and try to help correct the problem, rather than either enabling it or just quitting public life). We should all be alarmed at norm violations (if not norm breaking). The long-term health of our country is at stake on that count, and history will ultimately judge how the current political class, and even the voters, reacted.****
This post has gone on well-passed long enough, but I expect I will be revisiting these three baskets as a means of categorizing actions by this administration. I will conclude by saying that policy dispute is fine, but defenders of the administration (or simply co-partisans of the president) have to remember that they bear responsibility for the other two baskets of behavior, and that critics have good reason to be concerned about this presidency well outside the bounds of the normal kinds of debate that surround every administration.
—
*It is a profound problem with US foreign policy that blowing a few things up counts as "normal" but that is a problem well beyond Trump.
**I am not talking here about policy disputes over TPP or DACA (or the Iran deal or North Korea or the budget or whatever) but a clear, demonstrated ignorance of what these policies do and how they work (or even how they are made and implemented).
***This reminds me of a paper that a student turned in to a colleague mine (James Joyner, in fact). The entire paper was based on what the student had seen on Meet the Press the previously weekend. It was not a very good paper, oddly enough. Just watching "the shows" is not the way to gain deep understanding of a policy arena, especially if one has to make real world decisions about that topic area.
****On this count, for example, I do not expect history to be kind to Speaker Ryan.