Trump Bedminster Loses 2022 PGA Championship
So. Much. Winning.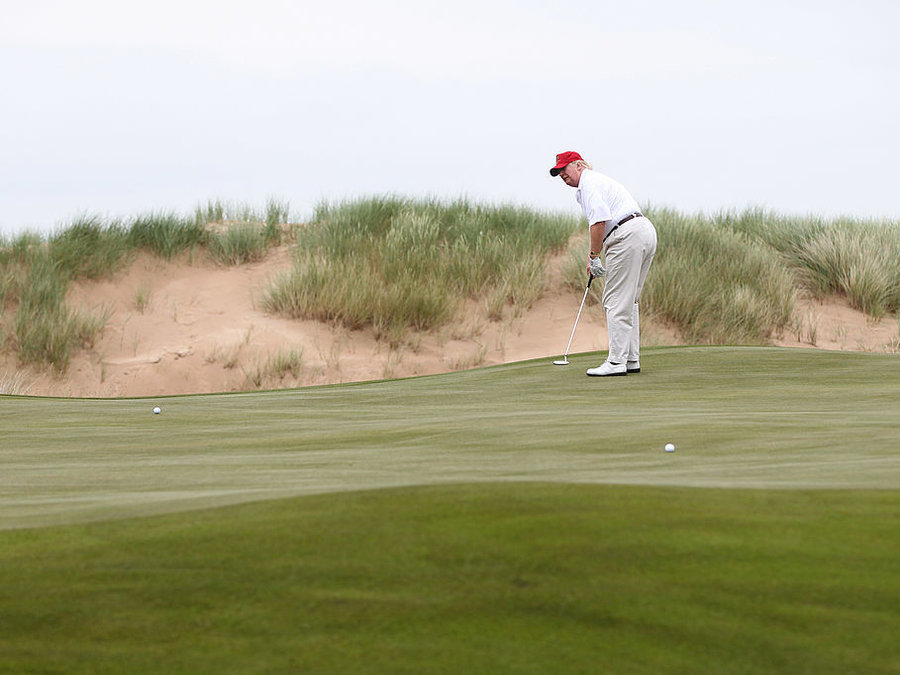 Relative to the events of last week, this following is a relatively small thing, but it is as at least an example of consequences for bad behavior. ABC News reports: In blow to Trump, golf's PGA strips major championship from Trump-owned course.
While the embattled president has been hunkered down to try and preserve his political career, the PGA of America, the proprietors of one of golf's four major championship tournaments, announced that it plans to move its 2022 PGA Championship away from Trump National Golf Club in Bedminster, N.J.

"The PGA of America Board of Directors voted tonight to exercise the right to terminate the agreement to play the 2022 PGA Championship at Trump Bedminster," said Jim Richerson, PGA of America president, in a statement.

Holding the tournament at Trump Bedminster, Richerson said, would be "detrimental" to the PGA of America's brand and put the organization's ability to function "at risk."
The Trump Organization, of course, cited a contract and I am sure they will sue.
Regardless, this is at least one more bit of actual consequence for Trump. His brand was always going to be tarnished by his less-than-stellar presidency, but his behavior over the last week, and specifically his encouragement of a crowd that stormed the Capitol, has now moved him from the category of unpopular to infamous.
Businesses could tolerate unpopular as long as he was unpopular with people who weren't their customers. Trump has now tarnished himself in ways that make that less likely. That the PGA would not want to associate with him at this point is not surprising.
Trump's presidency is ending like so many of his previous undertakings–in utter failure.
Just consider the last week or so.
-He was recorded trying to bully Georgia officials to commit electoral fraud.
-He encouraged insurrectionists on Wednesday. (Which he did not try to stop until they had been at it for two hours, and even then his attempt was tame).
-He apparently has utterly fractured his relationship with his Vice President. (It is reasonable to assert he sicced that mob on Pence, which is stunning).
-Two cabinet secretaries (and other officials) have resigned in protest.
-There was serious discussion of invoking the 25th Amendment.
-He was kicked off of his precious Twitter, along with a host of other social media platforms.
-He is likely to be impeached for a second time.
So. Much. Winning.