Trump Charged With Additional Crimes in Documents Case
He is not a master criminal.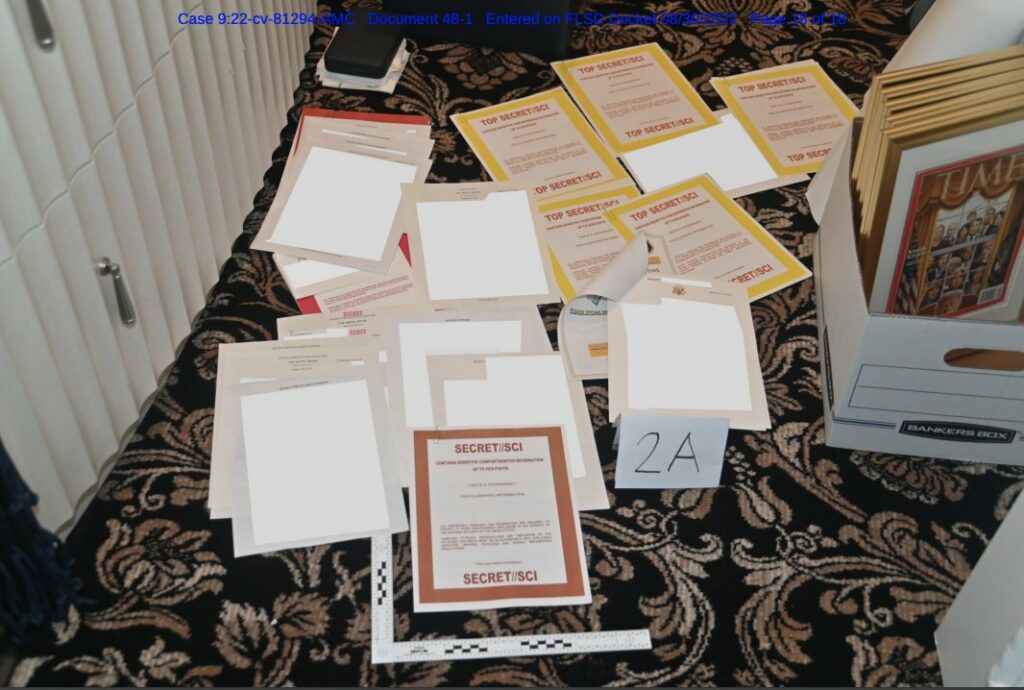 NYT ("Trump Faces Major New Charges in Documents Case"):
Federal prosecutors on Thursday added major accusations to an indictment charging former President Donald J. Trump with mishandling classified documents after he left office, presenting evidence that he told the property manager of Mar-a-Lago, his private club and residence in Florida, that he wanted security camera footage there to be deleted.

The new accusations were revealed in a superseding indictment that named the property manager, Carlos De Oliveira, as a new defendant in the case. He is scheduled to be arraigned in Miami on Monday.

[…]

The revised indictment added three serious charges against Mr. Trump: attempting to "alter, destroy, mutilate, or conceal evidence"; inducing someone else to do so; and a new count under the Espionage Act related to a classified national security document that he showed to visitors at his golf club in Bedminster, N.J.

[…]

The revised indictment said that in late June of last year, shortly after the government demanded the surveillance footage as part of its inquiry, Mr. Trump called Mr. De Oliveira and they spoke for 24 minutes.

Two days later, the indictment said, Mr. Nauta and Mr. De Oliveira "went to the security guard booth where surveillance video is displayed on monitors, walked with a flashlight through the tunnel where the storage room was located, and observed and pointed out surveillance cameras."

[…]

The indictment contains an additional charge related to a classified document — a battle plan related to attacking Iran — that Mr. Trump showed, during a meeting at his Bedminster golf club, to two people helping his former White House chief of staff Mark Meadows write a book.

The updated indictment provides specific dates during which Mr. Trump was in possession of the document — from Jan. 20, 2021, the day he left office, through Jan. 17, 2022, the date Mr. Trump turned over 15 boxes of presidential material to the National Archives. The specificity of the dates indicates that prosecutors have the document in question and the indictment describes it as a "presentation concerning military activity in a foreign country," adding it was marked top secret.

The meeting at which Mr. Trump showed off the document was captured in an audio recording and Mr. Trump can be heard rustling paper and describing the document as "secret" and "sensitive."
Presuming an impartial jury can be empaneled in Florida, I don't see how Trump gets off here. We've literally got video and audio of him committing these crimes.