Trump in Honey Badger Mode Already?
The President tried bringing something akin to a traditional policy process to the White House. Now he's rebelling against it.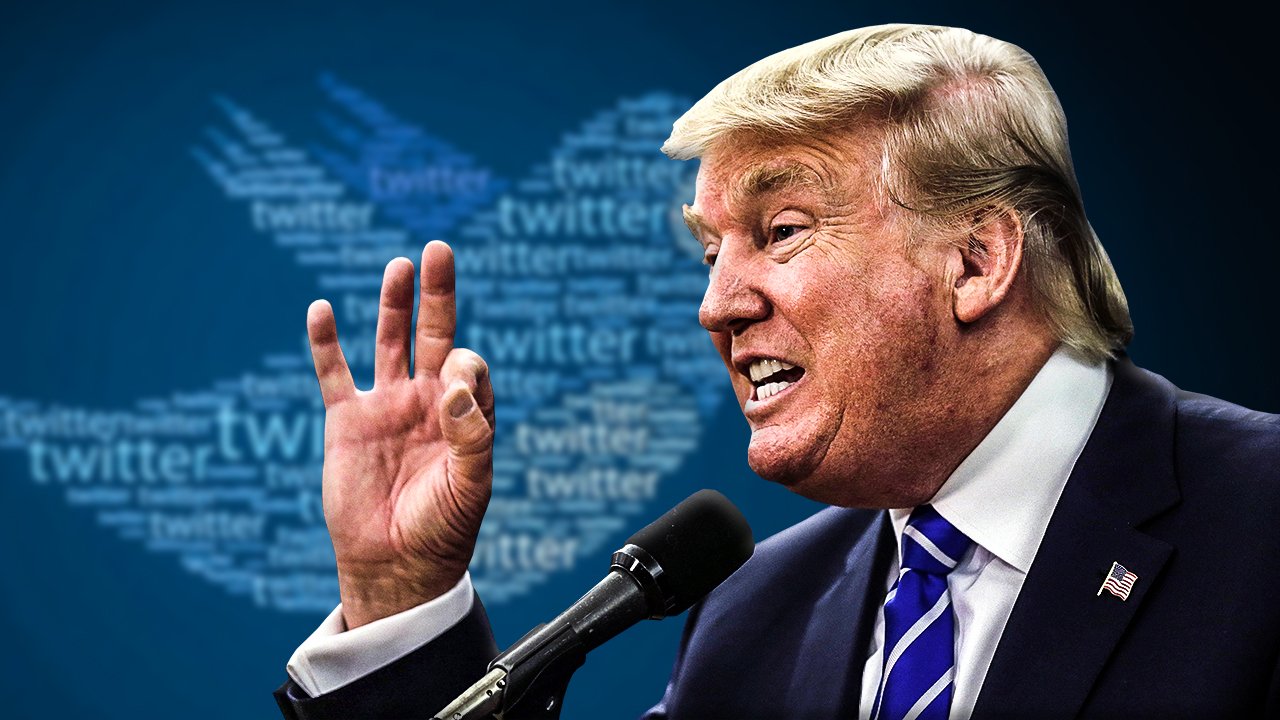 Vanity Fair's Gabriel Sherman describes a White House transition in a piece with the provocative headline, "'TRUMP IS GOING FOR A CLEAN RESET': FUMING IN THE WEST WING, TRUMP PREPARES TO DEFENESTRATE CUCK ALLIES AND GO FULL MAGA."
Even before he decided to launch a trade war and roll the nuclear dice by agreeing in the course of a West Wing afternoon to a risky sit-down with Kim Jong Un, Donald Trump was telling friends he was tired of being reined in. "I'm doing great, but I'm getting all these bad headlines," Trump told a friend recently. A Republican in frequent contact with the White House told me Trump is "frustrated by all these people telling him what to do."

With the departures of Hope Hicks and Gary Cohn, the Trump presidency is entering a new phase—one in which Trump is feeling liberated to act on his impulses. "Trump is in command. He's been in the job more than a year now. He knows how the levers of power work. He doesn't give a fuck," the Republican said. Trump's decision to circumvent the policy process and impose tariffs on imported steel and aluminum reflects his emboldened desire to follow his impulses and defy his advisers. "It was like a fuck-you to Kelly," a Trump friend said. "Trump is red-hot about Kelly trying to control him."

According to five Republicans close to the White House, Trump has diagnosed the problem as having the wrong team around him and is looking to replace his senior staff in the coming weeks. "Trump is going for a clean reset, but he needs to do it in a way that's systemic so it doesn't look like it's chaos," one Republican said.

Sources said that the first officials to go will be Chief of Staff John Kelly and National Security Adviser H.R. McMaster, both of whom Trump has clashed with for months. On Tuesday, Trump met with John Bolton in the Oval Office. When he plans to visit Mar-a-Lago next weekend, Trump is expected to interview more candidates for both positions, according to two sources. "He's going for a clean slate," one source said. Cohn had been lobbying to replace Kelly as chief, two sources said, and quit when he didn't get the job. "Trump laughed at Gary when he brought it up," one outside adviser to the White House said. (The White House declined to comment.)

Next on the departure list are Jared Kushner and Ivanka Trump. Trump remains fiercely loyal to his family, but various distractions have eroded their efficacy within the administration. Both have been sidelined without top-secret security clearances by Kelly, and sources expect them to be leaving at some point in the near future. One scenario being discussed is that Kushner would return to New York to oversee Trump's 2020 re-election campaign with his ally Brad Parscale, who was hand-selected by the Trump family. One Trump friend referred to it as a "soft landing." Ivanka will likely stay on longer, perhaps through the summer, before decamping home to New York to enroll the children in a Manhattan private school. Both are presumed to remain in close contact with Trump, who often places significant value on the opinions expressed outside his administration, anyway.

Sources cautioned that the couple plans to hang on as long as possible, so as not to make it appear that Kelly railroaded them out of the West Wing. They continue to be furious at the chief. "Why do you have to embarrass Jared like that?" Ivanka complained to a friend recently. Kushner is doing everything he can to appear engaged despite his lack of a security clearance. "He is looking at everything he can do that doesn't require a clearance," a former White House official said. Another source added, "The White House is trying to fluff him up again."

People who have spoken with Trump said his reset is being driven in part by the looming midterms, and he's been fielding advice from Corey Lewandowski and Dave Bossie. They've counseled him to return to his 2016 campaign message. Another source said Trump has felt newfound validation after a CPAC straw poll last month showed him with a 93 percent approval rating. "He felt the crowd desiring more," a Republican close to the White House said. "He knows there's going to be a battle ahead."
No president likes to be "managed" and Trump is likely less used to it than most, having never served in political office before and needing to be restrained. In the last few months of the Obama presidency, I frequently remarked that he'd gone into Honey Badger mode. Freed from worries about his re-election, he had, like the animal made famous by a viral 2011 video, seemingly quit caring what anyone thought and just did what he wanted by executive fiat.
Trump seems to be there already. And, frankly, having been elected President despite a series of gaffes and scandals that would have almost certainly ended the chances of any normal candidate, he likely sees no downside.
But there's a reason Presidents have chiefs of staff and, indeed, staffs. No one person, no matter how talented and prepared, can manage the near-impossible job of running the executive functions of a global superpower on instinct. Remember the surprise announcement Thursday night that Trump had agreed to meet with Kim Jong Un to talk about nukes? By Friday afternoon, he'd already made a hash of it.
POLITICO ("Trump's bold stroke on North Korea dissolves into confusion"):
The White House on Friday appeared to set tougher conditions for a meeting between President Donald Trump and the North Korean leader, Kim Jong Un, saying that the North must take "concrete steps" toward denuclearizing.

The White House also seemed to back away from the two-month timeframe laid out by South Korean officials on Thursday evening during a highly unusual press announcement in the White House driveway.

"Look, they've got to follow through on the promises they made," press secretary Sarah Huckabee Sanders said during a briefing Friday—raising the possibility that a meeting may never happen – even though the White House had touted it as a major achievement less than 24 hours earlier.

The comments underscored the complexity of staging a dramatic meeting between Trump and the North Korean dictator — and raised doubts about whether it may be possible to arrange such a summit at all.

The North Korea announcement's sudden roll-out, followed by confusion and then tons of caveats, also followed a pattern of policymaking in the Trump White House, in which pronouncements often come before detailed plans are concrete.

At issue Friday was the nature of what the North Koreans had promised. Sanders called "denuclearization" a precondition for any direct meeting between Trump and Kim. But experts called the prospect of North Korea dismantling its nuclear program before the start of talks totally unimaginable.
Well, obviously. Any normal White House would have stalled on announcing a summit until it had a plan in place. Not this one:
Trump flagged the news of the North Korea meeting to reporters himself, poking his head into the White House press room around 5 p.m. on Thursday to say an announcement would be coming.

A senior administration official said Trump made the decision on the offer during his meeting with the South Korean national security adviser Chung Eui-yong, who arrived in Washington after visiting Pyongyang earlier this week.

"The president just wanted to see them earlier and said, 'Just have them come in right now, today,'" said the senior administration official. "I don't think anybody expected the president to say right now on the spot that he would take the meeting, but he did."
I wouldn't think that sort of impulsiveness would be a good way to run a hotel or casino. But it's just disastrous when you're the Leader of the Free World.
There had been hopes that bringing in Kelly, McMaster, and others was a sign that Trump had recognized that he needed something more akin to a traditional policy process. Clearly, though, Trump lacks the patience for it.
UPDATE:  More from WaPo ("In Trump's decision on North Korea, the world glimpses a president who is his own diplomat, negotiator and strategist"):
Over the past six weeks, the Trump administration's roster of Korea experts, already depleted, grew even thinner. The White House mysteriously dropped its choice for ambassador to Seoul. The State Department's top North Korea specialist resigned. And the senior Asia director at the National Security Council was out the past two weeks on paternity leave.

But when a high-level South Korean delegation arrived at the White House on Thursday afternoon for two days of meetings over the North Korea threat, one person swooped in to fill the vacuum: President Trump.

In a stunning turn of events, Trump personally intervened in a security briefing intended for his top deputies, inviting the South Korean officials into the Oval Office, where he agreed on the spot to a historic but exceedingly risky summit with North Korean dictator Kim Jong Un. He then orchestrated a dramatic public announcement on the driveway outside the West Wing broadcast live on cable networks.

The news shocked Washington, Seoul and everywhere in between. But inside the White House, the president — whose exchange of taunts and threats with Kim has set Northeast Asia on edge over a potential military confrontation for months — was said to be reveling in his big reveal, which overshadowed the growing scandal surrounding his alleged affair with a pornographic film star and concerns with tariffs he announced earlier in the day.

Trump's personal involvement in the White House's deliberations over the world's most serious and vexing security situation has placed a president who considers himself a master dealmaker into the most fraught faceoff of his 71 years. A breakthrough that would reduce Pyongyang's nuclear threat would be a legacy-defining achievement. A stalemate that gives Kim a photo op for nothing in return could fracture U.S. alliances and be seen as a devastating embarrassment.

But what the whirlwind evening at the White House also illustrated was that in his un­or­tho­dox presidency, which centers so singularly on his force of personality, Trump has little worry about a dearth of qualified staff because he considers himself to be his own diplomat, negotiator and strategist.

"The president is the ultimate negotiator and dealmaker when it comes to any type of conversation," White House press secretary Sarah Huckabee Sanders said. "And we feel very confident in where we are."
As Mika Brzezinski noted, "He can't even make a deal with a porn star."