TSA Collected $400,000 In Change Left Behind By Travelers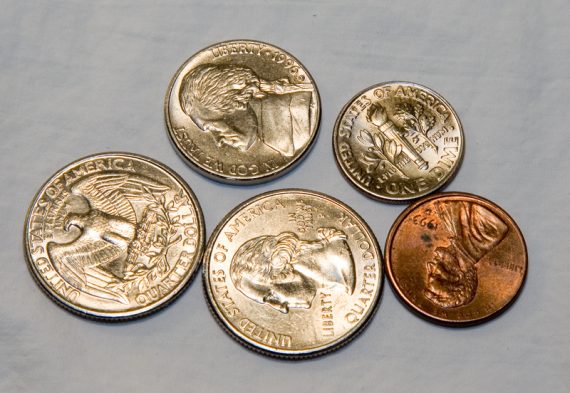 Apparently, a lot of us are forgetting to take back the coins we keep tossing in those little plastic bins at the airport:
Airline passengers left more than $400,000 at airport security checkpoints operated by the Transportation Security Administration in 2011.

TSA found $409,085.56 in spare change last year that was unclaimed by passengers, according to figures released by the agency. Historically, if no one comes back to get the leftover money, it stays with the TSA.

A Florida lawmaker is trying to change that, however: Rep. Jeff Miller (R-Fla.) filed a bill in April of 2009 that would require TSA to transfer money that is not claimed by passengers when they leave airport security checkpoints to United Service Organizations.

Miller said Thursday in a statement provided to The Hill that the amount of change left at airport security checkpoints in 2011 could be put to better uses than the TSA's operating budget.

"TSA keeps travelers change accidentally left at checkpoints as an appropriations backfill for agency activities," Miller said. "There is no incentive for TSA to try to return the forgotten change to its rightful owner.
I'd love to ask the Congressman precisely how he thinks one is supposed to determine the rightful owner of 73 cents in spare change, or why trying to do so would be a productive use of the time of government employees.