Turks Claim Russian Arms Found On Detained Syrian Jetliner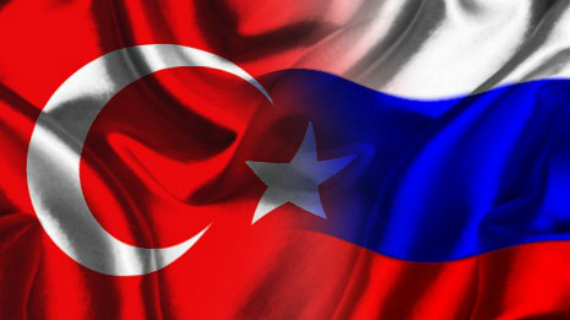 Turkey's Prime Minister announced that Russian arms destined for the Syrian Army were found on a Moscow to Damscus flight that had been forced to land in Ankara:
MOSCOW — Escalating a confrontation with Russia, Turkey's prime minister said Thursday that Russian military equipment and ammunition bound for Syria's Defense Ministry had been confiscated from a Syrian civilian jetliner on a Moscow-to-Damascus flight, which was forced to land in Ankara on suspicion of illicitly carrying war material.

The accusation by the prime minister, Recep Tayyip Erdogan, which directly contradicted Russian denials, also further inflamed Turkey's already difficult relationship with Syria, where a 19-month-old uprising against President Bashar al-Assad has expanded into a civil war that is threatening the stability of the Middle East.

Mr. Erdogan's accusation, reported by Turkey's semiofficial Anatolian News Agency, came only hours after the Kremlin said no military cargo had been aboard the plane and accused the Turks of illegally grounding and searching it. The Turks, saying they had acted on an intelligence tip, forced the Air Syria flight with 35 passengers aboard to land at an Ankara airport on Wednesday.

"From Russia, an institution equivalent to our Machinery and Chemical Industry has sent military tools, equipment and ammunition to the Syrian Defense Ministry," Mr. Erdogan was quoted as saying about the plane inspection. He was drawing a comparison to Turkey's Machinery and Chemical Industry Institution, or MKEK, a leading provider of defense equipment to the Turkish military.

"Upon the intelligence received, research there was conducted and it was unfortunately seen that there was such equipment inside," Mr. Erdogan said.

He did not further specify what precisely had been found.

Mr. Erdogan also said that an upcoming visit to Turkey by Russia's president, Vladimir V. Putin, had been postponed. He said the postponement had no connection with the forced grounding of the plane.

Earlier, Syria reacted for the first time to the disrupted flight of the Syria Air jetliner, which it said had been prevented from resuming its journey for eight hours. Syrian officials quoted by SANA, the official news agency, called the Turkish action illegal, accused the Turks of mistreating the crew and frightening the passengers, and said Syria would protest the incident to international aviation authorities.

Turkey's Foreign Ministry said Wednesday that the plane had been detained on suspicion of harboring weapons and said a number of unspecified cargo items "that infringed on international regulations" had been confiscated. But Mr. Erdogan's statement was the most detailed yet about what the Turks claimed to have found.

He spoke after Moscow expressed dismay at the Turkish action and denied that there were weapons or other military supplies aboard.

"I think that tension will now develop in the relationship between Russia and Turkey," a Russian Foreign Ministry official said, accusing Turkish officials of breaking the law by searching the Syrian plane on the ground.

Moscow's complaints were quickly rejected by Turkey's Foreign Ministry, which summoned the Russian ambassador and said the Turks had acted properly and had treated the passengers responsibly, thel Anatolian News Agency reported.

Russia and Turkey are already at odds over the Syrian crisis, with Ankara joining Western and many Arab nations in support of insurgents seeking to overthrow Mr. Assad, while Moscow has consistently shielded Mr. Assad, its main regional ally.
At the very least, this may make it even less likely that Russia will be willing to participate in Western efforts to oust Bashar Assad and, in the context of the still brewing confrontation between Syria and the Turks, it only serves to make a bad situation even worse. I do have a wonder about Turkey's actions here, though. Forcing a passenger jet to land and detaining the passengers, many of the Russian nationals, while searching the plane is not exactly something you see happen every day and it's only likely to increase tensions between Turkey and Russia at this point.  On some level, though, this can't really be a surprise to anyone. Russia's support for the Assad regime has been open and blatant since the beginning of the uprising, and there have been other reports of Russian arms arriving in Syria via the Russian Naval Base in northwestern Syria. This just confirms all those suspicions.