U.K. Tabloid 'News Of The World' To Shut Down Amid Phone Hacking Scandal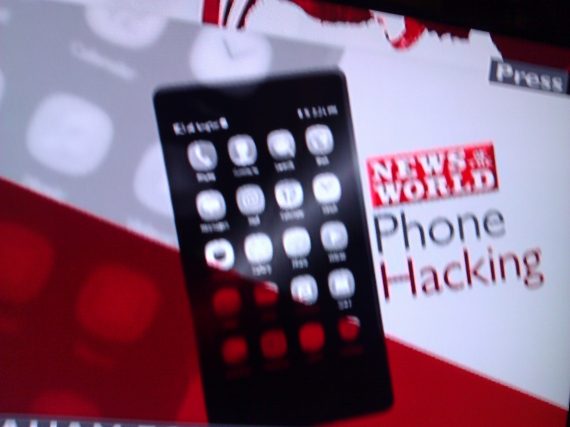 For four years now, Rupert Murdoch's News Of The World, a British tabloid known for salacious headlines, has been caught up in a scandal surrounding revelations that reporters for the paper had been hacking into the voice mail of celebrities, crime victims, and even the British Royal Family for years. Today, the paper announced it would cease publication on Sunday
16.49 We have James Murdoch's statement in full here, but here are a few choice quotes:
You do not need to be told that The News of the World is 168 years old. That it is read by more people than any other English language newspaper. That it has enjoyed support from Britain's largest advertisers. And that it has a proud history of fighting crime, exposing wrong-doing and regularly setting the news agenda for the nation.

When I tell people why I am proud to be part of News Corporation, I say that our commitment to journalism and a free press is one of the things that sets us apart. Your work is a credit to this.

The good things the News of the World does, however, have been sullied by behaviour that was wrong. Indeed, if recent allegations are true, it was inhuman and has no place in our Company.

The News of the World is in the business of holding others to account. But it failed when it came to itself.

This Sunday will be the last issue of the News of the World. Colin Myler will edit the final edition of the paper.

In addition, I have decided that all of the News of the World's revenue this weekend will go to good causes.

While we may never be able to make up for distress that has been caused, the right thing to do is for every penny of the circulation revenue we receive this weekend to go to organisations – many of whom are long-term friends and partners – that improve life in Britain and are devoted to treating others with dignity.
The paper has been owned by the Murdoch family since 1969, but the phone hacking scandal was causing problems not just for the paper itself, but also News Corp.'s other business interests. What's unclear from all this is whether there will be any legal implications from all of this, whether criminal or civil.