U. S. Aid to Egypt Is Complicated
The complicated issues surrounding U.S. aid to Egypt.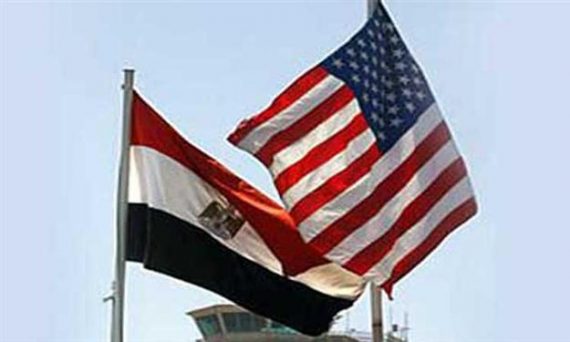 Many Americans are aware that the United States gives foreign aid to Egypt. Most Americans probably aren't aware that Egypt is the largest recipient of U. S. foreign aid other than Israel. Since 1979 and the Camp David Accords the United States has given Egypt roughly $2 billion in aid per year. That figure has dwindled a bit over time but $1.3 billion of it is sacrosanct: that's the amount of military aid that the U. S. gives Egypt every year.
Nominally, the purpose of all that military aid, amounting to a total of more than $40 billion over the years, is to ensure that Egypt doesn't attack Israel and so that Egypt grants priority to U. S. military traffic through the Suez Canal and over its airspace. I think that the notion that $1.3 billion per year given to Egypt secures Israel's safety is laughable. Egypt will act according to Egypt's interests regardless of $1.3 billion per year. If it's in Egypt's interests to attack Israel, it will do so. Given that Israel's military, one of the strongest in the world, pinned back the Egyptian military's ears the last time the two faced each other, I suspect that Egypt's assessment is that it's not in their interests to attack Israel.
However, when you dig a little deeper into that $1.3 billion, as was done by Shana Marshall at Foreign Policy last year, the situation gets even more complicated:
Although domestic interest groups are rarely invoked in the debate over military aid to Egypt, the $1.3 billion in annual assistance represents a significant subsidy to U.S. weapons manufacturers. For instance, the General Dynamics manufacturing facility in Lima, Ohio where the M1A1 Abrams tank is built will not have more work orders from the U.S. Army until 2017 when the current M1 tank fleet is up for refurbishing. Egypt's latest $1.3 billion order of 125 M1A1s (Cairo's 11th order since the late 1980s) will keep those production lines open until 2014 building knock down kits that are then shipped and assembled in Egypt. Although shipping fully assembled tanks to Egypt would employ more U.S. workers, without the contract the Lima plant (in a crucial electoral swing state) would shutter its doors and General Dynamics's bottom line would take a serious hit. Looming reductions in the U.S. defense budget have made General Dynamics and other defense producers even more concerned with keeping such funding channels open.
$1.3 billion, effectively a backdoor subsidy to U. S. munitions manufacturers, is just seed money for a lot more Egyptian military spending on U. S.-produced military equipment. Rather than securing U. S. or even Israeli foreign interests, a key purpose of the aid is to secure private U. S. mercantile interests.
But wait! There's more.
The tanks mentioned above are assembled in Egyptian factories owned by the Egyptian military and the work is done by Egyptian workers. The parts, of course, are made in the U. S. A. However, that isn't the end of the complexity. Those same factories and those same workers are used to manufacture civilian vehicles, both for commercial and personal use. The productive capacity of the Arab American Vehicles Company (49% of which is owned by General Dynamics, the producer of the M1A1 tank) has recently been upgraded from about 2,700 vehicles per year to 17,500 vehicles per year and it is not only buying parts from Chrysler for that purpose but from Peugeot, KIA, Citroen, Hyundai, and the Chinese manufacturer Zhongxing.
Consequently, U. S. foreign aid to Egypt's role in promoting our security interests is fairly minor in the scheme of things. Just the tip of the iceberg. It also subsidizes U. S. munitions manufacturers, the Egyptian military's far-flung private commercial interests, the Egyptian economy, and U. S., French, Korean, and Chinese auto manufacturers. Whether doing those things is actually in our interests would be an interesting question for debate and Congress has repeatedly chided the Pentagon for being unable to quantify our aid's value to them or us. Small wonder.
Have I mentioned that both the Bush and Obama Administrations' State Departments have repeatedly waived the human rights, etc. restrictions the Congress has imposed on U. S. aid to Egypt, citing national security. Well, it's complicated.
More food for thought: the U. S. gives some foreign aid to practically every country in the world other than European countries, Australia, New Zealand, and Canada and a lot of that aid is military aid. I wonder what that's propping up?