U.S. Mint Loses 6 Cents On Every Nickel It Produces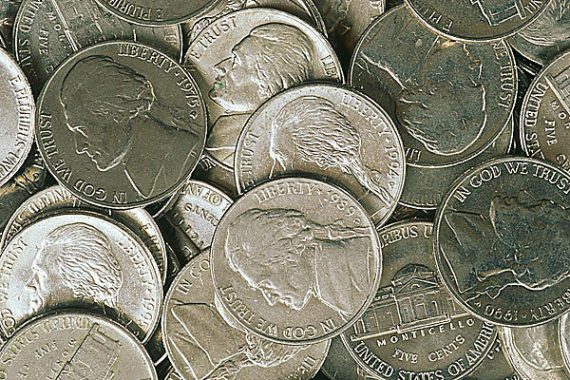 Ezra Klein notes that one of the items in the President's new budget includes giving the U.S. Mint the authority to explore the use of cheaper metals in U.S. coinage. That's a good thing, because we're apparently losing money on at least two of them:
The Mint's primary cost driver is the price of metal, a factor over which it has no control. Daily spot prices of copper and zinc, the Mint's two main metallic materials, have fluctuated in excess of 400 percent, and the price of nickel by 500 percent over the past 10 years. This contributes to volatile and negative margins on both the penny and nickel: recently, the penny has cost approximately 2.4 cents, and the nickel approximately 11.2 cents to produce.
There are other options, of course, including eliminating coins like the penny entirely, but this seems like a good, albeit ultimately temporary, idea.