USA Falling Behind on 5G and Doing it Wrong Besides
Not only are we deploying it more slowly than China and others but we're doing it in a way that will live behind rural Americans.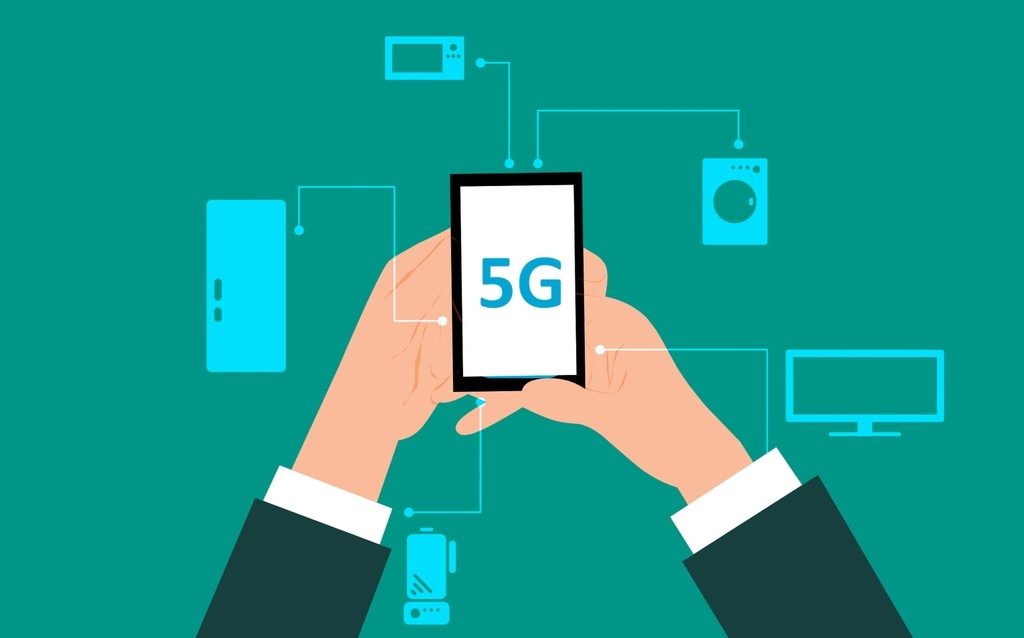 Jessica Rosenworcel, a Democratic commissioner on the Federal Communications Commission, has a stark warning. She starts with background that should surprise none of us, given the hype around the subject:
[T]he next generation of essential infrastructure in this country will be built using wireless technology. As a result, the next iteration of wireless service—5G—is truly important for our future civic and commercial life. With as much as 100 times the speed as current generation wireless networks and reduced latency, we can use wireless data to enhance our interactions with the world around us and create new opportunities in manufacturing, transportation, health care, education, agriculture, and more. It will support new services that will drive economic growth and job creation for years to come.

—Wired, "CHOOSING THE WRONG LANE IN THE RACE TO 5G"
Again, we knew that. But that's about the extent of what I know.
Rosenworcel says we're falling way behind the rest of the world because we're making bad choices.
The most important input in our new wireless world is spectrum, or the invisible airwaves that are used to send and receive the radio signals that power wireless communications. For decades, slices of spectrum have been reserved for different uses, from television broadcasting to military radar. But today demands on our airwaves have grown. So the Federal Communications Commission has been working to clear these airwaves of old uses and auction them so they can be repurposed for new 5G service.

But not all spectrum is created equal. The traditional sweet spot for wireless service has been in what we call low-band or mid-band spectrum. This is between 600 MHz and 3 GHz. For a long time, these airwaves were considered beachfront property because they send signals far. In other words, they cover wide areas but require little power to do so. This makes them especially attractive for service in rural areas, where technology that can reach more people with less infrastructure makes greater economic sense.

For 5G, however, the United States has focused on making high-band spectrum the core of its early 5G approach. These airwaves, known as "millimeter wave," are way, way up there—above 24 GHz. They have never been used in cellular networks before, and for good reason—they don't send signals very far and are easily blocked by walls. That means they are very expensive to build out. On the flip side, these airwaves offer a lot more capacity, which translates into ultrafast speeds.

The United States is alone in this mission to make millimeter wave the core of its domestic 5G networks. The rest of the world is taking a different approach. Other nations vying for wireless leadership are not putting high-band airwaves front and center now. Instead, they are focusing on building 5G networks with mid-band spectrum, because it will support faster, cheaper, and more ubiquitous 5G deployment.

[…]

By ceding international leadership when it comes to developing 5G in the mid-band, we miss the benefits of scale and face higher costs and interoperability challenges. It also means less security as other nations' technologies proliferate. Indeed, the most effective thing the United States can do in the short term to enhance the security of 5G equipment is make mid-band spectrum available, which will spur a broader market for more secure 5G equipment that will also benefit other countries that are pursuing mid-band deployments.

By auctioning only high-band spectrum, we also risk worsening the digital divide that already plagues so many rural communities in the United States. That's because recent commercial launches of 5G service across the country are confirming what we already know—that commercializing millimeter wave will not be easy or cheap, given its propagation challenges. The network densification these airwaves require is substantial. In fact, recent tests of newly launched commercial 5G networks in the United States are showing that millimeter wave signals are not traveling more than 350 feet, even when there are no major obstructions. They are also not penetrating walls or windows, making indoor coverage difficult.
This discussion is beyond my technical knowledge. And Rosenworcel doesn't help matters by focusing on outcomes without explaining the process. She doesn't explain why the United States is focusing on the high-band while others are also focusing on lower bands. Is it a regulatory decision made, presumably, by Republicans on the FCC? Is there some other obstacle?
Regardless, she argues that the results are highly problematic:
This means that high-band 5G service is unlikely outside of the most populated urban areas. The sheer volume of antenna facilities needed make this service viable makes it too costly to deploy in rural areas. So if we want to serve everywhere—and not create communities of 5G haves and have-nots—we are going to need a mix of airwaves that provide both coverage and capacity. That means we need mid-band spectrum. For rural America to see competitive 5G in the near future, we cannot count on high-band spectrum to get the job done.
The United States is always going to be a disadvantage compared to Europe and Japan on these matters, simply because we're so vast and so much of our territory is essentially unpopulated. Getting mail, much less cellular service and high-speed connectivity to a family of three living on a 10,000-acre farm in Montana is just extremely expensive and challenging.
At one level, choosing an extremely rural lifestyle means sacrificing being on the cutting edge of modernity. It's unreasonable to expect society or businesses to expend enormous resources to supply those who have essentially chosen to live apart from the rest of us.
Still, we've reached a point where being unconnected from high-speed Internet or unable to get a reliable cellular signal—which are starting to converge—is to essentially be cut off from the economy. How exactly society ought manage that trade-off isn't obvious to me.
Rosenworcel's admonition that we need to focus on capacity, not just capability, seems reasonable. But she doesn't even mention how much it'll cost to do so, only what it'll mean if we don't.
UPDATE: In the discussion below, longtime commenter Andy offers this corrective:
[T]he US isn't abandoning mid and low-band 5G and no one in the industry expects millimeter wave 5G to be the "core" of 5g service in the future. The reason that low and mid-band frequencies aren't being used for the initial 5G rollouts (except for Sprint, because they haven't been able to build out the spectrum they currently own, unlike the other carriers) is because almost all of the bandwidth is being used by current 3G and 4G/LTE networks. All the carriers have announced the shutdown of their 3G networks, which will free up spectrum for 5G in a process known as spectrum refarming. The same will happen with the spectrum currently used for 4G/LTE.
That actually makes a lot more sense than Rosenworcel's implication that the industry hasn't figured this issue out or that there's some unspecified plot to abandon rural Americans. Lord knows they're well enough represented in Congress.