Vaccine Stats
The US continues in the right direction.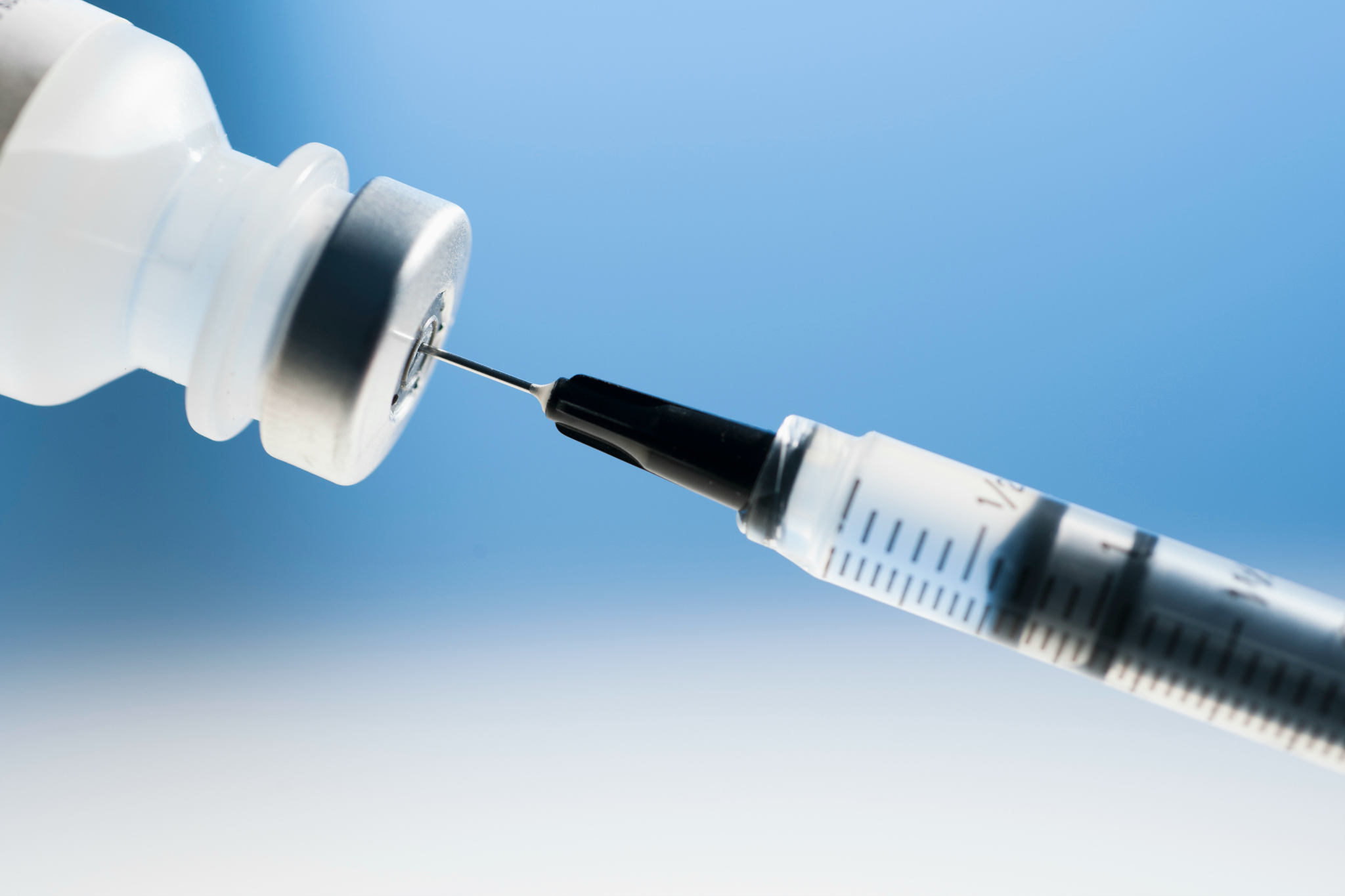 The vaccination rate in the US continues in the right direction. The seven-day rolling average was 3.07 million a day as of today according to the NYT: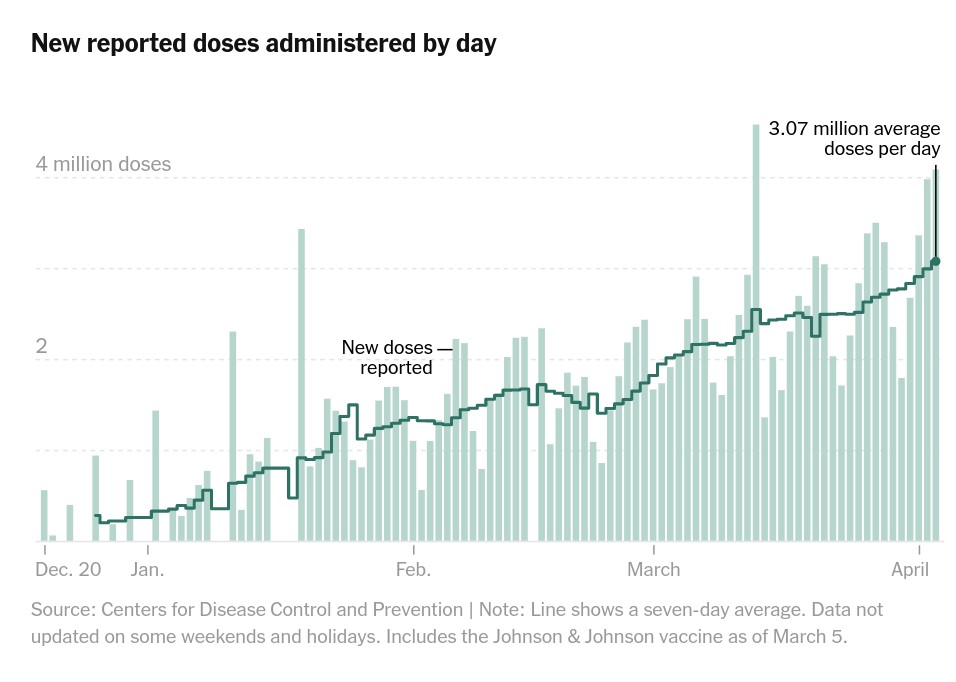 This places the country on a pace to get to at least 200 million doses administered by Biden's 100th day in office:
President Biden promised to administer 100 million vaccines by his 100th day in office. The United States surpassed that goal, which some said was not ambitious enough, on March 19, almost six weeks ahead of schedule. Mr. Biden has since said he hopes for 200 million doses to be administered by his 100th day, a goal that the nation is already on pace to meet.
There is little doubt that the Biden administration was overly conservative in their early estimates. But, under-promising and over-delivering is far better than the reverse.
Here is the projection if the current pace continues: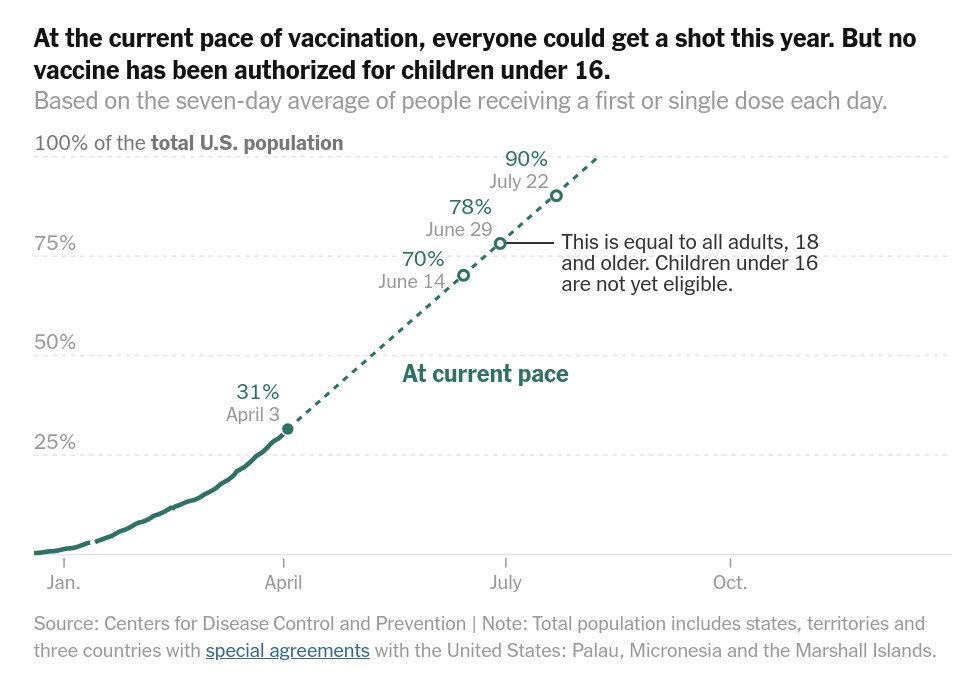 Granted, to reach those levels it would take a lot of people to ditch their vaccine hesitancy.