War on Drugs Reconsidered
Is there a legalization argument building?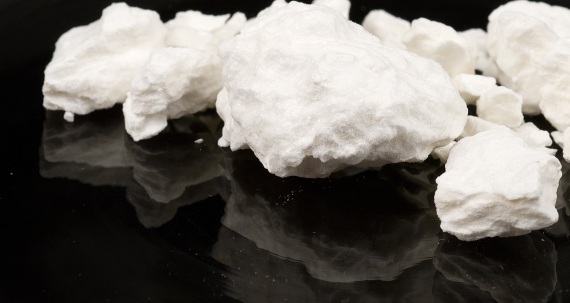 Former British Defense Secretary Bob Ainsworth, who also worked in the Home Office on the topic of drug control policy is arguing for a radical change in the UK's approach to illicit drugs:
Mr Ainsworth said his departure from the frontbenches now gave him the freedom to express his view that the "war on drugs has been nothing short of a disaster".

He will tell MPs today: "Prohibition has failed to protect us. Leaving the drugs market in the hands of criminals causes huge and unnecessary harm to individuals, communities and entire countries, with the poor the hardest hit.

"We spend billions of pounds without preventing the wide availability of drugs. It is time to replace our failed war on drugs with a strict system of legal regulation, to make the world a safer, healthier place, especially for our children. We must take the trade away from organised criminals and hand it to the control of doctors and pharmacists."

He will also say: "Politicians and the media need to engage in a genuine and grown-up debate about alternatives to prohibition."
Source for the above: An article in The Independet from earlier last month, All drugs should be legalised to beat dealers, says former minister.
This is yet another example of someone who has seen the drug war close up and has come to the conclusion that it is not worth the cost (or, indeed, even efficacious for that cost).
I found the above link from a more recent TNR piece by John McWorter (Getting Darnell Off the Corners: Why America Should Ride the Anti-Drug-War Wave) which is worth a read. The piece is imperfect as I think it make some broad claims that require refinement. However, the basic argument, that prohibition economics creates perverse incentives for some in poverty, is on the mark.
At a minimum he rightly notes:
We need simply to imagine a day when a Jevon thinks about dropping out of school and selling drugs and realizes that he can't do that because drugs are available for low prices at Rite-Aid and CVS.
Indeed.