Norway Poised To Decriminalize All Illegal Drugs
Norway is poised to make some big changes to its drug laws.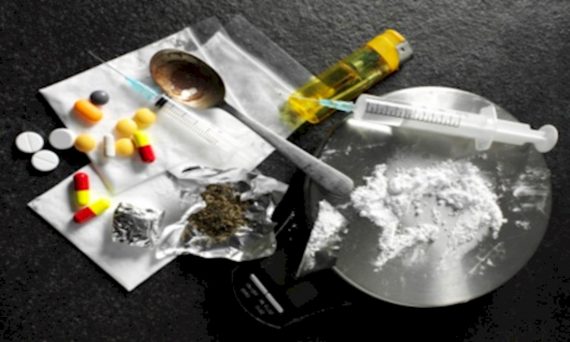 Just days after President Trump mentioned Norway as a place that the United States should accept more immigrants from, the Norwegian Parliament is poised to take a big step forward when it comes to drug legalization:
Norway's Parliament is set to decriminalize illicit drugs and divert people found with small quantities into treatment options rather than pursuing criminal prosecution.

Drug use, from marijuana to cocaine and heroin, would be decriminalized under the plan, similar to the system in Portugal, which has been held up as a model by drug law reformers worldwide as a preferable option to jailing drug users. The plan was supported by a majority of the Norwegian Parliament, known as the Storting.

A report from the European Monitoring Centre for Drugs and Drug Addiction earlier this year found that 8.6 percent of Norwegians ages 16 to 34 had used cannabis (marijuana) in the past year, with 2.2 percent using cocaine and 1.2 percent using MDMA (ecstasy). The report also found there were more than 48,000 drug law offenses in Norway, while 266 drug overdose deaths had occurred in the country in 2014.

The parliamentary result, however, does not automatically decriminalize illicit drugs in Norway. The vote directs the government to begin pursuing changes to laws to reflect the outcome of the vote. There is no draft legislation yet that actually would enact the change, according to Parliament.

"The majority in the parliament has asked the government to prepare for reform," a Storting spokesperson told Newsweek. "It has started a political process… it's just the starting point."

Under the plan, users who are caught with small quantities of drugs would be placed into treatment programs.

The government "will stop punishing people who struggle but instead give them help and treatment," Nicolas Wilkinson, health spokesman for the Socialist Left party, told Norwegian media outlet VG. "This is the start of a big rush reform. Now a big effort is being done to switch the system from punishment to help."

Sveinung Stensland, deputy chairman of the Storting's health committee, told VG that Norway would not be legalizing the drugs, just decriminalizing their use.

"The change will take some time, but that means a changed vision: Those who have a substance abuse problem should be treated as ill, and not as criminals with classical sanctions such as fines and imprisonment," he told VG
While it falls short of full legalization of harder drugs such as cocaine, heroin, or opioids, this move by Norway goes far beyond anything we've seen in the United States. Domestically, the liberalization of drug laws has come primarily in the form of legalization or decriminalization of marijuana use and possession, or the legalization of use for medicinal purposes. The same is true of our neighbors to the north in Canada, where marijuana is expected to be legalized nationwide by sometime this year. In those cases, the focus has been exclusively on marijuana, and public opinion polls have shown that Americans are less supportive of the legalization of "hard" drugs than they are of the legalization of marijuana. Given the fact that marijuana has long been viewed as a "soft" drug more akin to alcohol or even caffeine this isn't very surprising. Public opinion is different when it comes to harder drugs that have proven to be physically as well as psychologically addictive. These substances have generally been seen as less socially acceptable, and far more dangerous both for users and for the community as a whole. In this case, Norway is poised to decriminalize use or possession of all of those aforementioned harder drugs as well as marijuana, something that has only been tried in one other country to date.
In 2001, as The Huffington Post notes, Portugal proved to be at the vanguard of the legalization/decriminalization trend when it changed its laws to move away from fining or jailing those charged drug possession and toward placing them in treatment programs. That policy has now been in place for nearly 17 years and seems to be quite successful according to all the available evidence. In the immediate years after the change, the number of people charged with drug-related crimes dropped significantly and the number of those continuing in longer-term treatment programs increased. Additionally, a report by the Transform Drug Policy Foundation released in 2014 found that while the number of people in Portugal who had used drugs at some point in their lives had increased from 2001 to 2012, the numbers who had used drugs at any point in the year or month prior to the survey had decreased. This means that fewer people were using drugs on a regular basis. Additionally, the data showed that drug-related deaths, cases of HIV and AIDS, and "general rates of drug use" had declined precipitously from 2001 to 2012. All of this seems to indicate that Portugal's nearly 20-year experiment has been a success on pretty much every level, and it bodes well for prospects for a similar strategy in Norway and other countries.
Even taking all of this into account, it seems clear that it will be some time before nations like the United States or Canada are ready to proceed down this road. As I've noted, marijuana use has become more socially acceptable in both countries but the same does not appear to be the case when it comes to narcotics and other hard drugs. Until that changes, it's unlikely that we'll see localities, states, or the Federal Government move to take steps similar to those of Portugal or Norway any time soon. At the same time, if these experiments elsewhere in the world prove to be successful in reducing drug use and lowering the crime rate, we could see a shift in professional and public opinion that could make changes like this possible in the United States. If and when that happens, we will finally start moving toward a rational policy when it comes to drug use and the so-called "War On Drugs."