War on Skiplagging Escalates
The airlines hate hidden city ticketing and are cracking down.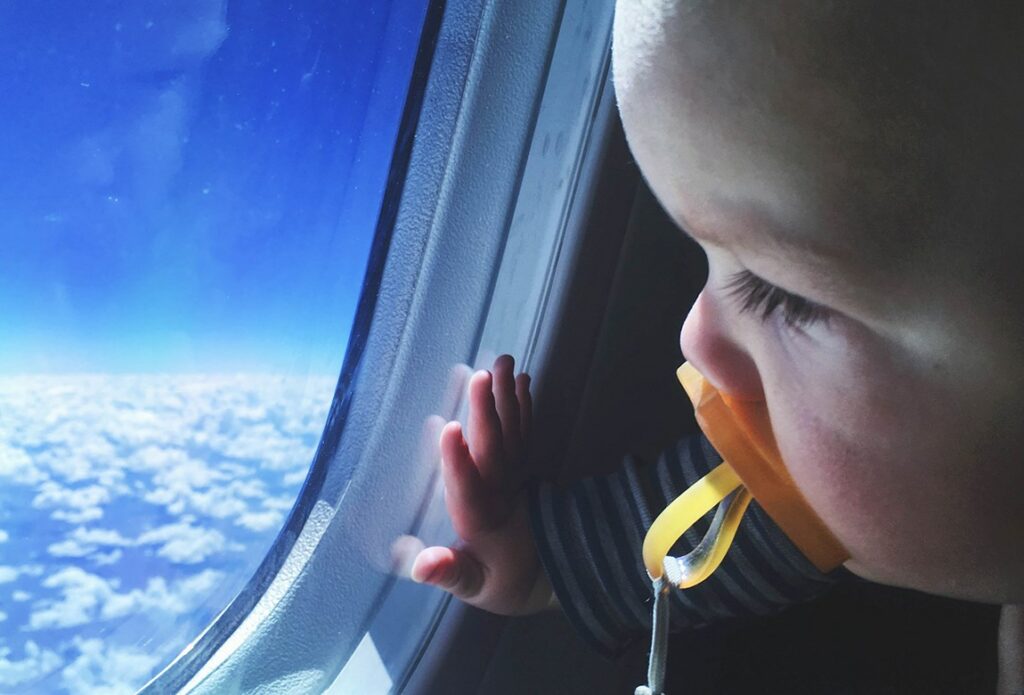 There have been several stories in recent weeks about airlines going after a company called Skiplagging.com, going so far as to strand teenagers in strange airports after refusing to honor their tickets. American Airlines is the latest to sue the company.
A new lawsuit brought by American Airlines against a controversial ticketing website is bringing renewed attention to "skiplagging," or "hidden city ticketing" — a technique used by some passengers to get lower fares.

What is skiplagging?

It works like this: Say a passenger wants to travel from New York to Charlotte, N.C., but the nonstop route is pricey. So instead, they book a cheaper flight that takes them from New York to Denver, with a layover in Charlotte. Rather than fly all the way to Denver, they simply get off in North Carolina and ditch the rest of the ticket.

The practice isn't exactly new. "Travel agents have known about hidden city fares for decades, and in some cases travel agents would knowingly tell their customers," says Henry Harteveldt, a travel industry analyst at Atmosphere Research Group.
I've been well aware of the practice for a very long time, although I don't believe I've ever engaged in it. Nowadays, living relatively near two major airports, booking relatively inexpensive direct flights isn't much of an issue.
Regardless, Skiplagged offers a service to help fliers find cheaper flights by using the practice.
Last week, American Airlines filed suit against Skiplagged in federal court. In its complaint, American alleges that Skiplagged's practices are "deceptive and abusive."

"Skiplagged deceives the public into believing that, even though it has no authority to form and issue a contract on American's behalf, somehow it can still issue a completely valid ticket. It cannot. Every 'ticket' issued by Skiplagged is at risk of being invalidated," the airline said.

Officials for the site could not be reached for comment. But Skiplagged, which has been around for a decade, has survived past lawsuits from the likes of United Airlines and Orbitz. It even brags about these victories on its site, boasting, "Our flights are so cheap, United sued us … but we won."
It's not at all obvious what's either "abusive" or "deceptive" about Skiplagged's service. It's right there in the name, after all.
Why do the airlines dislike skiplagging?

Skiplagging is not illegal. But most major airlines, including American, Delta Southwest and United, don't allow it.

For one thing, airlines lose money on the practice, says Tim Huh, a professor at the University of British Columbia's Sauder School of Business, who co-authored a study on skiplagging last year. For a non-direct flight, "they have a lower price ceiling for it compared to direct flights so that they can attract customers."

When someone skips out on the final leg of a trip, airlines can't fill the empty seat, which would have sold for more money had it not been booked as part of a multi-stop itinerary.

"They are selling that seat with a 95% probability that you'll show up," Huh says. "That's what the airline accounted for. So that's a [big] loss in the system."
That explanation, frankly, is nonsensical. How can an airline possibly lose money if a customer, having paid full price for the ticket, simply doesn't get on a flight? If anything, they're saving a small amount because they're carrying less weight. They've already been paid for the seat so of course they can't sell it to another customer.
Now, if the answer is simply "We want to be able to charge more money for direct flights," I get it. But, if they're selling tickets from City A to City B and cheaper flights from City A to City C via City B, one can hardly blame customers for seeing the inequity in the system and taking the cheaper flight to City B.
In addition, failing to board a connecting flight can cause confusion and delays at the gate, Harteveldt says. The airlines "will make announcements [such as] 'paging passenger John Doe or Jane Doe.' … The airline doesn't want to leave people behind."
So that's actually a valid argument! But the obvious solution to that problem is to stop trying to enforce a stupid policy and have customers who won't be on the connecting flight let the airline know.
Oddly, even though the airlines have lost every time they've sued Skipplagging the company, they're still allowed to enforce their own policies against skiplagging the practice:
If an airline finds out what you are doing, it could simply cancel your ticket or even ban you from flying with it. That's what reportedly happened recently to a North Carolina teen who booked an American Airlines flight from Florida to New York but disembarked at his Charlotte connection. The boy's father told Insider that American banned him from flying the airline for three years.

"If you've done this repeatedly, [the airline] is going to say you owe us money," Harteveldt says. "They may be willing to settle for a certain number of cents on the dollar. Maybe they want to collect all of it. But airlines can and will take steps to protect themselves."

There are other drawbacks as well, he says. Even if your attempt at skiplagging is initially successful, it's only likely to work for one-way travel. Once the airline realizes you didn't fly to your ticketed destination, it is almost certain to cancel your return.

Finally, any checked luggage would arrive at the ticketed destination without you. So, carry-on is it.
I can't remember the last time I booked a one-way flight. It was probably my return stateside from Germany when I left the Army in 1992, although the Army likely booked the flight.