Wargaming During a Pandemic
My latest at War on the Rocks.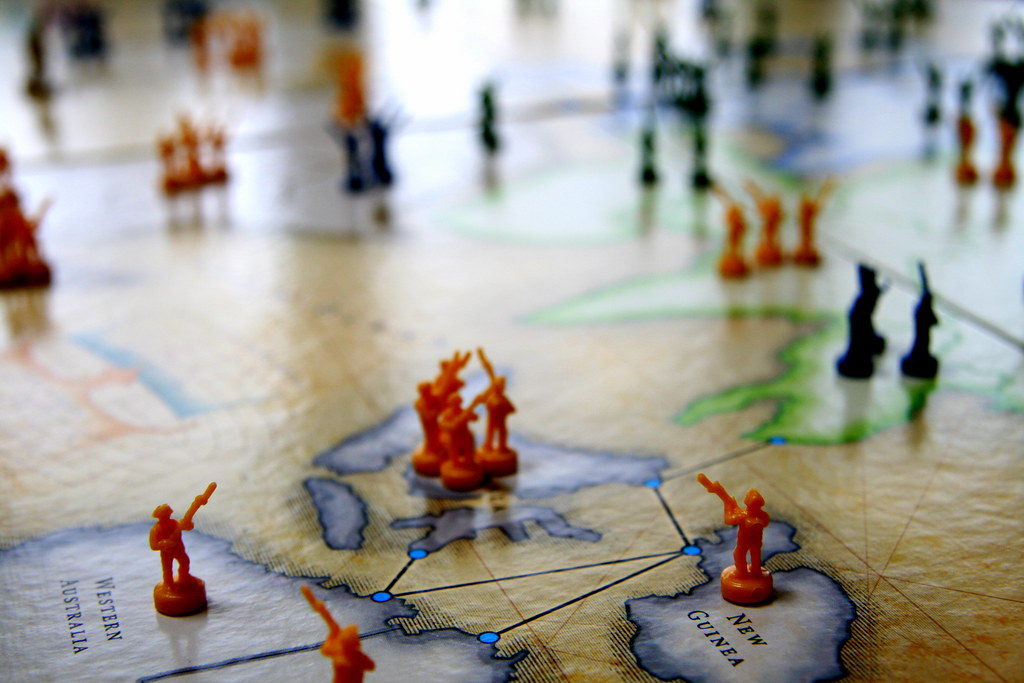 War on the Rocks this morning published an essay written by my boss, Colonel Tom Gordon; my longtime colleague at the Atlantic Council and now Marine Corps University, Jorge Benitez, and yours truly about the challenges and opportunities presented by the sudden transition to online teaching. It's titled "MAY MADNESS: COMPETITIVE WARGAMING IN A PANDEMIC."
The lede:
What starts with the enemy sinking three of your amphibious assault ships, and ends with a toddler interrupting the outbrief to a three-star general? A successful wargame in the age of COVID-19.
The takeaway:
We were hoping to achieve at least a significant fraction of the in-person experience. In many ways, we got much more than that.

The distributed virtual medium actually increased participation from a host of different agencies and stakeholders, who otherwise would not have been able to support the event. The paucity of Navy officers, especially unrestricted line officers, has been a challenge for all of the staff and war colleges ─ even at Newport ─ in recent years. Indeed, we had only three naval officers in the class. This year, cadre from the Naval Surface and Mine Warfighting Development Center augmented the combined joint task force maritime component staffs. They served as subject matter experts on mine countermeasures operations, amphibious operations, maritime logistics, and composite warfare command and control.  And they did this all remotely, from three hours away, at Little Creek. Students representing the logistics staff participated in video teleconferences with service liaison officers at the Defense Logistics Agency at Fort Belvoir. Even our international officers, who were ordered home during the pandemic, were able to participate from their countries.

The natural friction created by the distributed online format, to our pleasant surprise, increased realism. Students playing the role of headquarters staff officers could not simply walk next door to discuss targeting or collection with colleagues. The framework forced the students to communicate via various digital media to collaborate and produce products.
There's a whole lot more at the link—the piece is over 2500 words—but tht's the gist. Likely of tangential to interest to those who read OTB for discussion of US domestic politics.