Washington Commanders
DC's NFL franchise finally has a new name.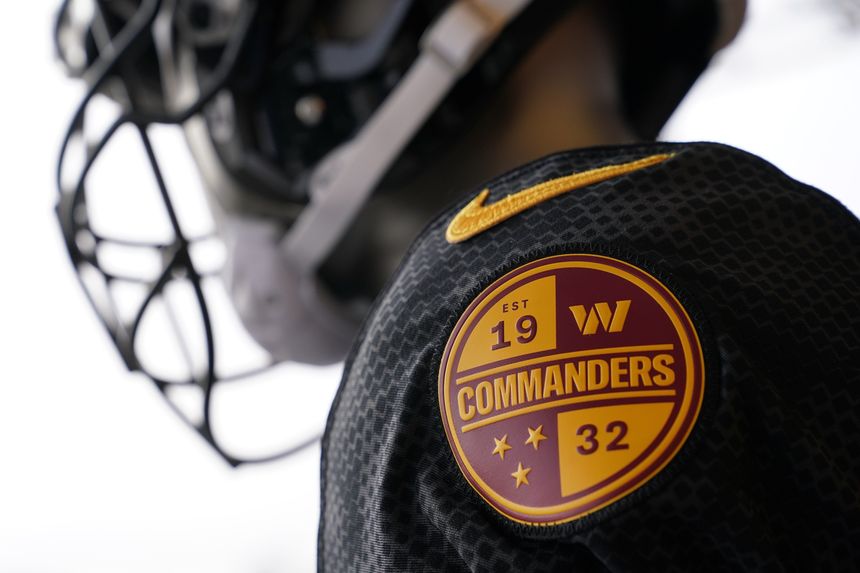 After years of controversy over the Redskins moniker and two years as the generic Washington Football Team, the Dan Snyder brain trust has settled on a name the fans didn't want. It baffled me that, given how long it was obvious that staying with "Redskins" was untenable, Snyder and company didn't have a new name ready to go. After all, the Baltimore Ravens came up with the name, colors, and uniform design in mere weeks after relocating from Cleveland in 1996. It did, however, take two years for Bud Adams and company to settle on the Titans name after moving the Oilers from Houston to Nashville.
Apparently, though, it's harder than it looks. ESPN's John Keim:
[S]tarting shortly after he was hired in August 2020, [Washington team president Jason] Wright and his team had to sift through 40,000 submissions by fans that led to 1,200 name ideas. They received one from a 6-year-old in Alaska, another from a great-grandmother whose family had watched every game for decades. Then, in April, Wright sent a letter to fans asking for their input on 30 names.

The group scoured the internet daily, gauging fan interest. Group members had dozens of one-on-one sessions with fans. They performed quantitative and qualitative surveys. They did design research. They cold-called fans. Because so many involved in the process were new to the organization, they said the goal was to understand which name resonated most with fans.

In September, the team purchased a handful of domains and trademarks of names they knew would be finalists, including Commanders. They wanted to limit, or beat, trademark squatters. Still, they ended up buying a handful of names from squatters.

By this point, the franchise had close to a dozen fully designed brands covering the finalists. Each one had a logo, a wordmark, a manifesto, its own typeface and font and apparel and gear.

Among the names they researched heavily: The Washington, D.C. Football Club and the RedWolves. There were problems with both. The DCFC was heavily considered, and they even designed logos. They wanted to play off the temporary Football Team name. But during the trademark search, they discovered there was a professional soccer team in Michigan called the Detroit City Football Club — DCFC — that had the colors burgundy and gold, same as Washington.

"If we had gone with that without doing that check, not only the name would have been in jeopardy but the burgundy and gold would have been in jeopardy," Wright said. "They could have said we own the brand and the colors, you have to change both your name and the colors. That would have been the ultimate disaster."

With the RedWolves, a popular choice on social media, they kept running into roadblocks. Every time they would design a wolf logo, the trademark lawyers — internal and external — would warn of issues. Often it was because the logo looked too much like others already in use. Sometimes the angle of the profile was too close to another. Finding a way to make it distinct became difficult.

They did not want a situation like the Cleveland Guardians baseball team, which announced its name change last July and soon became embroiled in a lawsuit — since settled — with a roller derby team in the city that used the same name. That situation led Wright to fret over last-minute issues that could arise even after the announcement.

Another factor: There was already a Timberwolves in the NBA, and Arkansas State is known as the Red Wolves. Washington wanted to be unique and own its brand, not worrying about any potential future conflict if it decided to alter the logo or design in any way.

"When you think of wanting to build a brand for the next 90 years or more, you don't want to be boxed in," said Amina Bulman, Washington's senior vice president of corporate affairs and strategy. "You want to have room for your brand to grow and develop and not feel that around every corner you bump up with another team, whether that's on the logo or on a song or on a [marketing] campaign."
There were also a lot of focus groups with fans and former players. Nobody seems particularly excited by "Commanders" but few are all that upset about it, either.
The wordmarks are nice enough: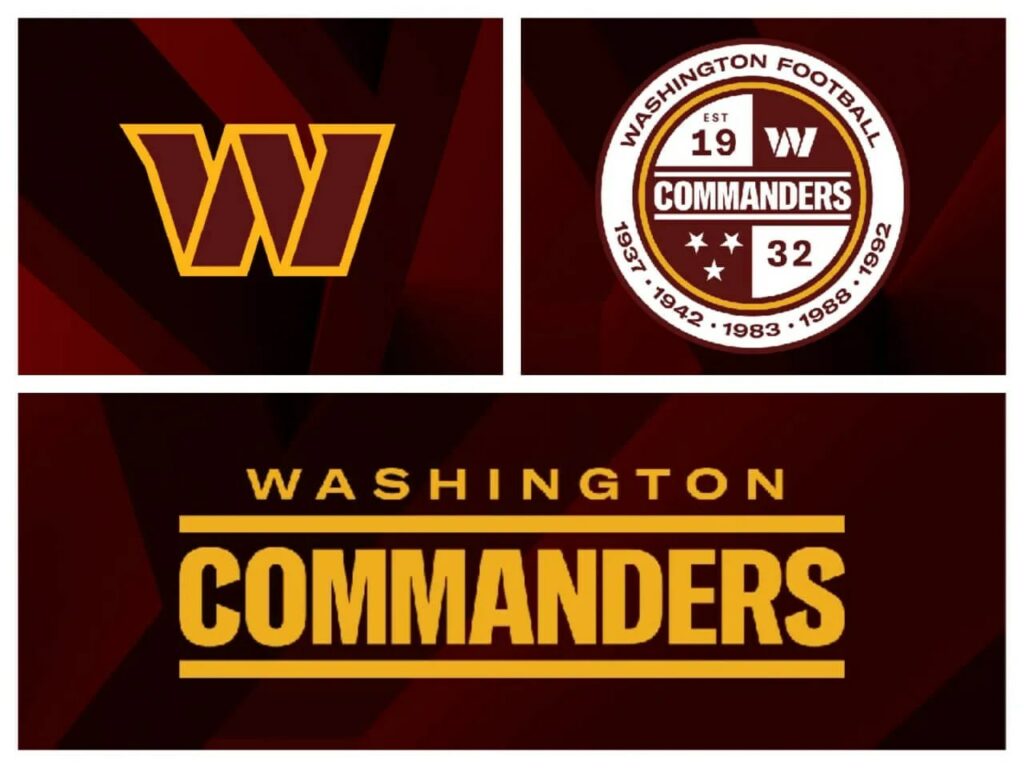 The uniforms are fairly generic, keeping the traditional team colors while adding in a seemingly-obligatory black alternate: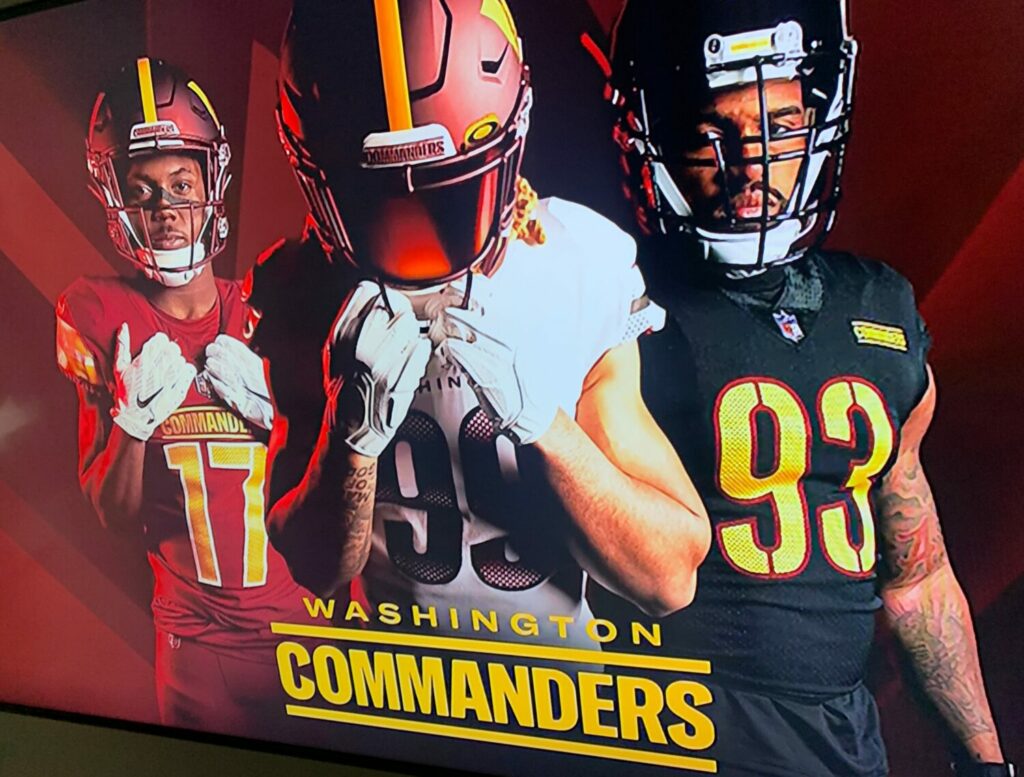 I'm not a fan of matching pants and jersey colors or having the team nickname on the jersey.