Washington Post Suspends Reporter Amid Plagirism Scandal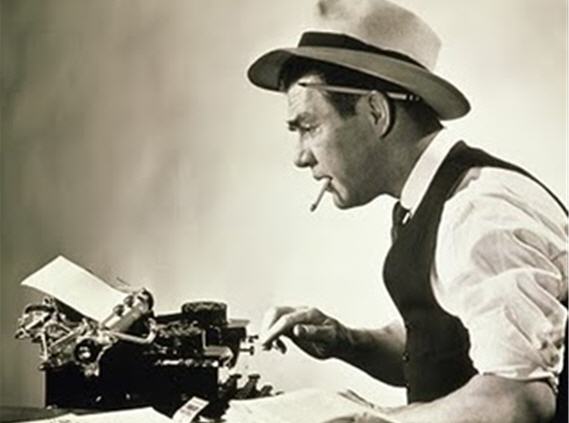 Late yesterday, The Washington Post admitted that one of its reporters had plagarized significant portions of at least two articles about the aftermath of the Tuscon shootings in January:
The Washington Post suspended one of its most seasoned reporters Wednesday after editors determined that "substantial" parts of two recent news articles were taken without attribution from another newspaper.

Sari Horwitz, a longtime Post investigative reporter, was suspended for three months for plagiarizing sections of stories that first appeared in the Arizona Republic. The stories concerned the investigation of and legal proceedings for Jared Lee Loughner, the Arizona man accused of shooting Rep. Gabrielle Giffords (D-Ariz.) and 18 others in Tucson in January.

Horwitz copied two paragraphs from a Republic story that described provisions of a federal civil rights law when she wrote an article that was first published on The Post's Web site March 4. A second story, first appearing online on March 10, included 10 paragraphs from a Republic story about a search of Loughner's home. Both stories appeared in the newspaper the day after they went up online.

Plagiarism has long been one of the most serious ethical violations in journalism. Reporters often cite other news sources for information that they haven't gathered themselves, but the standard practice is to paraphrase the material and attribute the information to its source.

Some news organizations, including The Post, have fired reporters for copying another journalist's work and presenting it as their own. "For a long time, it was viewed as an excommunication sin, beyond mortal sin," said Bob Steele, a professor of journalism ethics at DePauw University. "But nowadays, editors try to look at the full context of what happened and why it happened" before rushing to punish. He added that digital technology and increased competition via the Internet make such errors of judgment more likely.

The Republic's editor, Randy Lovely, alerted Post Executive Editor Marcus Brauchli to the similarities in the Republic and Post stories in an e-mail Monday. Brauchli reviewed Horwitz's work and agreed that material had been used improperly.

The Post issued an apology to readers on its Web site Wednesday and is running an editor's note on A2 of Thursday morning's newspaper.

"We [took] action that we think is appropriately severe and reflects the seriousness with which we view this transgression," Brauchli said in an interview. He said he had conducted a review of all of Horwitz's published work this year and found no other evidence of plagiarism. Editors also saw nothing of concern when reviewing dozens of stories she wrote before this year, he said.

In a statement Wednesday, Horwitz said: "I am deeply sorry. To our readers, my friends and colleagues, my editors, and to the paper I love, I want to apologize." She added: "Under the pressure of tight deadlines, I did something I have never done in my entire career. I used another newspaper's work as if it were my own. It was wrong. It was inexcusable. And it is one of the cardinal sins in journalism. I apologize to the Arizona Republic and its reporters and editors. I accept the punishment that The Washington Post has given to me. And I am grateful the paper will allow me to return. I hope to come back a better journalist and a better person."

Horwitz electronically cut and pasted material from the Republic and then placed it in a lengthy Microsoft Word document with other notes she had taken about the shooting, according to people familiar with the matter. Under deadline pressure, she transferred some of this material to her stories, delivering it to her editors as if she had written it.

Horwitz, who joined The Post in 1984, is one of the newspaper's most decorated reporters. She was awarded a Pulitzer Prize with her colleague Scott Higham in 2002 for a series about the deaths of foster children under the care of D.C.'s child-welfare agencies.
The obvious question, which the Post doesn't address in its own apology, is whether this was the first time that Horwitz had done this.