Washington Post Won't Use 'Redskins' in Editorials–But Will on Sports Pages
The capital's paper has issued a partial ban on the controversial nickname of the local NFL franchise.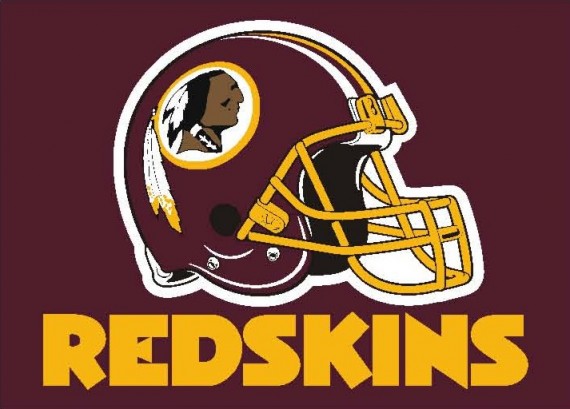 In an act of hypocritical pandering, the Washington Post will no longer use the controversial nickname of the local NFL franchise in its editorial pages—but will continue profiting from Redskins coverage on its sports pages.
WaPo ("Washington Post editorials will no longer use 'Redskins' for the local NFL team"):
THIS PAGE has for many years urged the local football team to change its name. The term "Redskins," we wrote in 1992, "is really pretty offensive." The team owner then, Jack Kent Cooke, disagreed, and the owner now, Daniel M. Snyder, disagrees, too. But the matter seems clearer to us now than ever, and while we wait for the National Football League to catch up with thoughtful opinion and common decency, we have decided that, except when it is essential for clarity or effect, we will no longer use the slur ourselves. That's the standard we apply to all offensive vocabulary, and the team name unquestionably offends not only many Native Americans but many other Americans, too.

[…]

What we are discussing here is a change only for editorials. Unlike our colleagues who cover sports and other news, we on the editorial board have the luxury of writing about the world as we would like it to be. Nor do we intend to impose our policy on our readers. If you write a letter about football and want to use the team name, we aren't going to stop you.

But as Mr. Carey noted, every time the R-word is used, something disrespectful is happening. We hope Mr. Snyder and the NFL will acknowledge that truth sooner rather than later. In the meantime, we'll do our best not to contribute to the disrespect.
This policy makes no sense whatsoever.
As regular readers know, I've come around in recent years to the view that, despite its proud heritage as the name of one of the oldest and successful teams in NFL history, the term "Redskins" is also a racial epithet that's offensive to many and should be changed. Many, including my OTB colleague Doug Mataconis, disagree.
But, frankly, the WaPo position is precisely backwards. To be a meaningful gesture, the paper should stop using the name on its sports pages, where people who care about the Redskins come to read coverage on their beloved team. The editorial pages are much less read and almost never talk about the team0—and when they do, they're almost always do so in the context of the naming controversy.