We Know Less About Immunizations Than We Thought
Some vaccines lose effectiveness more quickly--and others last much longer---than previously understood.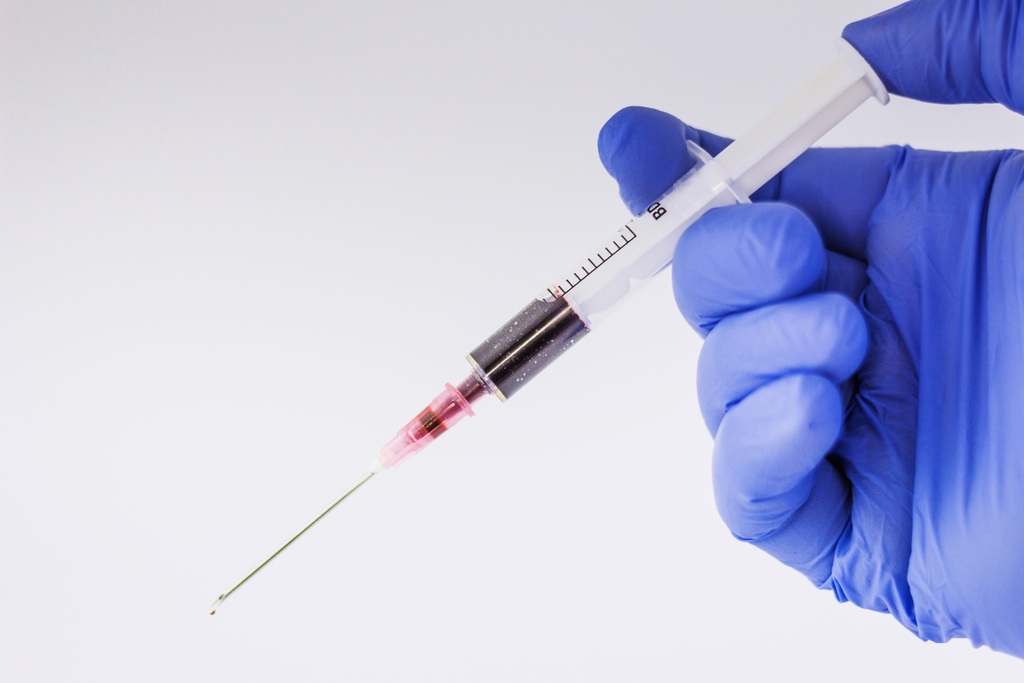 A report in Science magazine is rather disturbing. Some vaccines we thought lasted a lifetime, don't. Conversely, some booster shots are unnecessary. And flu shots? They diminish in effectiveness in mere weeks.
Like millions of people in the United States last year, Stanley Plotkin and his wife got vaccinated against influenza at the start of the Northern Hemisphere's flu season, in early October. Plotkin, a physician and emeritus professor at the University of Pennsylvania, knew well the value of the shot: He is one of the world's most renowned vaccinologists, having had a hand in several vaccines on the market, including the one for rubella. He's even the co-author of the standard medical textbook, Vaccines.


In January, just 3 months later, the couple got a second flu shot.


That was an unusual choice, one not recommended by the U.S. Advisory Committee on Immunization Practices (ACIP), which guides the country's vaccine usage. But a growing body of evidence that the protective immune responses triggered by flu vaccines wane in a matter of weeks persuaded Plotkin to return to the clinic. "The time and cost was trivial compared to the importance of influenza at my age," says Plotkin, 86. "With flu, we're not talking about getting a case of the sniffles."

It's not just flu. Recent studies show vaccines for mumps, pertussis, meningococcal disease, and yellow fever also lose their effectiveness faster than official immunization recommendations suggest. Vaccines have been a crucial public health tool for decades, so it may seem strange that their durability isn't well understood. But vaccines are approved and come to market years before it's clear how long protection lasts. Later, fading protection can go unnoticed because a vaccine in wide use has largely eliminated transmission of the microbes it protects against, making "breakthrough" infections rare. Even if viruses or bacteria are still in circulation, people vaccinated against them will sometimes receive natural boosting of their immunity. And declining vaccine immunity is not an all-or-nothing phenomenon: A breakthrough infection often leads to much less severe symptoms of the disease.

Researchers are ramping up efforts to figure out why some vaccines protect for mere weeks but others work for life. "We simply don't know what the rules are to inducing long-lasting immunity," says Plotkin, who began to research vaccines in 1957. "For years, we were making vaccines without a really deep knowledge of immunology. Everything, of course, depends on immunologic memory, and we have not systematically measured it."


Bali Pulendran, an immunologist at Stanford University in Palo Alto, California, has reached the same frustrating conclusion about vaccine durability. "I keep saying, 'It's not well understood, it's not well understood.' This is one of the major issues in vaccines." Deepening the confusion, two essential vaccines, against diphtheria and tetanus, appear to have better durability than widely presumed.


[…]

In a 2018 review of 11 recent studies on the durability of influenza vaccines, researchers concluded that effectiveness can vanish as soon as 90 days after vaccination. The article, published in Clinical Infectious Diseases, further noted that 20% of Americans received their flu vaccines for a given season by the end of September—which means the vaccine may do nothing come peak flu spread in January and February. "The further away you get from your vaccine, the higher the risk that you'll contract influenza," says study co-author Kunal Rambhia, a drug delivery specialist working on a Ph.D. at the University of Michigan in Ann Arbor. "This has huge implications."

Rambhia says ACIP has good reason to urge people to get vaccinated early, given the challenge of immunizing more than 100 million Americans each year. "They're making the best decision they can," he says. "They acknowledge that the vaccine might be less effective toward the end of the flu season."


He and others also note that a vaccine can offer a benefit even if it "fails." In people who receive the flu vaccine but become ill, the disease often is markedly less severe. Such partial protection was first recognized more than a century ago with the smallpox vaccine, which fully prevents disease for only a few decades, but powerfully shields people from severe illness and death for life.

— Jon Cohen, "How long do vaccines last? The surprising answers may help protect people longer"
Elided in the excerpt is a longish discussion about how scientists are learning to make vaccines better. The first step is admitting that we know less than we thought—and they've taken that step.