What Should Israel Do if Not This?
When the intellectually correct answer isn't politically possible.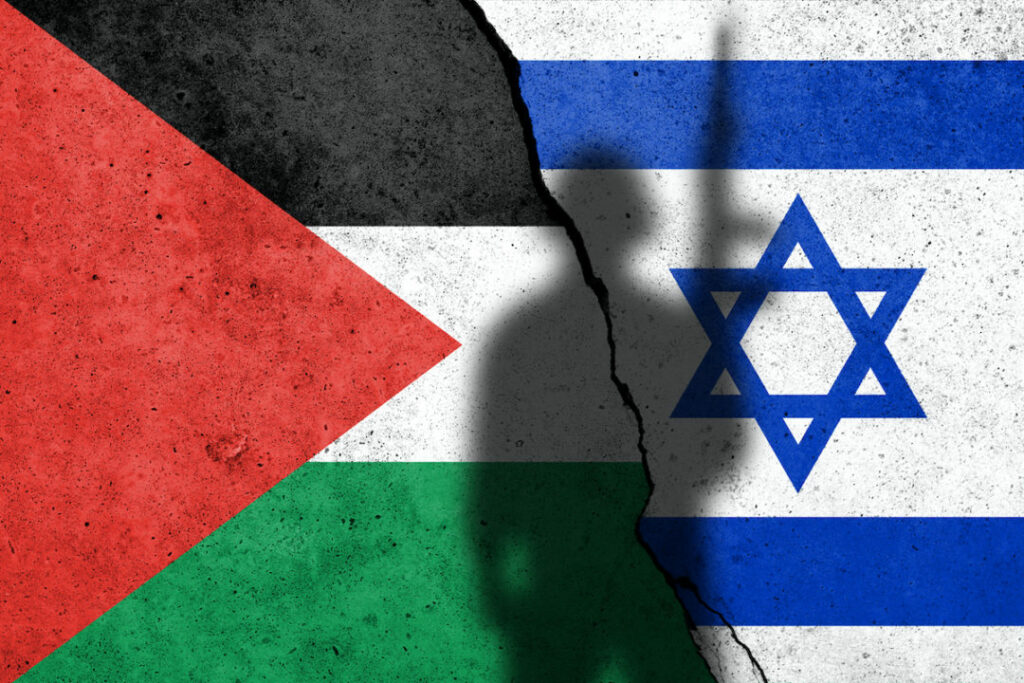 I found the latest edition of the Ezra Klein Show, "If Not This, Then What Should Israel Do?" uncharacteristically frustrating. It, after all, attempts to answer a question that has been frequently adduced in the discussions of the war here. The answer, however, is fundamentally unsatisfying.
As usual, Klein is a thoughtful interviewer who's well-prepared and nuanced. His guest, Vox's Zack Beauchamp, is thoughtful and came to the interview having done his homework. Further, they both come from similar perspectives as 30-something, elite school-educated journalists of the American center-left. Indeed, they worked together at Vox, which Klein co-founded, so presumably have some rapport. So, the conversation is thoughtful and interesting. Yet, it was not the least bit satisfying.
Partly, it's a function of fast-moving events. The conversation was released sometime Tuesday, was actually held on October 26, and is based on Beauchamp's October 20 piece "What Israel should do now." So, to some degree, the question is moot: they ground invasion is well underway.
Klein and Beauchamp agree both that the atrocities committed by Hamas were outrageous and barbaric and that Israel's actions thus far have led to unacceptable death and suffering among Palestinian civilians. Moreover, and quite fundamentally, they believe not only that Israel's actions will not achieve their desired end state, but that they will only escalate the cycle of violence. Further, Beauchamp charges persuasively there is no plan behind Israel's ground offensive. This is to say, neither the political nor the military leadership can articulate, even privately, how this destruction will lead to a Hamas-free future and a safe Israel.
With perhaps minor quibbles, I agree with all of that.
Beauchamp talked to all manner of experts in reporting the above-linked essay and specifically hones in on this:
Ezra Klein: But we actually know some things about terrorism broadly. Sometimes I think it is useful to abstract out of this conflict and think about others. And you talked to Audrey Kurth Cronin, who's a military strategy expert and the author of the book "How Terrorism Ends," which is probably the best study of how terrorism ends. What does her research say?

Zack Beauchamp: So one of Audrey's main research questions was the extent to which what she calls repression — that's just violence, basically, of various different forms — is effective at dealing with terrorism and addressing it. And what she found in the roughly 460 cases that she examined is that it's not. It doesn't typically work. And there are lots of reasons for that.

One of them is that the amount of violence that you need to do over a long period of time to repress a terrorist organization is, A, huge, and B, often quite indiscriminate. One thing I've learned from other studies of war and conflict is that a lot of civilian allegiance depends — and this is sort of very intuitive and surprising people don't think about it more — it depends on their own self-interest.

If you are literally going to die because you don't collaborate with X group, then you'll collaborate with X group regardless of what your ideological or other allegiances incline you towards. There's a great book on this by Stathis Kalyvas, who's a Greek political scientist. It's called "The Logic of Violence in Civil Wars."

But what that means is to really get civilians to not want to cooperate with an insurgent or terrorist group, a lot of the time that entails threatening their lives in very, very, very large numbers, directly and intentionally. Committing war crimes, right? So a good example of this is the Sri Lankan military's defeat of the Tamil Tigers. It took many years, was extremely bloody, and involved wide-scale repression of the Tamil population.

Israel will have a very hard time doing that. I know there's a lot of critics of Israel right now accusing it of committing an incipient genocide. There's not a lot of evidence that that's happening, in part because the Israeli military is so strong that it could do so much more if what it really wanted to do was exterminate the Palestinian population or force them into a choice where it's give up on Hamas or we kill you. They're not being super discriminate, but they're not being indiscriminate either. And this speaks to something that Audrey told me, which I think is really insightful. She said that Israel, as a democracy, is really ill-suited to do that kind of strategy.

Ezra Klein: The strategy of overwhelming repression.

Zack Beauchamp: That's right. Because whatever you think about Israel or whatever you think about the politics, its treatment of the Palestinians, there's a really essential self-conception of Israel as a democracy. It really matters. Even the parties on the extreme right claim to be standing up for Israeli democracy. And there's a certain set of values associated with that that matter to the population. And so there's a level of force, a pretty significant level of force they can countenance against Palestinians.

But the level of force required to engage in pure repression strategy is well beyond that. I mean, however bad you think this conflict is, a full scale repression strategy would be much, much, much, much worse. Much, much, much, much worse. And it just seems very hard to imagine the Israeli government doing that because it would cost them everything, both domestically and geopolitically. The U.S. — I mean, that's the kind of thing that could force the U.S. to abandon Israel.
Instead, the experts Beauchamp talked to agree, some combination of counterterrorism and political strategies must be employed. He goes into what this means in some detail and I don't have the time to excerpt all that here. But the bottom line is that it means, on one hand, a very slow process of killing individual terrorist leaders and others with hard-to-replace skillsets within Hamas and addressing the political grievances that enable Hamas to begin with.
And here's the thing: I think this is probably right. I'm not hopeful that any strategy will solve what, for 75 years, has been an intractable problem. But, ultimately, unless Israel is willing to kill every Palestinian man, woman, and child—and they clearly* aren't—then, ultimately, some political solution is the only conceivable solution.
The problem, of course, is that it's simply unthinkable that Israel's government—or any democratically elected government whose population has been attacked in such a brutal and horrifying fashion—would respond in that fashion, at least in the short term. As much as I think Netanyahu is a thug whose policies have set back the cause of peace for decades, there's simply no way that even the most beneficent Israeli leader could persuade his people right now to respond to mass atrocities by turning the other cheek and seeking to build a bridge to the future with the Palestinian people.
Will that need to happen at some point? I would think so. Alas, history has given us little reason to think that it can work to resolve this particular conflict, given both the mutually exclusive demands for two peoples to have dominion over a single piece of real estate and the ability of militant factions to re-ignite violence through relatively small acts.
Like Beauchamp, I haven't the slightest idea what the end state of this invasion will be. The most obvious way to achieve the ostensible end state is ethnic cleansing: simply forcing all Palestinians out of Gaza under threat of death. Yet, every indication is that this is not the plan.
At the same time, I don't see how Netanyahu can do other than a massive response to the attacks. A reckoning is called for, even if there's no obvious end game.
___________
*Beauchamp rightly points out, whatever one thinks of the actions they've taken thus far, they certainly have the capacity to have been exponentially more destructive than they have, which would seem to be an indicator that they actually care about human rights.